Partnerships
Partner with UMaine
As a one-stop shop or point of entry to the University of Maine, our mission is to simplify and accelerate your access to the university's extensive research and development, education, and outreach programs, resources, and services. We do so in close coordination with the pertinent units within the university.
We will work with you in the realization of a tailored partnership to help you succeed, whether it is with your professional career, your specific business or corporate needs, and/or other needs.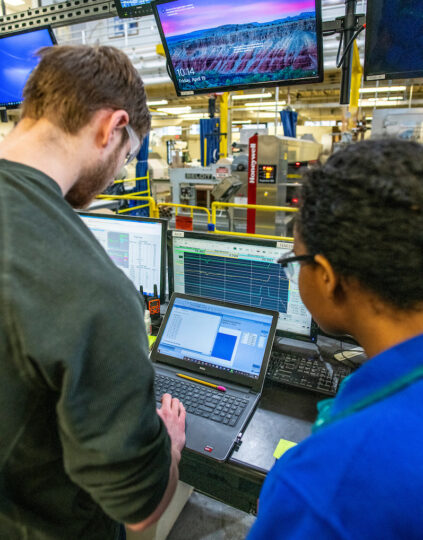 What we do for you:
Support the R&D needs of your businesses and corporations and create new opportunities by providing convenient access to the most extensive and cutting-edge set of research and development programs, resources, and services available in Maine.
Provide you as individuals and/or business/industry partners with nationally and internationally recognized educational and professional development programs and services, including graduate and professional certificates and degrees, short courses, workshops and training programs.
Arrange outreach and community engagement activities, including student internships and experiential learning, faculty presentations and workshops, and community activities and events.
Contact us at the UMaine Portland Gateway to learn how we can assist.