Navigate Update
Navigate implementation is in full swing as we enter the spring semester! Throughout the summer and fall, the student app was heavily promoted to first-year students.  This spring, the Content and Promotion team is creating new content intended to engage sophomores, juniors, and seniors. This content will include information about the Student Symposium, career fairs, and the graduation checklist. In early February, we will turn on Student-Initiated Appointment Scheduling in the Navigate app, which will provide students the ability to schedule appointments with their advisors through their phone.  (Appointments scheduled will be within the availability parameters created by the advisor.) We expect the new content and added scheduling feature will help boost our adoption rates as we begin heavily promoting the app to sophomores, juniors, and seniors.
Advisors who were unable to attend a training workshop on the Navigate Staff Platform can sign up for workshops scheduled throughout the semester using this form: https://forms.gle/F1pjErpggbUKs8Tx9. Additional workshops will be added, as needed. If you would like to schedule a refresher for your department or unit, please contact Kim Stewart either through the form above or by emailing kimberly.stewart@maine.edu. We are also happy to announce that a series of training videos and guides will be posted on the Navigate website, umaine.edu/navigate, in the coming weeks. Keep an eye on this site as new material is added for students, faculty, and staff. One other exciting website update: the Navigate platform can now be accessed through the MyCampus portal by clicking on the EAB logo on the launchpad: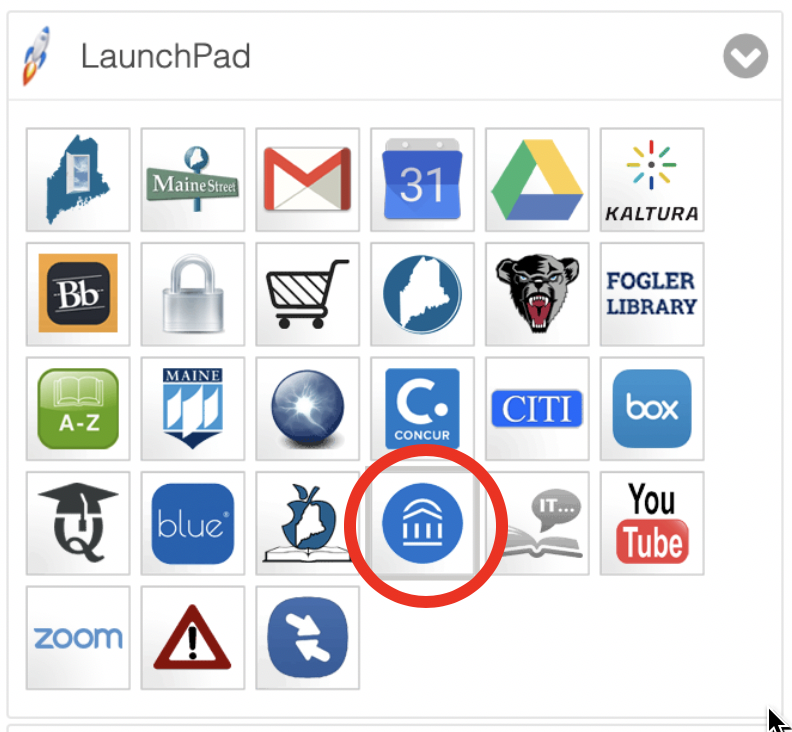 The final major focus this month has been the second pilot for Progress Reports and alerts. After a successful small pilot of this feature in the fall, eight courses enrolling just over 1,500 students are involved in an expanded pilot this spring. There are two major changes with this pilot: Advisors will now be notified directly when an alert is issued on one of their advisees and there is an expanded list of alert reasons for faculty to choose from. The first progress report is due on January 30th and will serve as an early alert for those students who have not attended a single class session and/or have not yet accessed a required technology. Two additional alerts, focused on grade concerns, will be due February 17 and April 6.