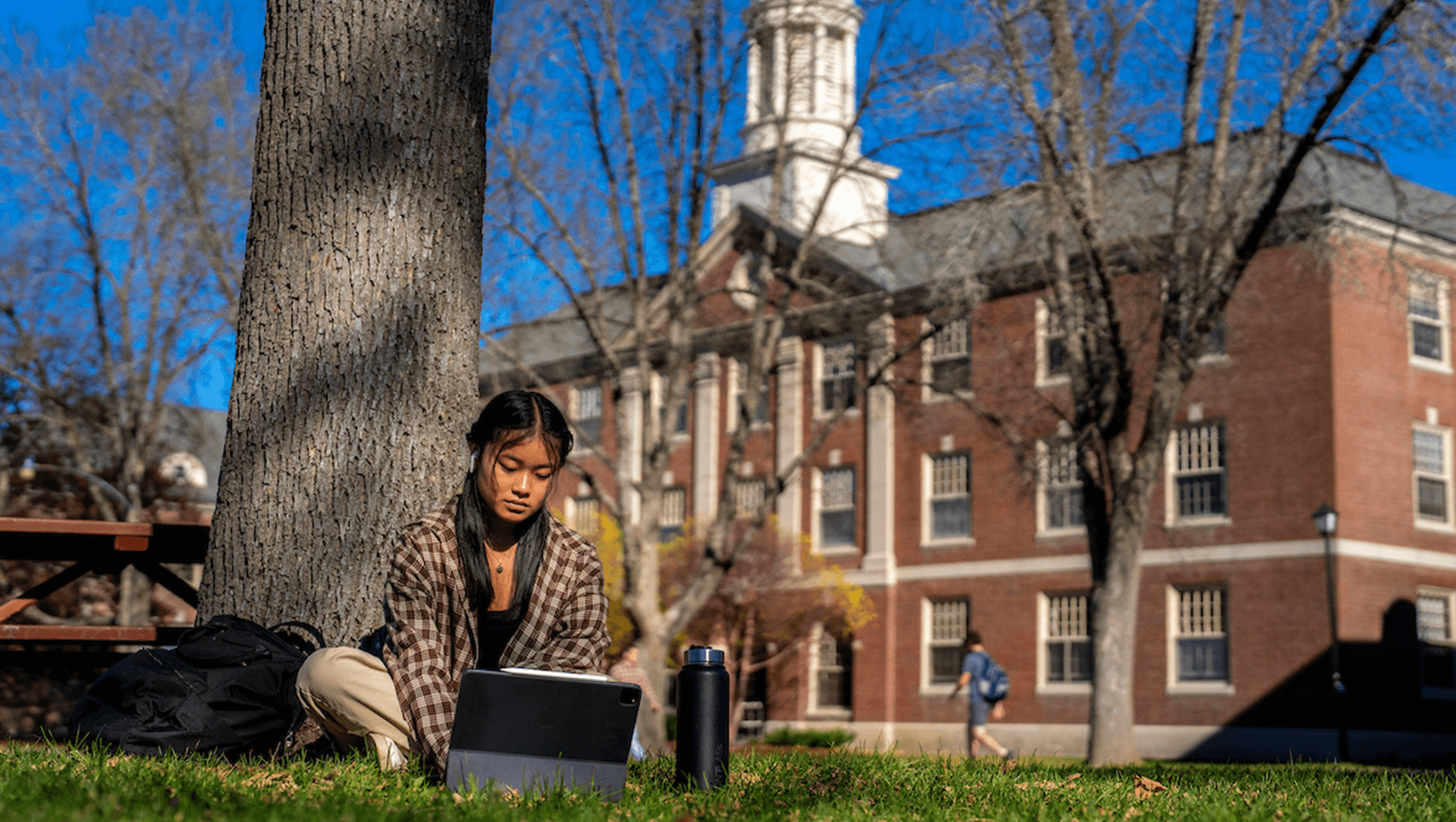 UMaine launches new Strategic Enrollment and Retention Action Plan
In response to declining college student recruitment nationwide and other recent disruptions in higher education spurred primarily by the COVID-19 pandemic, the University of Maine has launched a new five-year Strategic Framework for Enrollment Management Recruitment and Retention Action Plan for the flagship campus and regional campus, the University of Maine at Machias.
The plan for 2023–27 is defined by three action-oriented goals: growing enrollment, fostering a sense of belonging and identity, and improving perseverance and student success. These goals, established with input from community-wide conversations, will be achieved through several objectives.
Among the initiatives for bolstering enrollment are achieving annual growth of the first-time-full-time class size by 2.5%; extending recruitment of transfer students, adults with some college and no degree and former UMaine students who never graduated; restoring momentum to graduate admissions, particularly doctoral students, for in-person and online programs; and examining and modifying current financial aid programs and scholarships. Other efforts include expanding operational and human resource services to better advise first-year learners; possibly creating more first-year student success and college prep courses; improving infrastructure; increasing participation in both experiential learning opportunities and extracurricular activities; and enhancing marketing and brand integration.
Visit the Strategic Framework for Enrollment Management Recruitment and Retention Action Plan website for more information.
"This action plan will require our entire community's continued support and engagement to succeed," wrote John Volin, executive vice president for academic affairs and provost, in a letter to the employees. "Thank you for all you do, for your engagement and contribution to our vibrant community, and for being part, in any way you choose, of this new collective and ambitious action plan."
UMaine also has established several new key performance indicators to evaluate the progress toward achieving the goals of the new recruitment and retention initiatives, as well as the university's Strategic Vision and Values. More information about these metrics are available on an online dashboard.
These metrics and the new recruitment and retention plan also coincide with and support other campuswide efforts to improving the learning experience at UMaine and UMaine Machias, including the work of the President's Council on Diversity, Equity, and Inclusion; the UMS TRANSFORMS Initiative and recently announced UMaine Compass.
Contact: Marcus Wolf, 207.581.3721; marcus.wolf@maine.edu