UMS appoints new project director for UMS TRANSFORMS initiative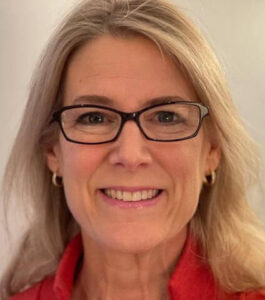 The University of Maine System has appointed Grace Garland as the program director of the UMS TRANSFORMS initiative, funded through the historic $240 million commitment from the Harold Alfond Foundation to Maine and its public universities. Garland joins the leadership team headed by UMS Chancellor Dannel Malloy, University of Maine President Joan Ferrini-Mundy and UMS Vice Chancellor for Strategic Initiatives and Chief Legal Officer James Thelen.
UMS TRANSFORMS provides new opportunities for student support, faculty development, and innovative collaborative degree programs to advance Maine's economy and workforce in partnership with the public and private sectors.
The Harold Alfond Foundation's $240 million investment in the University of Maine System is the largest ever to a public institution of higher education in New England and was the 8th largest gift ever made to a U.S. institution of public higher education at the time of its announcement.
Garland has extensive experience in higher education administration, both in the U.S. and U.K.
She previously consulted for the University of Maine Graduate and Professional Center in Portland where she worked on strategic planning, interdisciplinary programming, and fostering ties with statewide and systemwide workforce development initiatives. She returned to Maine in 2012 as the director of corporate and foundations relations at Bowdoin College. Prior to that, she worked for 15 years at the University of Oxford, holding leadership positions in both research and academic administration, including as head of research services for the university's Medical Sciences Division and senior tutor at Merton College, Oxford. She holds an A.B. in English from Bowdoin College and an M.A. in English and comparative literature from Columbia University.
"I am truly honored by the opportunity to be a part of this historic initiative to transform public higher education for our students, our communities and the state of Maine," says Garland. "Now is the moment to connect and leverage our abundant strengths across the entire University of Maine System. The initiatives supported by the Harold Alfond Foundation grant provide excellent pathways to catalyze this broad transformation, and I hope our work will create an energy and momentum that reverberates for years to come."
Garland is a native of Yarmouth, Maine and lives in Cumberland Foreside with her husband Tim and daughter Elizabeth. She enjoys running and spending time on the beautiful Maine coast.