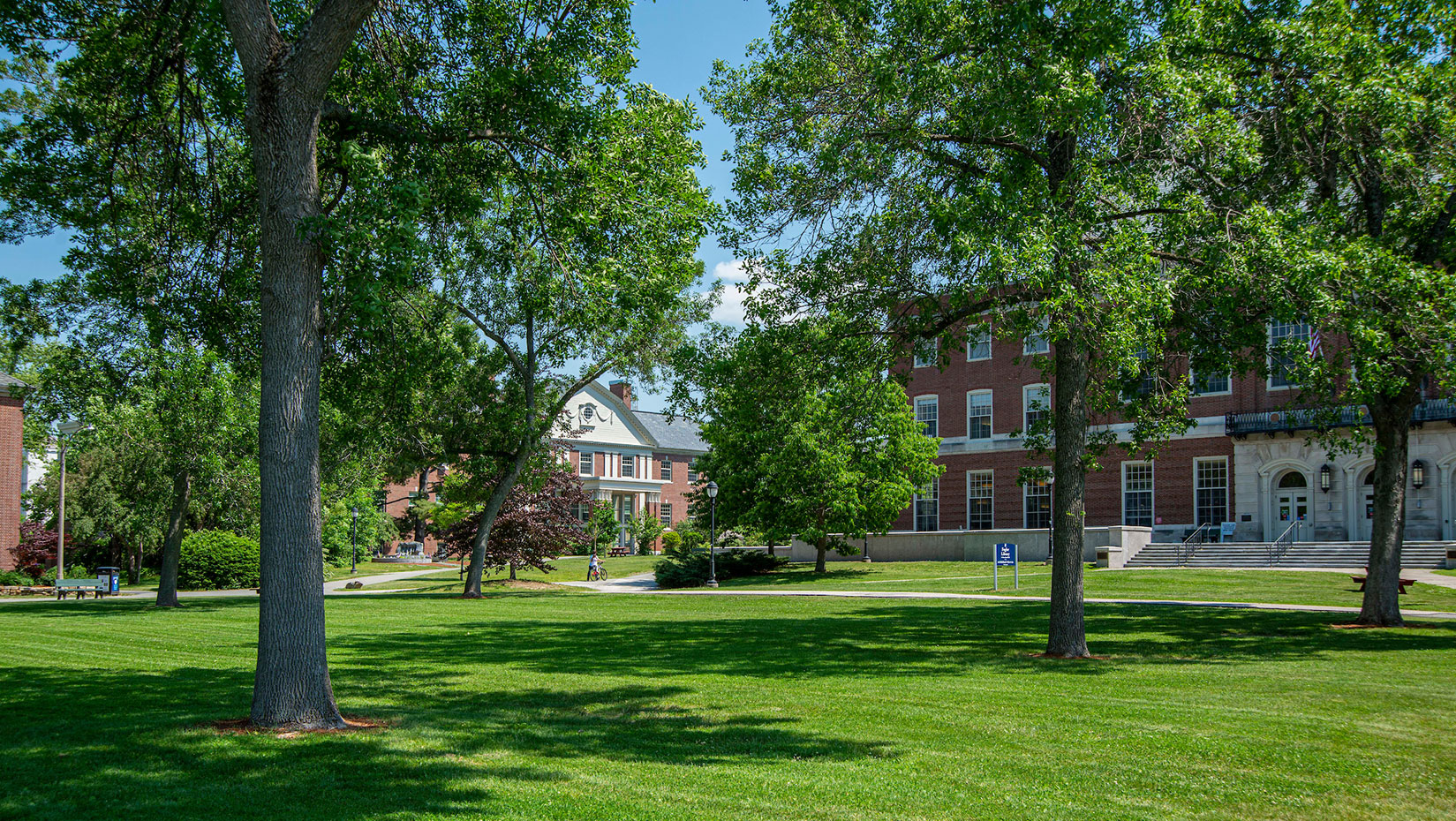 UMaine cited for sustainability efforts on campus 
The University of Maine was among colleges and universities worldwide receiving top honors for its sustainability efforts from the Association for the Advancement of Sustainability in Higher Education (AASHE).
UMaine was one of the 16 top performers nationally and internationally in the Grounds category, one of AASHE's sustainability impact areas, focused on campus land management, sustainable landscaping and biodiversity of campus grounds and surrounding lands to create ​​"beautiful and welcoming campus grounds" that are planned, planted and maintained "while minimizing the use of toxic chemicals, protecting wildlife habitat, conserving resources and promoting organic care."
The university has a Silver Rating in AASHE's Sustainability Tracking, Assessment and Rating System (STARS) program. STARS is a self-reporting framework for colleges and universities to measure their sustainability performance in five categories: Academics, Engagement, Operations, Planning and Administration, and innovation and leadership.
STARS, an assessment that occurs every three years, is designed to provide a framework for understanding sustainability in all sectors of higher education, enable meaningful comparisons over time and across institutions using a common set of measurements, create incentives for continual improvement toward sustainability, facilitate information sharing about higher education sustainability practices and performance, and build a stronger, more diverse campus sustainability community.
With more than 900 participants in 40 countries, AASHE's STARS program is the most widely recognized framework for publicly reporting comprehensive information related to a college or university's sustainability performance.
The newly released 2021 Sustainable Campus Index highlighting the achievements of UMaine and other institutions, and UMaine's STARS Silver scorecard are online.
UMaine is a leader in sustainability research led by the Climate Change Institute, Mitchell Center for Sustainability Solutions, Advanced Structures and Composites Center, Forest Bioproducts Research Institute and many other units. More than 25% of faculty from over 75% of departments conduct sustainability-related research.
UMaine earned its STARS Silver Rating for recycling and composting nearly half of its waste; promoting sustainability-themed student life opportunities, including a Permaculture Living and Learning Center and a Green Living and Learning dorm floor; reducing water consumption by 20% per campus user; and more.
UMaine reported additional strides in reducing its environmental impact, including sourcing more than 20% of all dining food purchases from local sources, constructing new buildings to LEED Silver certification standards, annually composting more than 400,000 pounds of preconsumer food waste and using on-site-generated compost rather than fertilizers to maintain campus grounds.
"UMaine's STARS Silver Rating is clear evidence that it really does take a village to make an institution of this size sustainable," says Daniel Dixon, sustainability director and research assistant professor with the Climate Change Institute. "Constituents from all corners of our campus are working toward sustainability and have been for quite some time. We should all be proud of this achievement."
As a charter signatory of the American College & University Presidents' Climate Commitment, now known as the Carbon Commitment, UMaine has pledged to eliminate greenhouse gas emissions over time, become carbon neutral by 2040, and incorporate sustainability into its research, scholarship and community service operations.
Contact: Margaret Nagle, nagle@maine.edu