Wilson, Clark honored as outstanding UMaine employees for 2021
The University of Maine has announced that Laura Wilson and Sally Clark have received two of UMaine's most prestigious employee awards.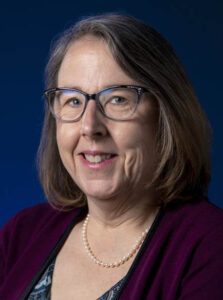 Wilson, who works for UMaine Cooperative Extension as a 4-H science professional, will be recognized as the 2021 Outstanding Professional Employee. An administrative support supervisor for Auxiliary Services, Clark is the 2021 Outstanding Classified Employee. These awards are sponsored by the Professional Employees Advisory Council (PEAC) and the Classified Employees Advisory Council (CEAC), respectively.
Wilson has worked with UMaine Extension for more than 20 years, focusing on connecting the state's youth to UMaine, and to researchers in science, technology, engineering and mathematics (STEM) fields for the last nine years. She has developed or co-developed popular and effective resources under the umbrella of the national 4-H youth development program, including a lending library of educational toolkits that support learning in nearly 50 STEM subjects; the 4-H STEM Ambassadors program, which trains UMaine students to facilitate science activities for youth ages 8–14; the Follow a Researcher® program which engages youth and teachers with graduate students conducting research; and 4-H Science Saturdays, which connects faculty and graduate students with youth for half-day STEM related learning activities. Wilson also recruits faculty and graduate students to facilitate workshops at Expanding Your Horizons (EYH), an annual event that brings middle school girls to campus for a series of workshops and for the 4-H@UMaine weekend program that gives youth a taste of campus while interacting with university staff and students.
According to her nominator, 4-H program administrator Lisa Phelps, Wilson "has emerged as a leader and excels at bringing groups together, connecting staff and volunteers with resources from UMaine and around the state. Laura is innovative, conducting outreach to specific groups and creating multiple educational opportunities based on their needs and interests."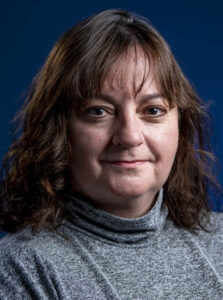 Clark has worked for UMaine for 14 years, including 13 years with Auxiliary Services where she serves as the main contact for housing and dining inquiries. Her colleagues see her at the center of their work supporting students, referring to her as the "hub" for accessing residential life resources. Whether dealing with nervous first-year students, anxious parents or university colleagues seeking assistance, Clark maintains the highest level of professionalism and enthusiasm.
Dick Young, the associate executive director of Auxiliary Services notes that Clark's "contagious positive attitude" has a significant impact on the public image of the university and of UMaine's housing and dining services.
Her participation with the Diversity Leadership Institute and the LGBTQ+ Allies Council sparked a collaboration with campus colleagues that led to development and introduction of safe, equitable and inclusive housing options for LGBTQ+ students in 2020.
"Sally shows unparalleled dedication not only to the office for which she works, but for each individual student and staff member who is fortunate enough to cross her path," said Andra Bowen, the director of Residence Life at UMaine. "Although a great deal of her work is administrative, her attention to the individual customer showcases the kindness, care and compassion we value in Student Life when working with our student population."
Wilson and Clark will receive their awards at a drive-thru employee recognition event scheduled for May 21.