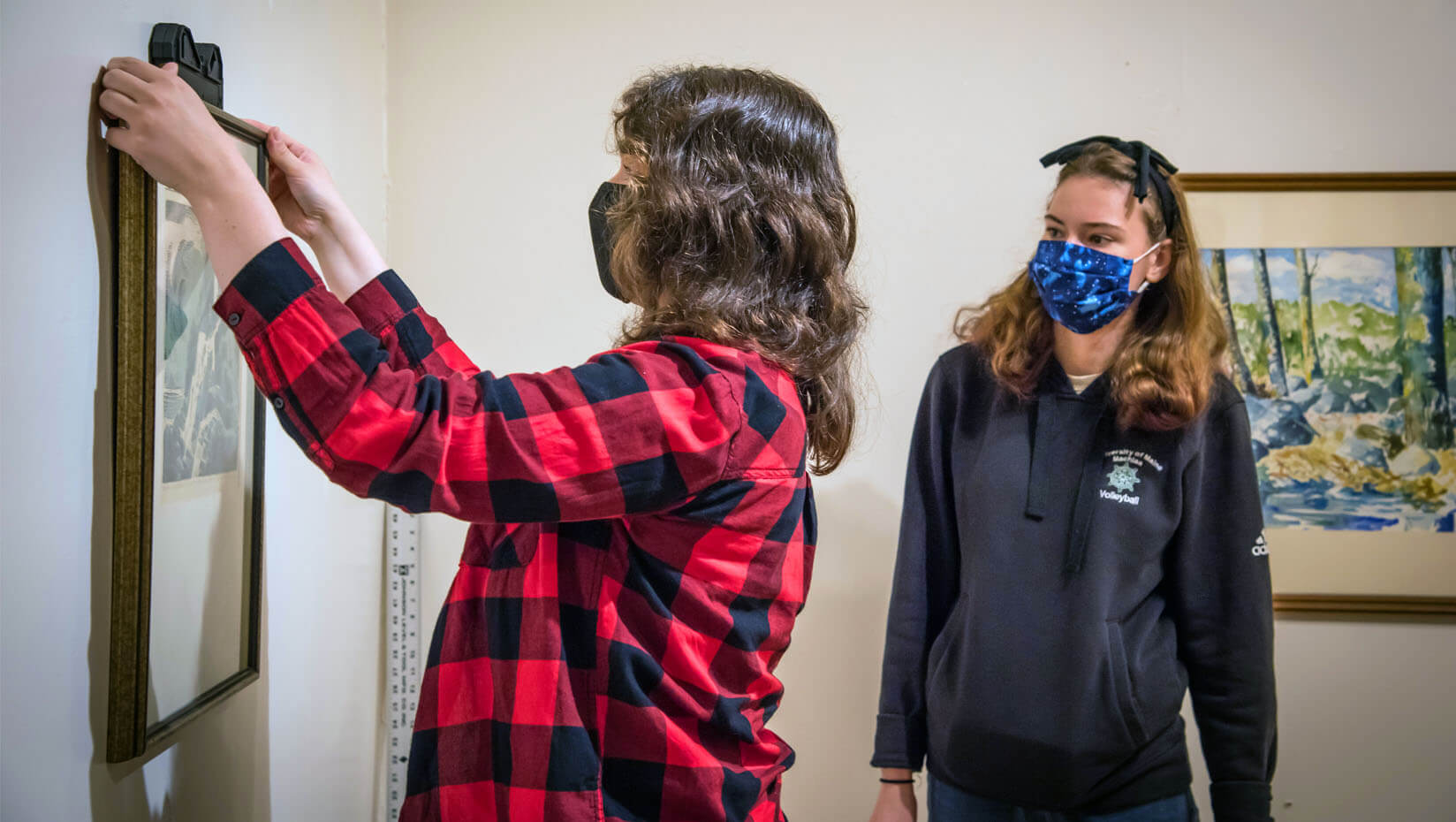 Student-curated exhibit opens to public at UMM Art Gallery
Students in a museum management course at the University of Maine at Machias have completed the installation of a new art exhibit featuring work from the gallery's permanent collection.
"Works by Maine Artists from the UMM Permanent Collection: Celebrating 200 Years of Maine Statehood" is on view at the UMM Art Gallery through Feb. 2021.
The show features artwork with a representational subject, including a number of Maine landscapes. Among the works are paintings and sculptures from renowned Maine artists of the early 20th-century modernist movement, including John Marin, Edwin Gamble and William Muir.
The students responsible for curating and installing the exhibit, and for producing information cards for each work, were Spencer Atkinson, Alayna Brown, Berlynn Haupt, Mary Marble, Jana McDonald, Praise Moore, Joscelyn Rebello, Jenn Simon, Daniel Snape and Sophia Squire.
In addition to teaching the fundamentals of gallery organization and promotion, UMM's museum management course offers lessons on preserving an art collection, developing contracts with artists, presenting educational and virtual exhibits, and handling museum security and public controversy.
The students are now planning their final project, a virtual exhibit with the theme of "fear," with works exploring the COVID-19 pandemic, global conflict, climate change and cultural upheaval.
The gallery on the first floor of Powers Hall is free and open to the public from 8 a.m.–5 p.m. Monday, Wednesday and Friday and from 9 a.m.–5 p.m. Tuesday and Thursday, following all appropriate health and safety protocols. For more information or to request a reasonable accommodation, call 207.255.1200.