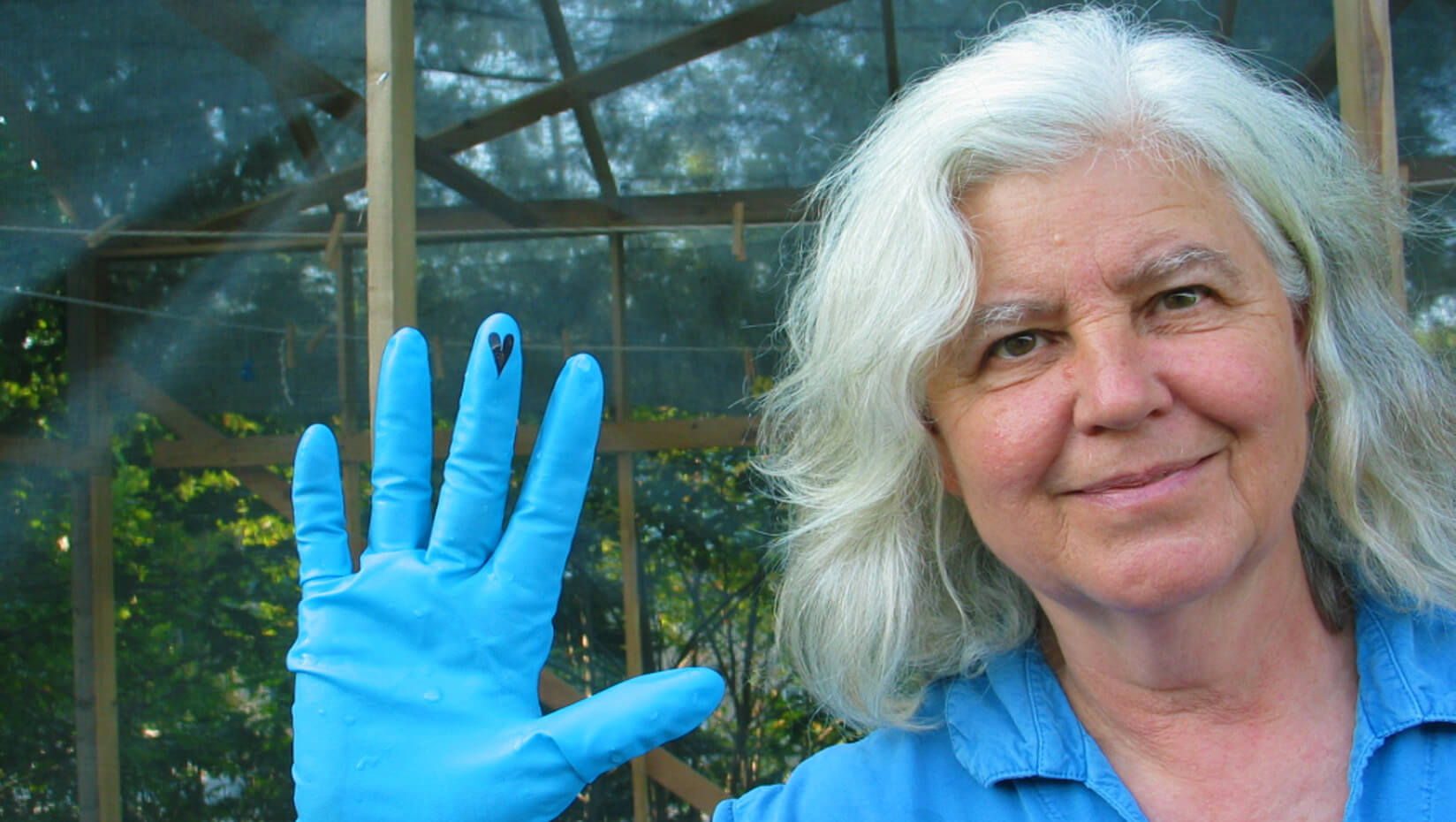 Brawley honored with PSA Award of Excellence
Editor's note: story updated Aug. 18, 2020
Susan Brawley, professor of plant biology and cooperating professor of biological sciences in the University of Maine School of Marine Sciences, received one of two 2020 Awards of Excellence from the Phycological Society of America (PSA).
Craig Schneider, the Charles A. Dana Professor of Biology at Trinity College, received the second PSA career award.
PSA promotes research and teaching in all fields of phycology, the study of algae, disseminating scientific advances and discoveries in its flagship publication, the Journal of Phycology. With global membership, the organization builds broad understanding of algae with the goal of elucidating algal ecology, molecular physiology and systematics, and developing innovative applications for micro- and macroscopic algae.
The PSA Award of Excellence recognizes Brawley's research, which integrates cell biology, algal ecology, and genomics to advance understanding of macroalgal reproduction and development. Her work at the University of Maine has supported development of Maine's growing macroalgal aquaculture industry. According to Dale Casamatta, president of PSA, Brawley has had a "remarkable impact" on the PSA and the field of phycology.
"The PSA Awards of Excellence that have been made previously are to researchers in our wide field, from all over the world," says Brawley. "I grew up admiring these people and their work so much, and to be honored in the same way by my professional peers is more than exciting to me."
She highlights the relevance of algal research, noting that hardly an issue of the journals Science or Nature appears without a major discovery based on studies of algae.
Brawley joined the UMaine faculty in 1991 as an associate professor from a tenured position as an associate professor at Vanderbilt University; she earned tenure and was promoted to professor at the University of Maine in 1994. Over the course of her career, her research has been supported with funding from the National Geographic Society, the Department of Interior, the United States Department of Energy, and Maine Sea Grant (NOAA). Brawley's research has been funded continuously by the National Science Foundation since 1984. In addition, she received an award from the U.S. National Academy of Sciences in support of eight months of aquaculture research in China in 1984 with scientists at the Chinese Academy of Sciencies' Institute of Oceanology.
She has mentored numerous postdoctoral fellows and undergraduate and graduate students, providing valuable research training and international field experiences. Her current research focus is on the North Atlantic macroalgal microbiome.
In 2012, Brawley was inducted as a Fellow in the American Association for the Advancement of Science, one of just 10 full-time UMaine faculty to receive this honor.
She was one of the initial cohort of three female scientists to receive a Career Recognition Award from UMaine's Rising Tide Center in 2014.
Schneider is being honored for his work delineating the evolutionary history of macroalgae of the mid-Atlantic and Bermuda, including discovery and taxonomic classification of more than 100 new genera and species from warmer zones in the Atlantic Ocean.
Brawley and Schneider received the award in July at the virtual meeting of the PSA, but are expecting to be honored in person at the group's 2021 annual meeting slated for June 13–17 in Providence, Rhode Island. More information about PSA is online.
Contact: Joan Perkins, joan.perkins@maine.edu