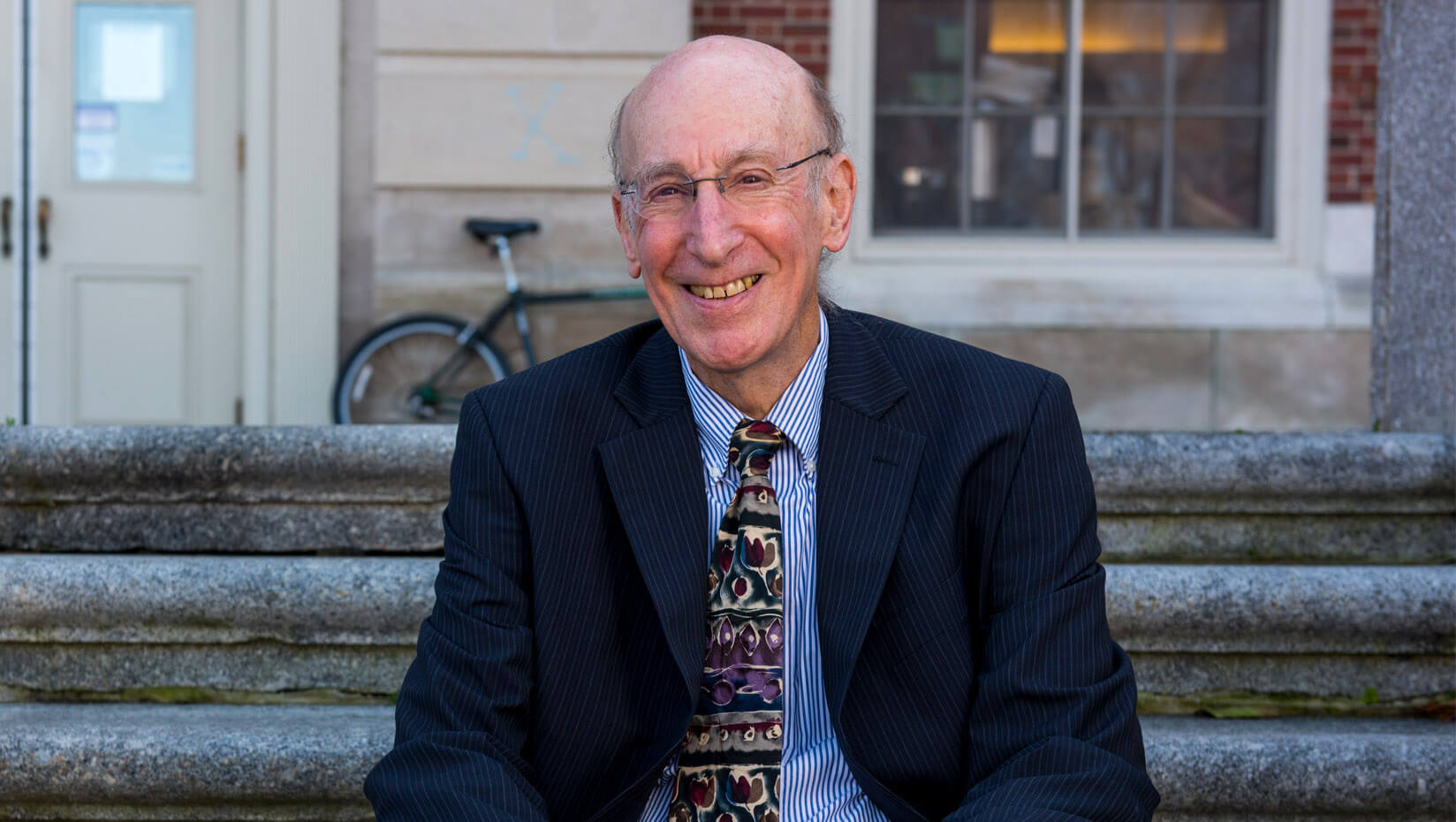 Allen named 2020 Gould Award winner
Professor of philosophy Doug Allen, who is internationally recognized for his lifelong civil rights, peace and social justice scholarship, teaching and activism, is the recipient of the 2020 Steve Gould Award.
The award was created in 1981 by the family and friends of Steve Gould in memory of "a man of honest and passionate concern for others." The award is given to those who demonstrate superior qualities of unselfishness and compassion in the course of service to the university and its ideals.
Allen, a member of the UMaine community since 1974, is the founder of the Peace & Justice Center of Eastern Maine and the Maine Peace Action Committee on campus — one of the oldest continuous student action groups nationwide. He has committed decades of his life to advocating for equal justice for all and inspiring generations of UMaine students to do the same by finding their voices and becoming engaged citizens. Allen has led students, faculty members and community members through lecture series, newsletters, community events and more, demonstrating a commitment to compassion and humanity locally and globally.
Allen is recognized as one of the world's leading scholars on the philosophy of Mahatma Gandhi, the practice of nonviolence and the phenomenology of religion. In 2017 as part of the International Day of Non-Violence, he was invited to address the United Nations on "Mahatma Gandhi on Violence and Nonviolence: Common Misconceptions and Gandhi's Significance Today."
Allen teaches courses in Marxism, Hinduism and Buddhism, and has conducted research and lectured extensively in India. He has written and edited 16 books. Allen received UMaine's 1998 Presidential Research and Creative Achievement Award, and is the 2000 Distinguished Maine Professor.
Allen "is a force on the campus and in the community," wrote one of the nominators. "His tireless practice of struggling for justice is an inspiration to students like me. He lives to speak truth, and will hold himself and others to account with compassion and clarity."
Contact: Margaret Nagle, 207.581.3745