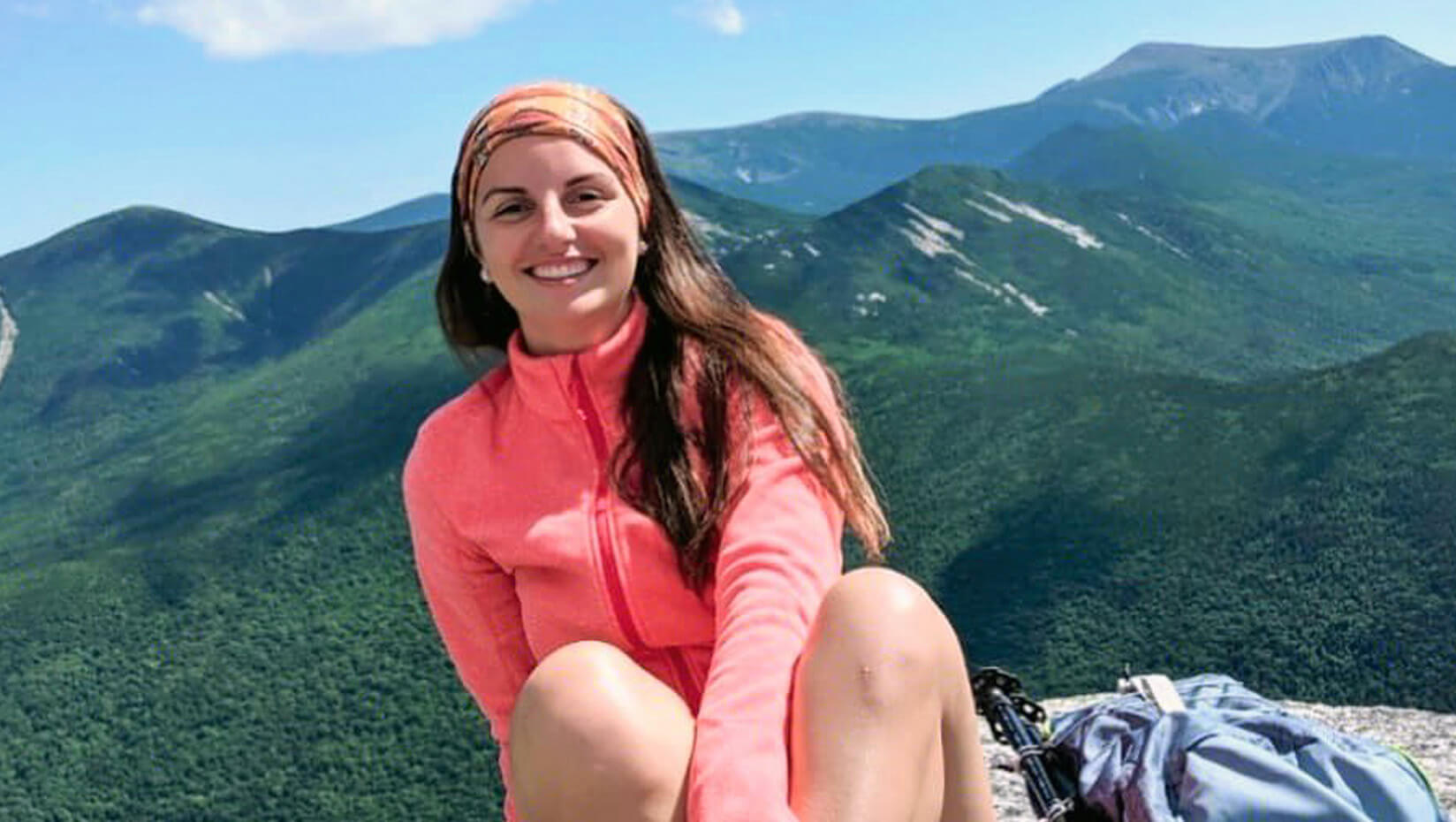 Juliana Tavora: Master's student from Brazil unravels ocean's mysteries through sediments
Juliana Tavora traveled from Brazil to the University of Maine as another step along her journey of unearthing marine mysteries as an oceanographer.
The master's student from Maringa, Parana, Brazil, will earn a master's degree in oceanography when she graduates from UMaine this month.
Tavora first came to UMaine as an undergraduate student in 2013 after earning a scholarship from the Brazilan government for three semesters of study. The journey was her first abroad, and she says the campus community, particularly her English teachers from the Intensive English Institute and professors from the School of Marine Sciences, "made me feel welcome and sheltered."
"The experience was so rewarding I wanted to return to pursue a master's in oceanography, and when I graduated from my bachelor's (program), I was accepted at UMaine," says Tavora, who conducted research with UMaine professor of oceanography Emmanuel Boss.
In her master's research, Tavora developed an algorithm for measuring sediment levels in water that could be applied to any coastal area and satellite sensor. Sediments, Tavora says, present a quality parameter for the water in which they reside because they can carry pollutants. They can also affect daily life, fishery health, tourism and the overall economy, she says.
Existing algorithms apply usually to specific water bodies or satellite sensors, Tavora says, and to address their limitations, she designed a new algorithm with a more generic method. She says her algorithm also outputs possible errors for each computation.

"During my research I became part of a very small and welcoming community (the ocean optics community), participated in conferences and learned beyond the classroom," she says.
While in Maine, Tavora says she explored the trails and mountains in Acadia National Park and Baxter State Park. She and her friends even embarked on a challenge where they scaled eight mountains in the White Mountains and Maine and in Baxter State park in eight weekends. When snow fell across the state, she says she cross-country skied.
"Each and every season in Maine is so beautiful," she says.
Tavora says she has long wanted to become an oceanographer, ever since a family trip to a nonprofit tasked with caring for marine turtles. "As time passed," she says, "I eventually changed my focus from the charismatic megafauna to remote sensing of sediments."
Tavora plans to pursue a Ph.D. program in remote sensing in coastal waters in the Netherlands.
Contact: Marcus Wolf, marcus.wolf@maine.edu