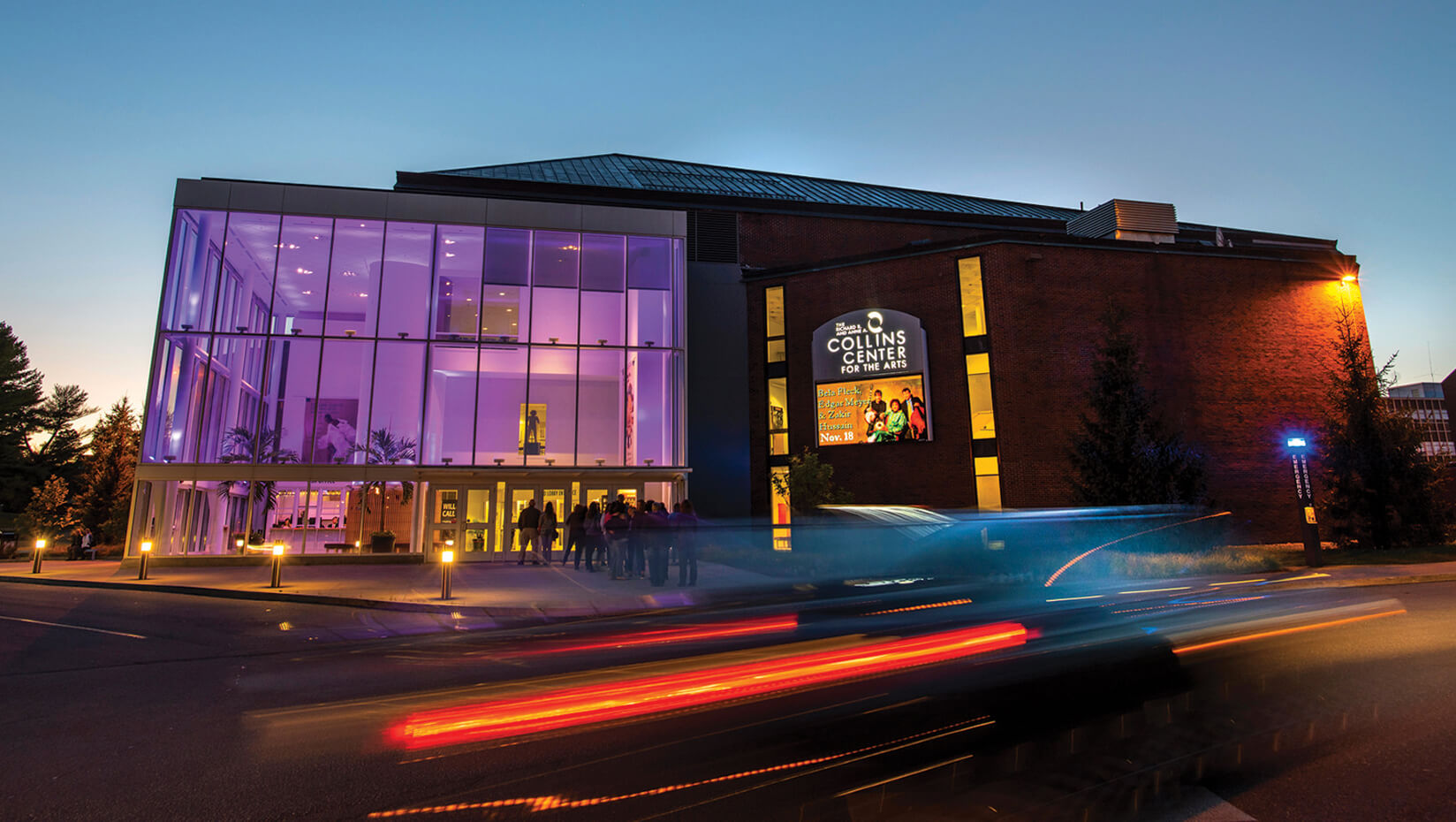 'A Christmas Carol,' a cappella group among December CCA performances
The Collins Center for the Arts at the University of Maine is offering a variety of performances throughout the 2019–20 season.
December events will include a broadcast show, a touring production of "A Christmas Carol" and a Christmas concert by a cappella group The Swingles.
On Dec. 12, Nebraska Theatre Caravan will bring the Charles Jones adaptation of Charles Dickens' "A Christmas Carol" to the CCA for a 7 p.m. show. Woven throughout this classic tale are John Bennett's beautiful new arrangements and moving renditions of holiday songs. Featuring live musicians and Broadway-style scenery and costumes, this show is rich with thrilling ensemble music and alive with color and movement.
The Swingles will perform at 7 p.m. Dec. 17. For more than half a century, they have pushed the boundaries of vocal music. The seven young singers that make up today's London-based group are driven by the same innovative spirit that has defined the five-time Grammy winners since the group first made waves in the 1960s. At a time when a cappella music is more popular than ever, The Swingles are recognized as masters of their craft.
A recorded broadcast of "Hansard" will be shown at 7 p.m. Dec. 6 as part of the National Theatre (NT Live) series, which includes plays that are filmed in front of a live audience, transmitted via satellite to the CCA, then projected onto a high-definition screen — one of the largest in the state. When filmed, cameras are carefully positioned throughout the theatre to ensure cinema audiences get the best-seat-in-the-house view.
For more information, to view the full season schedule or to purchase tickets, visit the CCA website.