New Extension associate will assist Maine's seaweed sector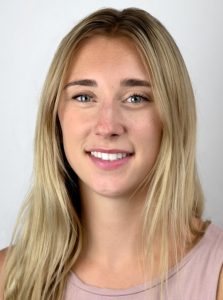 Maine Sea Grant and the University of Maine Cooperative Extension have announced the appointment of Jaclyn Robidoux of Kittery, Maine, as Marine Extension Associate.
Based in the Portland area, Robidoux will establish connections with the various stakeholders involved in Maine's seaweed resources. Robidoux is completing a master's degree in marine biology at the University of New Hampshire. Her graduate research, supported by New Hampshire Sea Grant, focused on laboratory culture methods and growing technology for kelp and a species of nori, Wildemania amplissima.
Robidoux has worked with the U.S. Fish and Wildlife Service, conducting surveys of seabirds on islands managed by the Maine Coastal Islands National Wildlife Refuge, and related outreach and education programs. She has experience in fisheries operations and implementation and maintenance of data collection technologies.
Robidoux brings her skills and enthusiasm to the Maine Marine Extension Team (MET), a partnership between Maine Sea Grant and UMaine Extension. As a member of the MET, Robidoux's responsibilities include assisting coastal communities with questions, concerns and information needs about a broad range of coastal issues.
With additional support from Broad Reach Fund and the National Sea Grant College Program, Robidoux will primarily focus on supporting ongoing and applied research efforts to understand and expand the current capacity of Maine's seaweed industry.
Robidoux can be contacted at jaclyn.robidoux@maine.edu or 581.1435.