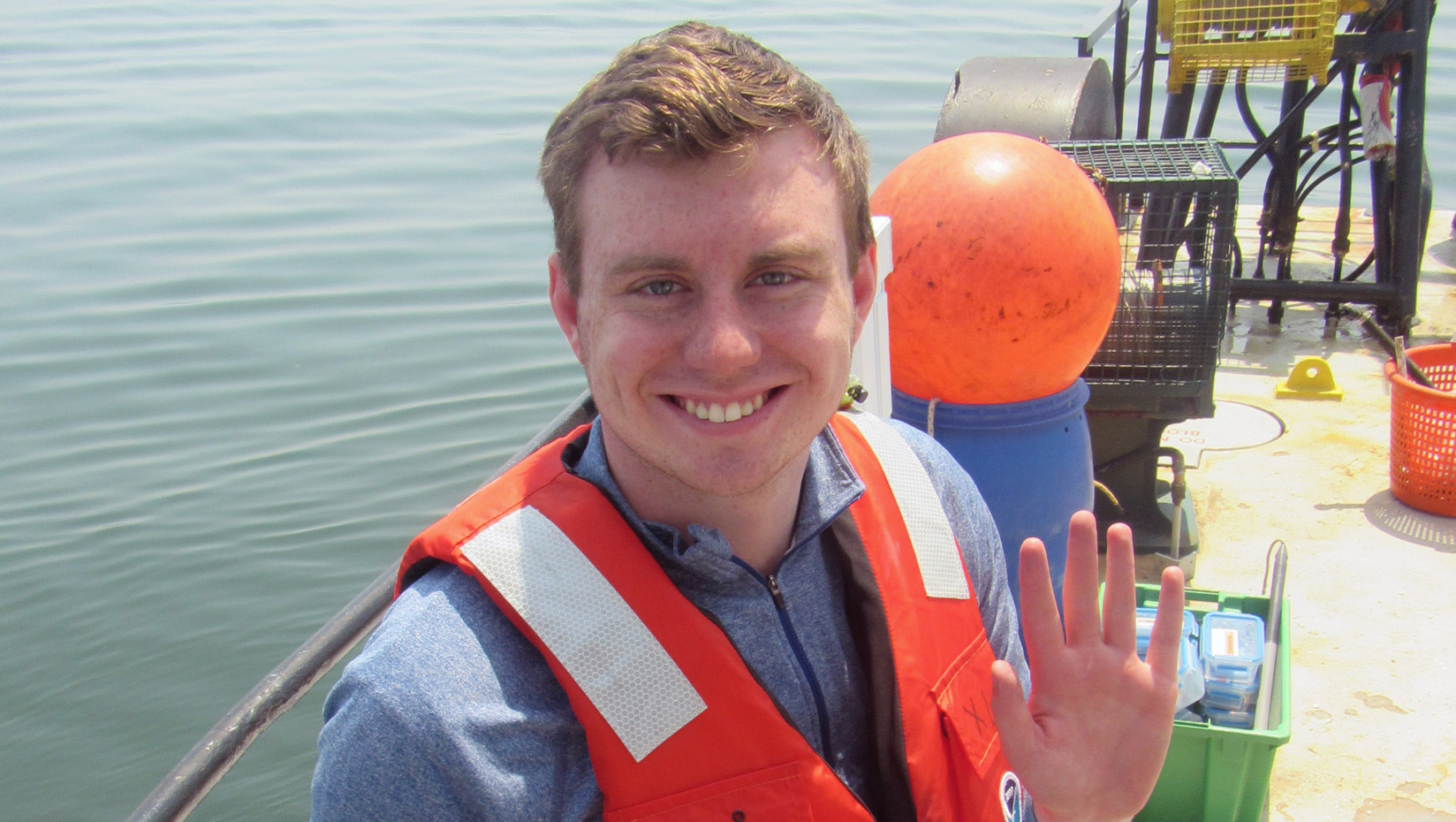 Social media spotlight: Max Mauro
Hometown: Milford, Connecticut
Max Mauro is a junior environmental sciences major with a concentration in sustainability, environmental policy, and natural resource management. This summer, when he interned at the National Oceanic and Atmospheric Administration campus in Milford, he shared a bit about working on "The GoPro Project," which involved monitoring fish activity in the Long Island Sound.
"Fish use reefs and other natural structures on the marine floor for mating, hunting and resting. Our team has been researching if the fish use oyster cages deployed by fishermen in the same way, and if these can also be considered essential fish habitats in the sound. My favorite part has been working with some outstandingly smart and extremely kind scientists. It was comforting to know that whenever I had a question or was curious about industry practice, someone was willing to answer it. I'm a pretty outdoorsy person, especially when it comes to the water. I enjoy fishing, sailing and swimming, so when it came time for me to choose a career path, marrying my interests of marine life and the sciences was a natural progression. I'm really interested in renewable energy and sustainable construction. I plan on claiming my own share of the clean energy gold rush. I've been a brother of Tau Kappa Epsilon for two years, and served as the philanthropy and athletics chairman for the chapter. My favorite event raises money for Saint Jude's Children's Hospital. I love the student body at UMaine. Everyone I've met has been really interesting and enthusiastic about learning. I've visited a lot of colleges, and by far UMaine has the best students."
See a post featuring Mauro on UMaine's Facebook and Instagram pages.