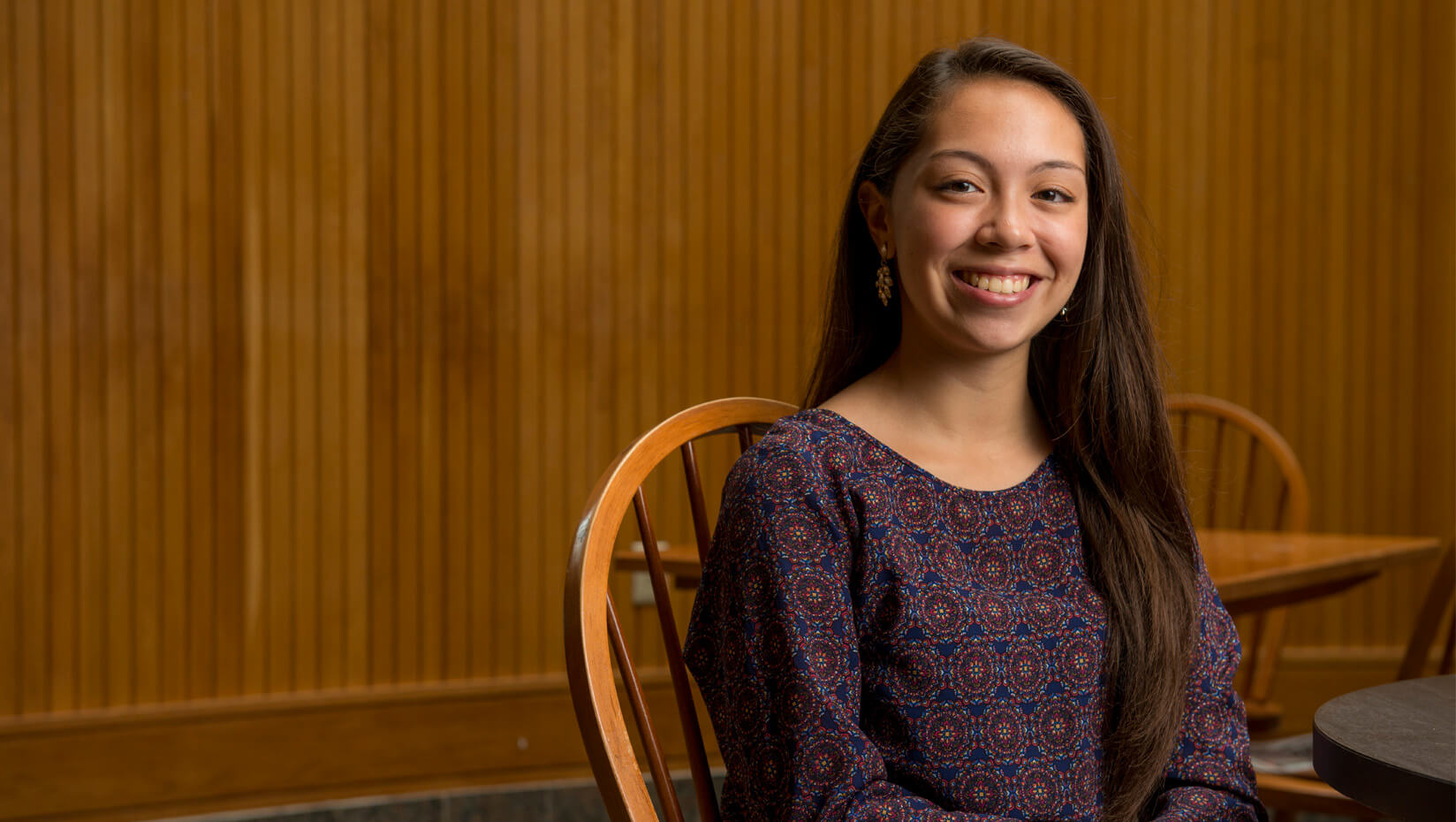 Social media spotlight: Amy Patania Lyons
Hometown:  Kota Kinabalu, Malaysia
Amy Patania Lyons graduated in May with dual degrees in business administration (with a concentration in international business) and international affairs (with a concentration in international security). She minored in Spanish and legal studies. The member of the Honors College is president of the Class of 2018.
"My greatest passion is environmental sustainability. I plan to attend law school for international environmental legal studies and aspire to work at the Environmental Protection Agency and United Nations. I spend a lot of time outdoors; I backpack and hike often, so you can usually find me getting lost in the woods. I love traveling and exploring new places, nationally and internationally. UMaine has lots of hidden gems. You just have to be willing to say yes and embrace the unknown."
See posts featuring Lyons on UMaine's Facebook and Instagram pages.