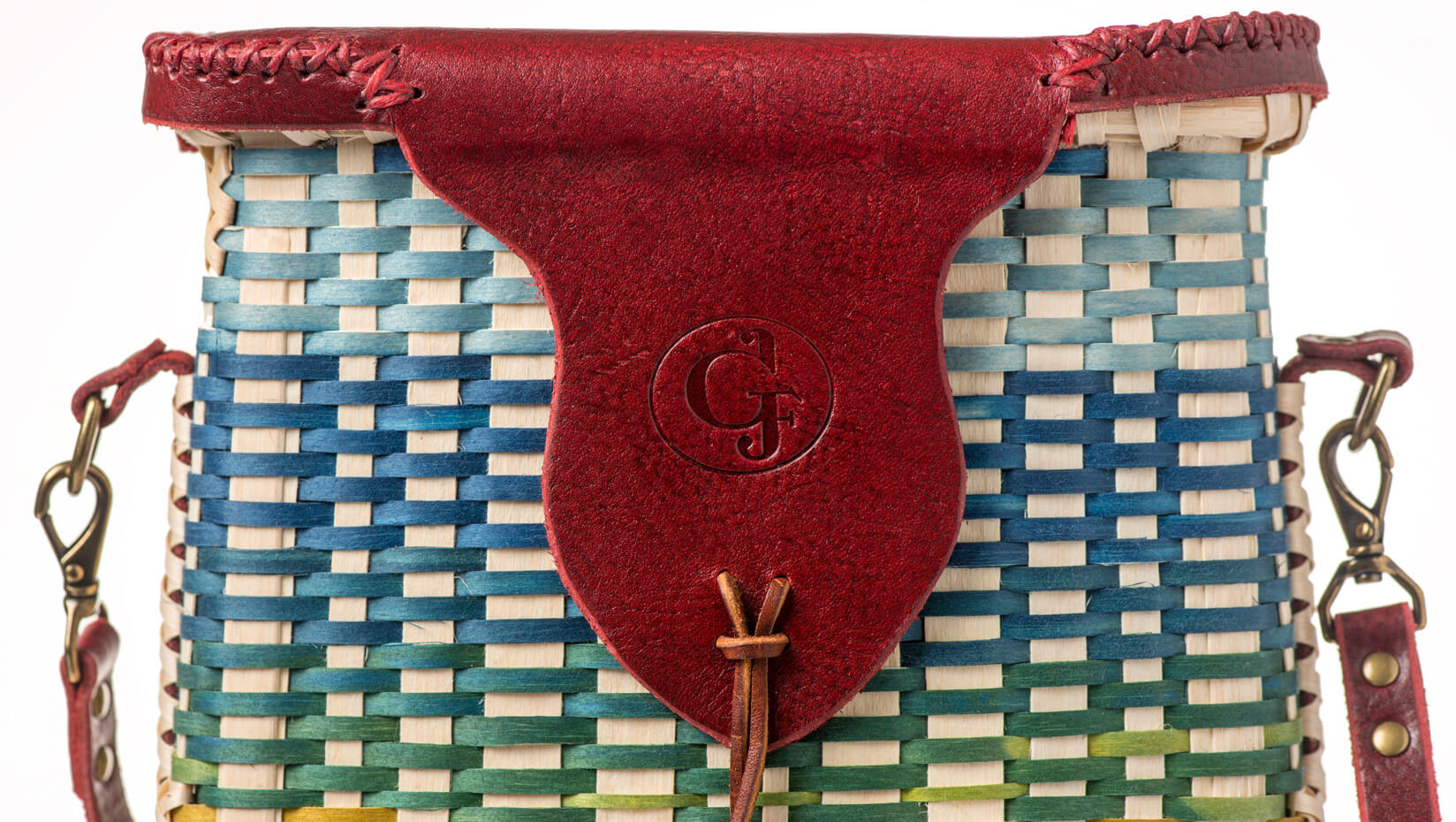 Wabanaki Creation Cuff to be featured at Basketmakers Holiday Market
The 23rd annual Maine Indian Basketmakers Holiday Market will be held Saturday, Dec. 9, from 9 a.m. to 3 p.m., at the Collins Center for the Arts at the University of Maine.
Award-winning members of the Maine Indian Basketmakers Alliance — which focuses on preserving the ancient art of brown ash and sweetgrass basketry and passing on the tradition to future generations — will sell baskets at the free event.
Tradition bearers and new artists representing the next generation of weavers will be at the showcase event, as will birchbark artists, carvers and beadworkers. All will have items for sale.
In addition to the one-of-a-kind artforms, there will be demonstrations, storytelling, traditional music, dancing and drumming during the day.
Attendees are invited to purchase raffle tickets for a chance to win an exquisite piece of jewelry from Decontie & Brown. Jason Brown and Donna Decontie-Brown are married jewelry designers who draw inspiration from their Penobscot tribal heritage.​
Their Creation Cuff — made from brown ash and .935 argentium silver — is based on the Wabanaki creation story. When the culture hero Glooskap (Gluskap, Gluskabe, ​Glooscap) shot an arrow into the heart of a basket tree, Wabanaki men and women emerged from the split tree. The tree and the people are interwoven.
Raffle tickets are $5 each and may be purchased at the event and by calling 207.581.1904; proceeds support the holiday market.
The schedule is as follows:
10 a.m. — Welcome ceremony
10:30 a.m. — Traditional Penobscot songs with Kelly Demmons, Penobscot
11 a.m. — Brown ash-pounding demonstration with Eldon Hanning, Micmac
11:30 a.m. — Children's dreamcatcher workshop with Lisa Tompkins, Passamaquoddy, in Hudson Museum's Maine Indian Gallery
Noon — Basket demonstration with Gabriel Frey, Passamaquoddy
12:30 p.m. — Drumming and singing with Chris Sockalexis, Penobscot
1 p.m. — Birchbark demonstration with Barry Dana, Penobscot
2 p.m. — Burnurwurbskek Singers
3 p.m. — Hudson Museum Friends raffle drawing for the argentium silver and brown ash Wabanaki Creation Cuff by Decontie & Brown
For more information, call 207.581.1904. To request a disability accommodation, call 207.581.1226.
Contact: Beth Staples, 207.581.3777