Moxley, Robinson, Miller receive top faculty honors in College of Liberal Arts and Sciences
Faculty in English, anthropology and philosophy have been named for top honors in the University of Maine College of Liberal Arts and Sciences.
Recipients of the 2016 College of Liberal Arts and Sciences Faculty Awards are: Jennifer Moxley, professor of English, for Research and Creative Achievement; Brian Robinson, associate professor of anthropology, for Teaching and Advising; and Jessica Miller, associate professor of philosophy, for Service and Outreach.
The recipients will be honored at the College of Liberal Arts and Sciences Awards Ceremony at 4 p.m. April 26, Buchanan Alumni House.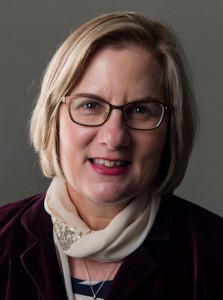 Moxley sees the poet's art as a lifelong vocation. As she wrote in the preface to her first volume, "poetry is not for the passive." Poetry keeps the human imagination alive, while safekeeping a history of and a future for the mind's prerogative to exist as more than a memory of its milieus.
Her 2014 book of poems, "The Open Secret," won the Poetry Society of America's 2015 William Carlos Williams award and was a finalist for the 2016 Kingsley Tufts Poetry Award. Moxley also has published five other books of poetry, a memoir and a book of essays. Her 2002 book, "The Sense Record," was chosen as one of the five best books of the year by Small Press Traffic in San Francisco and Stride Magazine in London.
Moxley's poems have been included in "Postmodern American Poetry: A Norton Anthology" (2013), "American Hybrid: A Norton Anthology of New Poetry" (2009), and "Best American Poetry" (2002). Her translations from French include Jacqueline Risset's "The Translation Begins" (1996) and "Sleep's Powers" (2008), and Anne Portugal's "Absolute bob" (2010).
Since her first book came out in 1996, Moxley's poems have appeared in many periodicals, including The Nation, Virginia Quarterly Review, Iowa Review, Gulf Coast, A Public Space, Colorado Review and Denver Quarterly. Moxley has been invited to present at more than 70 venues, including the Centre Georges Pompidou, University of Pennsylvania, St. Mark's Poetry Project, Georgetown, Bard College, the Beinecke, DIA Art Foundation, Princeton, Case Western, Naropa University, and the Miami International Book Fair.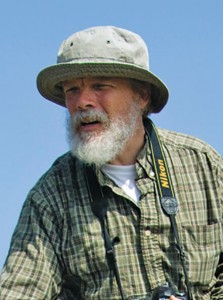 Robinson is recognized for his passionate teaching style and ability to seamlessly incorporate active research and community engagement into the student learning experience.
The Maine Academic Prominence Initiative (MAPI), in which Robinson takes a pivotal lead role, is the centerpiece of his educational and student-centered accomplishments. In partnership with Native American Studies, it serves to shape his instructional, intellectual and community engagement activities.
The initiative is designed to develop a coastal archaeology program that emphasizes education, scholarship and collaboration between UMaine and Maine's Native American people. In this context, Robinson regularly directs an intensive summer field school, provides student scholarships and funds guest speakers in an interdisciplinary, intercommunity, hands-on approach to Maine's pre-European past.
The MAPI field program has been an incredible success in fully funding students' participation in the four-week summer course, and providing hands-on archaeological training and engagement with Maine's Native American communities.
A rewarding aspect of this endeavor is the data it has produced over the years, making possible the integration of excavated archaeological materials into a variety of Robinson's course offerings. The most tangible application of this is his laboratory techniques course, in which students study and analyze artifacts and data generated directly from the field school. The intersecting nature of his teaching portfolio with active research is an experience students value immensely.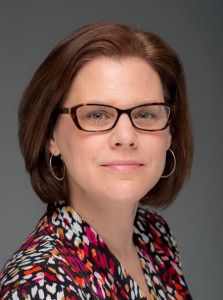 Miller is passionate about helping Maine residents appreciate and address ethical issues in health care. She led an initiative at Eastern Maine Medical Center (EMMC) to create a new ethics committee and a formal ethics consultation service, which she now manages and chairs. Today, EMMC is a model for ethics programs around the United States.
Miller volunteers at Hospice of Eastern Maine (HOEM), supporting dying patients and their caregivers, and providing ethics education and training for HOEM's employees and volunteers. She also currently is helping to revitalize and restructure the ethics program at Acadia Hospital.
In 2009, she led planning for a statewide clinical ethics conference attended by more than 100 clinicians. She also has given more than 100 ethics trainings, workshops and addresses to such groups as the Maine Academy of Family Physicians, Nurse Anesthesia of Maine, Daniel Hanley Center for Health Leadership, and the Maine Department of Health and Human Services.
She has testified before the Maine State Legislature, has given Bangor Daily News interviews related to bioethics, and has published significant articles aimed toward extending health care ethics education throughout the state and beyond.
In addition to significant service to her profession, Miller contributes in vital ways to the ethical culture on campus, through her forging of the philosophy department's ethics minor; her work with the Rezendes Ethics Initiative — for which she has chaired the Rezendes Ethics Essay prize committee for 15 years; the university's Institutional Review Board for the Protection of Human Subjects; the Scientific Misconduct Committee; and her work with student groups, such as the Health Professions Club.