Concentrations
In New Media, you'll learn a variety of skills to help you manage the complexities of today's digital projects, from designing a logo to coding a website to filming and editing a video. Yet the New Media curriculum will also dive you deeply into one or two subjects of your choosing. The result is what employers call a "T-shaped" person: someone with mastery of one specialty as well as a broad array of related skills. A few of the concentrations our students pursue are:
User experience design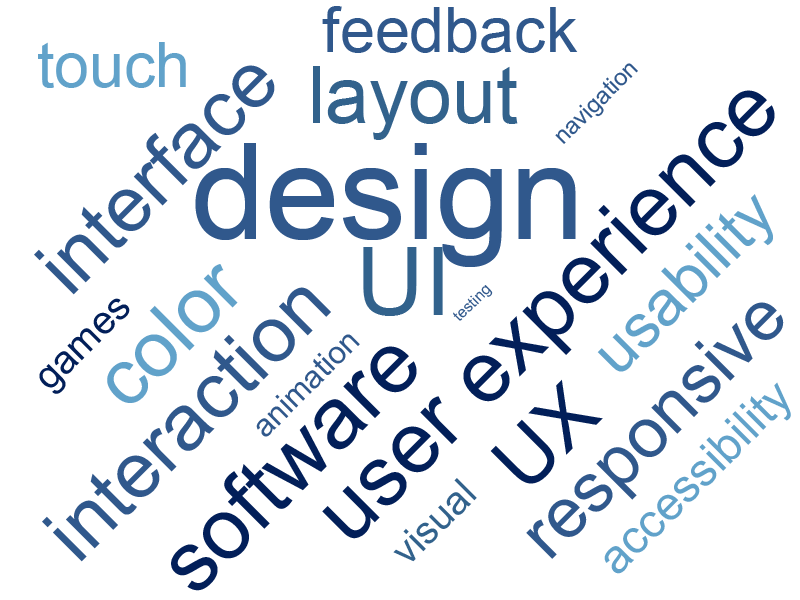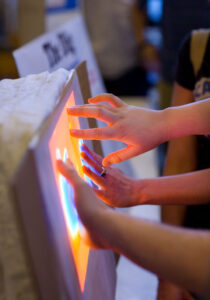 Computers and the Internet have become a primary means of home and workplace communication, and to be appealing and functional those interfaces need a good designer. This concentration blends strengths from computing, psychology, and design to serve an increased need for software and devices that are intuitive, usable, and desirable, with a focus on humans as individuals and in social contexts, and their behavior with technology.
Related careers
User experience (UX) designer
User interface (UI) designer
Human-computer interface developer
Product designer
Information architect
Front-end developer
Digital storytelling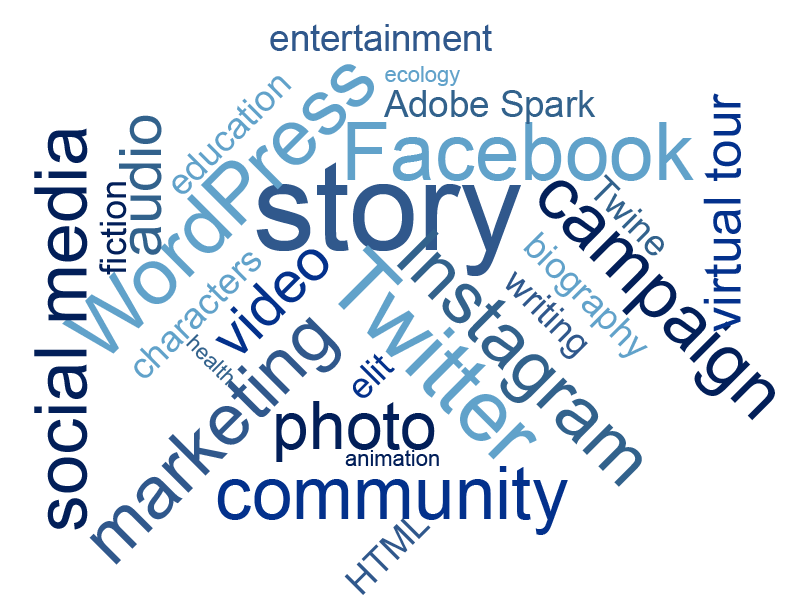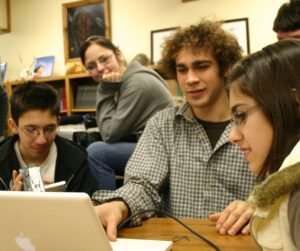 In a world of information overload, companies and causes need creative ways for their signals to stand out from the noise. At the same time, today's storytellers are increasingly turning to new formats like video games, social media, and virtual reality. This focus combines technical skills in animation, video, and programming with a nuanced understanding of what makes a compelling story to help creators get their message out to today's media-savvy audiences.
Related careers
Digital storyteller
Video producer
Documentary photographer
Documentary videographer
Website copy writer
Digital marketer
Digital fiction author
Social media manager
Web and mobile appmaking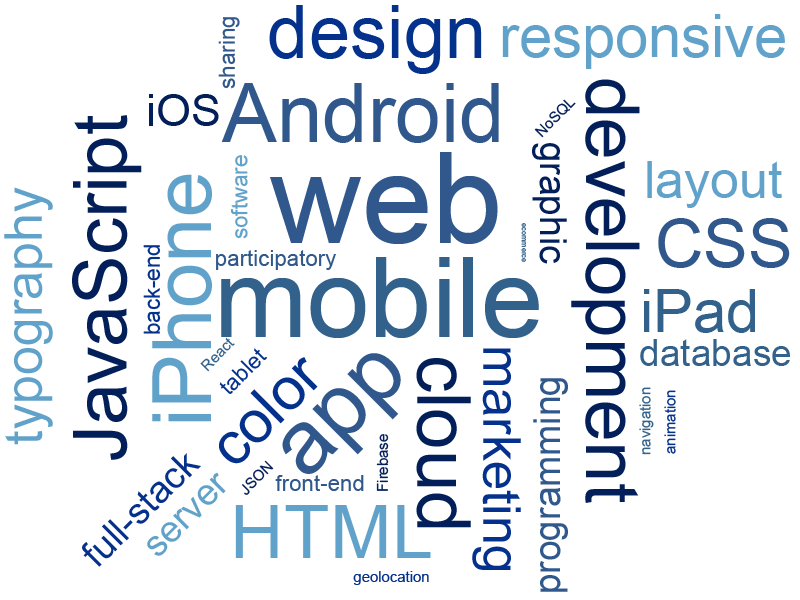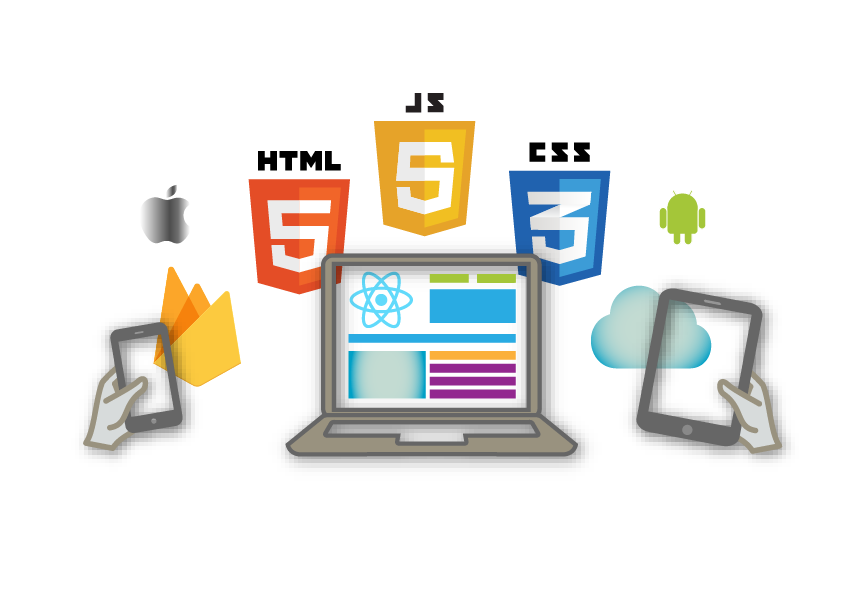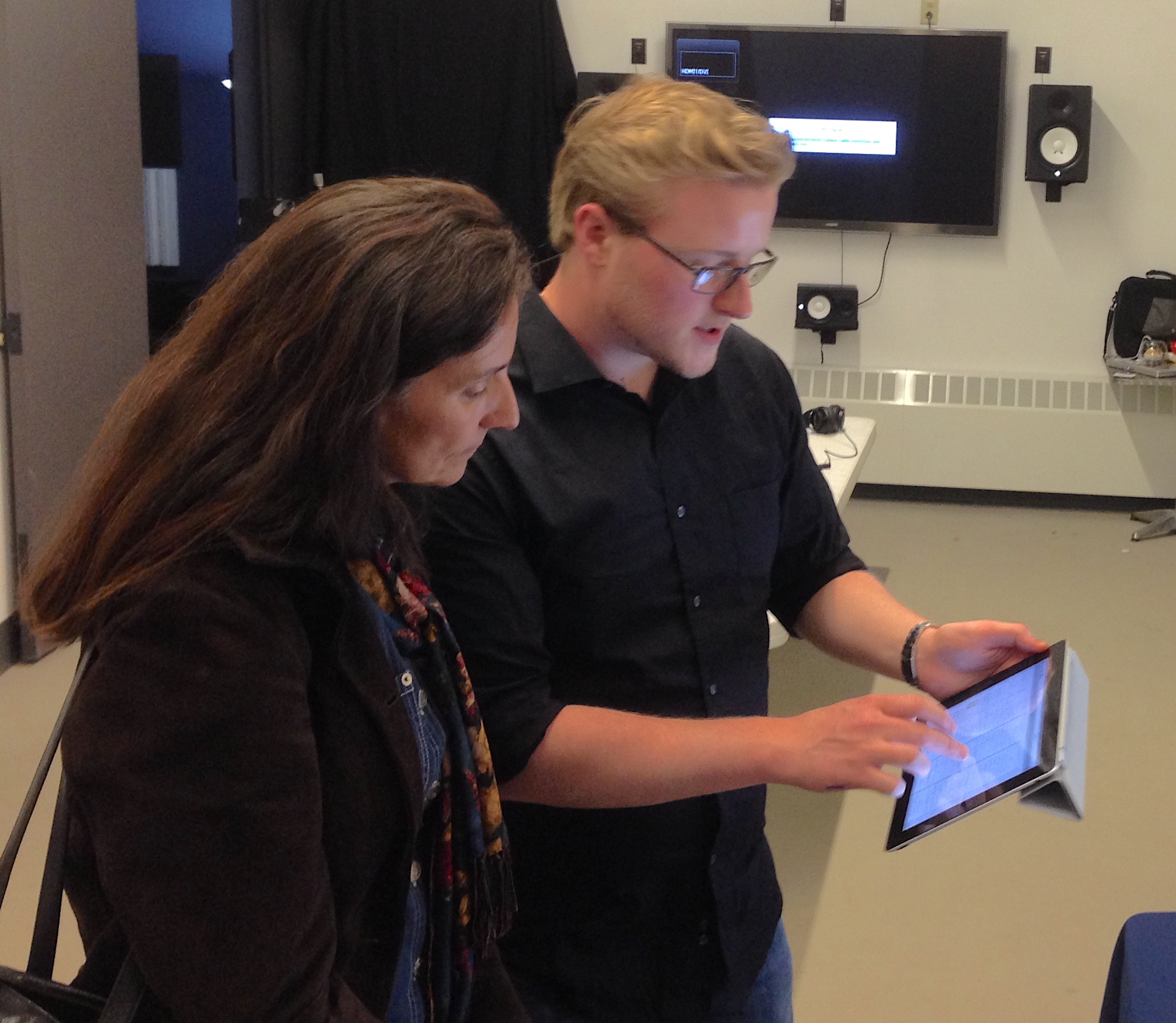 Graduates who can make websites and mobile apps are in high demand. This concentration grounds students in graphic design for the digital age, and then trains them to integrate back-end data management in the cloud with beautiful front-end interfaces for the web and mobile devices. Web designers will learn how to code, and programmers how to make an app that's powerful but fun to use.
Related careers
Web designer
Graphic designer
Front-end developer
Mobile app developer
Mobile interface designer
Mobile game developer
Full-stack developer