Free food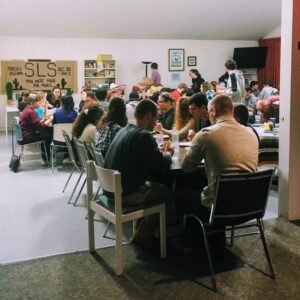 Free suppers are open to University students to gather together in laughter and fellowship. We hope you'll join us!
Wednesdays 6pm
Sundays 7:15pm
(when the University is in session)
If you have a food allergy or dietary restriction, we will try to accommodate your needs if we know in advance. Go to our Facebook page (Black Bear Catholic), click on the event to find out what's for supper, and leave a comment, and we will do our best!