Ramadan Resources

Ramadan Resources
This year, the Muslim holy month of Ramadan begins on May 5th, which is also the night before finals week at UMaine. Ramadan is the ninth month in the Islamic calendar, which is a lunar calendar based on the cycles of the moon, and is observed by Muslims worldwide as a time to commemorate the first revelation of the Quran to Muhammad according to Islamic belief. This annual observance is regarded as one of the Five Pillars of Islam. During Ramadan, Muslims abstain from food, drink, and intimate relationships, and pray to become closer to God. It is also a time for families to gather and celebrate.
Orono, ME Sunrise/Sunset Times: May 4th-May 11th
| | | |
| --- | --- | --- |
| May | Sunrise | Sunset |
| 4 | 5:20 AM | 7:43 PM |
| 5 | 5:19 AM | 7:44 PM |
| 6 | 5:18 AM | 7:46 PM |
| 7 | 5:16 AM | 7:47 PM |
| 8 | 5:15 AM | 7:48 PM |
| 9 | 5:14 AM | 7:49 PM |
| 10 | 5:12 AM | 7:50 PM |
| 11 | 5:11 AM | 7:52 PM |
For Those Observing Ramadan: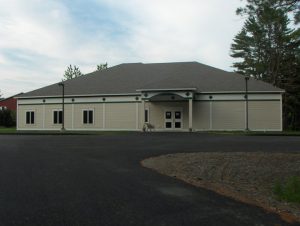 Jumma (Friday prayer service): Friday, May 10th from 12:30-1:05 PM at the Islamic Center of Maine. The ICM is located at 151 Park St. in Orono.
Iftar (Sunset meal):
 For students who may be away from home, the Islamic Center of Maine offers Iftar each night of Ramadan. It is preferred that people inform ICM staff that they will be attending Iftar in advance, but is not a requirement. It is highly recommended that you do so if you plan to attend Iftar on graduation day. They can be reached at icmoweb@hotmail.com.
For those looking for local halal/fish/vegetarian options to prepare yourself:

Layla's Bazaar: 16 Mill St. in Orono. Carries halal meats and Middle Eastern/Mediterranean groceries, as well as special spices, teas, and gift items.
Orono Thriftway Food Center: 153 Park St. in Orono. Small supermarket that carries halal chicken and meats.
Hannaford: 500 Stillwater Ave. in Old Town. Supermarket that carries a wide range of foods, including seafood and vegetarian options.
Bears Den (Limited hours during finals week): On-campus eatery featuring some vegetarian options.

Hours:


Sunday, May 5
Monday, May 6
Tuesday, May 7
Wednesday, May 8
Thursday, May 9
Friday, May 10
Saturday, May 11
10 a.m.

–

4 p.m.

10 a.m.

–5

 p.m.

10 a.m.

–10 

p.m.

10 a.m.

–10 

p.m.

10 a.m.

–10 

p.m.

10 a.m.

–

10 p.m.

9 a.m.

–

5 p.m.

For those looking for halal/fish/vegetarian restaurant options in the local area:

Elevation Burger: 479 Stillwater Ave. in Bangor. Eco-minded, fast-food-style chain for organic burgers (including veggie options), fries & shakes.
Happy Cow: Online database featuring local vegetarian and vegan restaurants. Located at https://www.happycow.net/
Daily Prayer Space: For those looking for prayer space during the day, the Drummond Chapel is located on the 3rd floor of the Memorial Union (Room 309), and is available for use.
The University of Maine System does not discriminate on the grounds of race, color, religion, sex, sexual orientation, transgender status, gender expression, national origin, citizenship status, age, disability, genetic information, or veterans status in employment, education, and all other programs and activities. We understand that the beginning of Ramadan may bring added stress to finals week for our Muslim students, and want to offer our assistance in navigating the week while fulfilling your spiritual obligations and observances. If you require an accommodation or assistance, please reach out to your instructor to request one. If you would like help in doing so, or require further assistance, please reach out to Robert Jackson (207-581-9517 or robert.jackson@maine.edu) or Andrea Gifford (207-581-1406 or agifford@maine.edu).
For Faculty, Instructors, and Staff
For many Muslim students, it can be intimidating or overwhelming to reach out and ask for the accommodations necessary to succeed in class while also observing the holy month of Ramadan. Please consider taking the following steps to support students in your class who observe Ramadan (Note: Avoid stereotyping Muslims by taking these steps even if you don't have any students who 'look Muslim' in your estimation.) Students may be hungry, tired, or dehydrated in class, especially if you see them in the afternoon.
Consider announcing to the class that they may request an accommodation if they would like one, and that they should speak to you in order to make those arrangements.
Be thoughtful regarding any decision about serving food in class (or end-of-year celebrations, however well-intentioned) during the period of time during which Muslim students may be fasting.
If you hold a recognition ceremony or celebration for students in your program or organization, consider having it later in the evening so all students may participate fully.