Annual Programs and Events
Diversity Week
Diversity Week was founded in 2014, in order to raise awareness about all diversity and cultures that shape our lives and to recognize the contributions of women, people of color, person with a disability, LGBTQ. During this week, we celebrate the differences that contribute to our campus and community through art, music, panel discussions, workshops, social gatherings on topics related to diversity. 
Multicultural Hunger Banquet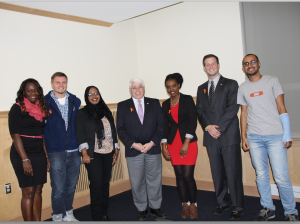 The Office of Multicultural Student Life and the African Students Association co-host the annual UMaine tradition, the Hunger Banquet. Each year, this program chooses a pressing social issue to highlight in a reflective and positive way. This highly regarded event aims to foster awareness about the issues of hunger and poverty in Maine and in other parts of world, as well as raise funds to donate to both local and international organizations that support initiatives related to combating food insecurity. Within the context of this program, the word "Hunger" symbolizes "a strong desire, a longing or a need for change and resilience. The event features a keynote address, entertainment and a raffle.Check out photos of the 2015 Hunger Banquet. View past Hunger Banquet photos.
Multicultural Thanksgiving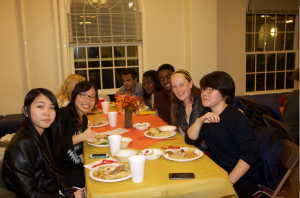 Multicultural Thanksgiving dinner, hosted by the Office of Multicultural Student Life and the Student Heritage Alliance Council (S.H.A.C.), highlights the wide array of students and cultures that we have here at UMaine. The event's purpose is to celebrate Native American Heritage Month, learn more about the history of Thanksgiving and how Native Americans interpret this holiday; it's an opportunity to prompt a conversation about the truth behind the traditional thanksgiving story. We explore how different countries and cultural backgrounds celebrate the harvest and how they give thanks. The event features an informative and thought-provoking presentation, musical entertainment and an elaborate feast featuring both American thanksgiving cuisine and dishes from around the world. Check out photos of the event here!