Grants & Scholarships
For information on the The Center's grants and scholarships, scroll through the page or click on the following links to be brought to information relevant for faculty and students.
Faculty
Click (or scroll) to find out more: Grant Awardees, Forms, Information, and Past Awardees.
Information
The Clement and Linda McGillicuddy Humanities Center provides financial support for humanities initiatives through two grant programs.
UMaine faculty and students can apply for MHC Sponsorship Grants of up to $250 to support public humanities and innovative teaching programs on-or-off campus.  There is no application deadline, new applications will be considered as they are submitted. For more information about Sponsorship Grants, contact The Center Director at jennifer.moxley@maine.edu.
The Clement and Linda McGillicuddy Humanities Center Faculty Grant award applications are being accepted for maximum awards of $5000 to support faculty research, community engagement, or innovative teaching proposals. The funds are normally used for expense reimbursement and cannot be used as compensation for faculty time. Completed fall 2017 grant applications and budget forms should be emailed to Director jennifer.moxley@maine by 

December 1, 2017

.
Fall 2017 Faculty Grant Awardees
Don Beith (Philosophy)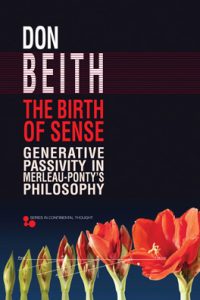 Affectivity and Imagination
Lecturer in Philosophy Don Beith combines resources from German Idealism and transcendental phenomenology to study the relationship between our affective, emotional lives and our imaginative faculties, habits, and possibilities. Following his new book The Birth of Sense, Beith's new research challenges contemporary assumptions in cognitive science, biology, and psychology by showing how our imaginative and affective lives are deeply intertwined. Funding from MHC will allow Beith to present his important research at National conferences.
Susan H. Brawley  (Marine Sciences)

 Public lecture by Sylvia Earle.
Our friends over in Marine Sciences reached out for support to bring the accomplished marine biologist, Dr. Sylvia Earle to campus to give a large-scale public lecture at the Collins Center for the Arts. Noting that Earle is, in addition to a very accomplished scientist, a humanist—she has published children books as well as books about the strong link between humanity and the oceans—we were happy to support this outspoken ambassador for our oceans!
Susan Camp (Art)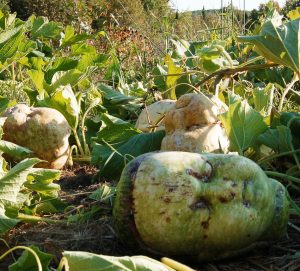 Harvesting Identity
Susan Camp—who has been teaching printmaking and sculpture at the University of Maine since 2001—pairs up with artist /middle school educator Adele Drake to help middle school students and community members to grow gourds in moulds made from casts of their faces. By creating organic, three-dimensional self-portraits to be used as serving vessels in a celebratory meal, students, educators, and community members open a dialogue about identity, nutrition, and food issues in relation to agriculture, food insecurity, history and cultural traditions. We are proud to join the Maine Arts Commission in supporting this important work
Ryan Dippre (English, Director of College Composition)



Funds from McGillicuddy Humanities Center will go to support a series of "Dine and Discuss" meetings for the Maine Council for English Language Arts (MCELA). These meetings will help Maine's K-12 teachers keep up to date with pedagogical best practices and support community conversations.
Philip B. Edelman (Music and Music Education)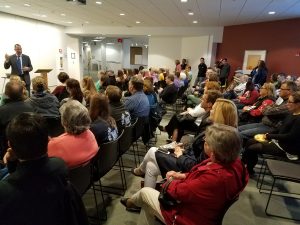 Professor Edelman's MHC pre-performance lecture.
Assistant Professor of Music Education Philip B. Edelman's research is working to raise UMaine's profile in the field of music education, as he contributes to current practices in the fields of music education, pre-service teacher training, and music perception and cognition. With support from the School of Performing Arts and the McGillicuddy Humanities Center he will be traveling to Atlanta to present not one by three research projects at the 2018 conference of the National Association for Music Education.
Michael Howard (Philosophy)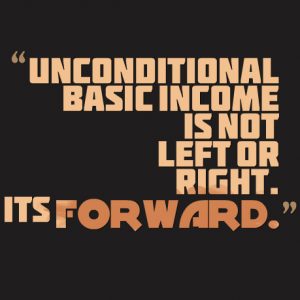 Image credit to: Marc van der Chijs.
National coordinator for the US Basic Income Guarantee Network and co-editor of the international journal, Basic Income Studies, UMaine Philosophy professor Michael Howard continues to deepen his expertise on the increasingly compelling idea of a "universal basic income." Last year he presented his research in Sweden with our support, this year he's heading to Ontario to the North American Basic Income Guarantee Congress where he will chair sessions, introduce speakers, and speak on automation and basic income.
Zachary Rockwell Ludington (Modern Languages and Classics)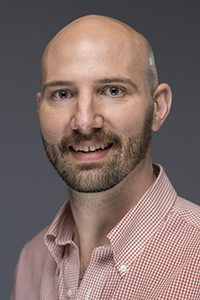 Modern Typography at Rare Book School
Ludington is an expert on the modernist avant-garde in Spain—specifically the poet-printers of the Generation of 1927 and Ultraism. Yet to deepen his understanding of the way these innovative writers used typography to make collages, violate "the Gutenbergian grid," and mix various typefaces in a single poem, this summer he will travel to Charlottesville, VA to study "The History of 19th and 20th Century Typography" through the Rare Book School.
Susan Pinette (Modern Languages and Classic, Franco-American Programs)

 The Story of Workers, Trees, and Communities.
Partnering with the Maine Folklife Center, community partners Claire Bolduc and Mark Hardison, New Media and others, this project will host a reunion of the Maine Woodsmen Association—a now defunct group that led an unprecedented strike in October 1975, shutting down the state's paper industry for an entire two weeks. Many of the people involved in this labor action are now in their 70s and 80s. The reunion will serve as a "digitization day," with the goal of gathering stories and materials relevant to the strike. Pinette and community partners, along with UMaine students, then plane to build a bilingual, sustainable online portal of primary source materials relevant to the study of the Maine Woodsmen's Association. The website will host videos, transcribed notebooks, and digitized scrapbooks documenting this landmark moment, in hopes of encouraging scholarship on borderlands, labor, ethnicity, literary studies, French, and linguistics.
Liam Riordan (History)

 Faculty Reading and Writing Group
Interdisciplinarity and collaboration are central to the Humanities. To that end, former Center director Liam Riordan has recruited faculty across several disciplines to read and discuss James C. Scott's 2017 Yale UP book Against the Grain: A Deep History of the Earliest States—which explores how the human move from a hunter gatherer to an agricultural existence may have been predicated on subjugation and the control of reproduction. Faculty participants plan to author and share short writings that come out of this common reading experience.
Judith Rosenbaum (Communications and Journalism)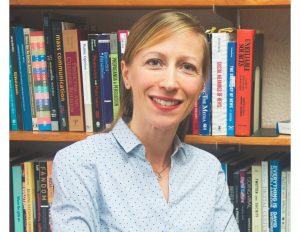 Social Media, Digital Culture, and Politics: Reaching Across Borders
Assistant Professor Rosenbaum—a new member of the Communications and Journalism faculty—is already an important scholar in the study of social media. If your curious about the impact of Facebook and Twitter on our culture, you may want to add her brand new book, Constructing digital cultures: Tweets, trends, race, and gender, to your Amazon shopping cart! With the aid of funds from the MHC Rosenbaum will travel to the Netherlands, where she did her doctoral work, to share her findings with faculty, graduate students, and interested members from the community through a series of symposia and research meetings dedicated to her work.
Philip Silver (Music)
James Simon – A Collaboration Concert in Amsterdam, Holland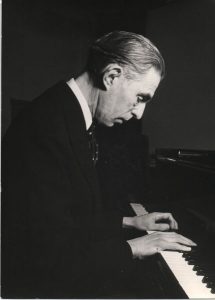 Photo from Prof. David Bloch on the "Music and the Holocaust" website.
Through a concert performance—scheduled for March 12, 2018—Professor Silver will continue his effort to bring the works of composers whose lives and careers were catastrophically affected by Nazi racial policies to public attention. This concert of the music of Berlin-born composer, pianist, and lecturer James Simon, will be an historic event: the first devoted solely to his works. Trapped in Holland after the Nazi invasion, Simon survived under increasingly dire conditions. In early April 1944 he was arrested and sent to Terezin Concentration Camp north of Prague. Then, on October 12, 1944 Simon was transported to Auschwitz and murdered upon arrival. According to an article published in a German emigre newspaper in New York, a witness stated that while in the cattle car on the journey to "the East" he was seen, sitting on his suitcase, scribbling musical ideas on a piece of paper.
William S. Yellow Robe, Jr.  and Margaret Lukens (English, Theatre, Native American Programs)
Native Tribal Theatre and Native Tribal Playwriting Development
Tan Katotsanin—a Penobscot word being applied to the development and support of Native American Tribal Theatre Drama in Maine and the University of Maine communities. In order to facilitate this ongoing process, Yellow Robe and Lukens plan to invite working professional Native Tribal theatre artists to the region to share their expertise and experience. In April, Madeline Sayet, Mohegan playwright, director, and Shakespeare scholar, will visit and conduct workshops with students and local playwrights in the Penobscot community. She will also give a presentation the University of Maine community.
Spring 2017 Faculty Grant Awardees:
Spring 2017 Faculty Grant Awardees
Dan Barrett (Music)
Mainely Baroque Early Music Residency
Mainely Baroque was begun 2015 as a musical and cultural exchange centered around the research and performance of 17th century Italian music. The Faculty Grant Committee enthusiastically supported the continuation of this amazing program which allows UMaine faculty and students to workshop and perform with the three Baroque music specialists from three different European countries: Luca Alfonso Rizzello from the Netherlands, Gilberto Scordari from Italy, and Rose Barrett from France. Participants gave concerts on campus and in Bangor and Bar Harbor.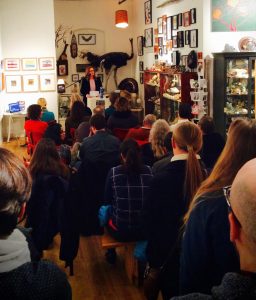 Gregory Howard (English)
The Norumbega Collective Fall, 2017 Reading Series
The Norumbega Collective—a non-profit literary arts collective—has been bringing emerging and established writers to give readings and lectures in Bangor since 2015. Funds from the McGillicuddy Humanities Center helped the Collective to continue its dedication to bringing a diversity of literary voices to Maine, enhancing the cultural landscape of the mid-coast community.
Howard Segal (History)
Becoming Modern: The Transformation of the University of Maine, 1965-2015
This grant helped fund the publication of an important book documenting a crucial period in the University of Maine's history: 1965-2015. Professor Howard Segal's edited volume serves as a sequel to the late David C. Smith's The First Century: A History of the University of Maine, 1865-1965, published in 1979. Segal recruited administrators, faculty, staff, graduate and undergraduate students, alumni, and Orono officials to contribute articles on topics ranging from the growth of the campus to the establishment of new colleges, departments, and majors; from the evolution of athletics to the creation of distinguished units such as the Climate Change Institute, the National Poetry Foundation, the Museum of Art, and the Advanced Structures and Composites Center. A must read!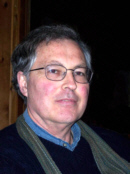 Hugh Curran (Peace Studies)
Visiting Speaker on Animal Rights
An expert on animal ethics and long-time lecturer in UMaine's Peace and Reconciliation Studies program, Hugh Curran was invited to speak at the Oxford Centre for Animal Ethics's Fourth Annual Oxford Animal Ethics Summer School. We were happy to support his travel so he could present his talk on "A Buddhist interpretation of the ethics of animal suffering and the fur industry." In admirable syncretic fashion, Curran related his topic to aspects of the Celtic Christian tradition and narratives of Celtic saints, in which empathy for animals was exhibited through innocence, holiness, and a sensitivity to animal suffering.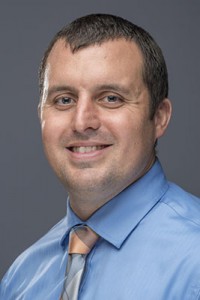 Ryan Dippre (English, Director of College Composition)
Qualitative Writing Research Support
You may not associate the term "qualitative research" with the teaching of College Composition, but the field of Writing Studies is on fire with new research methods in sociohistoric theory, new materialism, and interactional ethnography, which, according to Director of College Composition Ryan Dippre, "offer powerful approaches to exploring how writing is caught up in our ongoing production of our lifeworlds." Grant money from the Center will support materials to help student researchers in Writing Studies stay up-to-date with recent findings.
Jane Smith (Modern Languages and Classics)
Executive Order 9066 Japanese American Internment, Speaker Mr. Tom Ikeda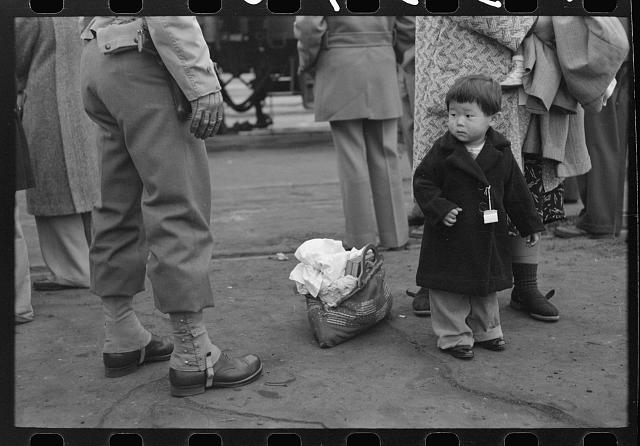 Now more than ever we need to remember those chapters of American history in which we failed to uphold our commitment to democracy and diversity. With help from a MHC grant, Associate Professor of French Jane Smith was able to invite Tom Ikeda, Director of Densho—a grassroots organization that preserves the stories of Japanese Americans interned during WWII—to speak to our community about this shameful chapter in our past.
Past Awardees:
Forms:
Students
During the spring of 2017, the UMHC (now MHC) Executive Board members established a new scholarship fund for a humanities student.
Sandy Peters (English B.A.'69; MEd '72) and her husband John Peters (Economics B.A. '69; MA '73) have shown exemplary generosity by establishing a new scholarship fund to be awarded to a deserving University of Maine first-year undergraduate coming from a Maine high school or college preparatory school who chooses to major in a humanities field (Art History, Communication and Journalism, English, French, History, Romance Languages, Spanish, or Philosophy) in the College of Liberal Arts and Sciences.
The Sandra Merrill Peters and John G. Peters Humanities Scholarship Fund does the important work of supporting a student in the study of the humanities. It also sends the timely message that engaged and important members of our community value this choice. The Center is so very grateful to the Peters for their gift.
For more information about the Sandra Merrill Peters and John G. Peters Humanities Scholarship Fund contact the office of student financial aid.