Build Progress
Organized below are media selections that illustrate our build progress. The Team has invested many hours in producing professional components that meet the drawing specifications.
To see the Team's overall progress see the link below.
Progress as of May 2, 2011
No future updates anticipated
The basis of Blue Team's design is a roller system that emulates a 10 inch diameter roller passing over a flat surface. This interface is what is used to crush pills to a fine powder. Blue Team's expertise enabled them to utilize the power machine tools to produce components of professional quality. The following videos show the roller and eccentric bushing being cut from solid stock. These videos are exemplar of the Team's proficiency in the Machine Tool trades.
Roller
Eccentric Bushing
For a 360 degree interactive view of Blue Team's pill crusher select one of the links below. Once opened the model can be rotated by clicking and dragging within the window.
Complete SolidWorks Model
SolidWorks Model, Uprights Hidden
The following images were taken at various stages of component fabrication. Blue Team thanks The Advanced Manufacturing Center (AMC), The Machine Tool Lab (MTL, and Howard Tool in Bangor for providing the machine tools necessary to fabricate components.
Base Plate mounted on milling machine

Completed Base Plate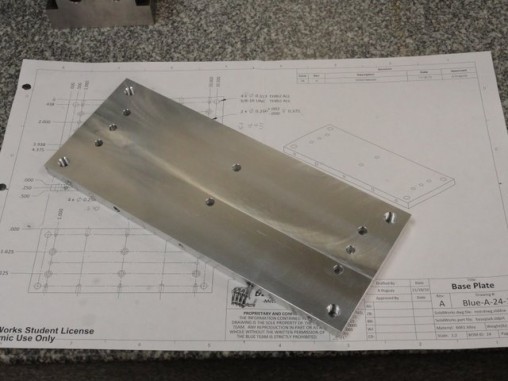 Guide Bushing mounted in lathe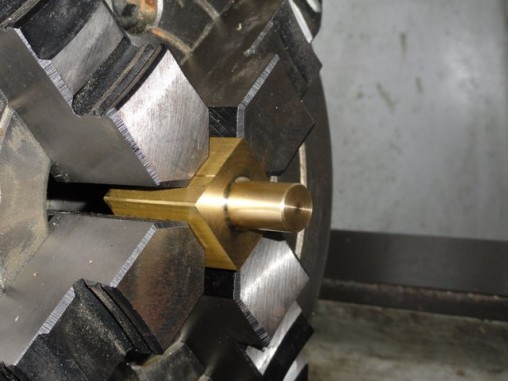 Completed Guide Bushing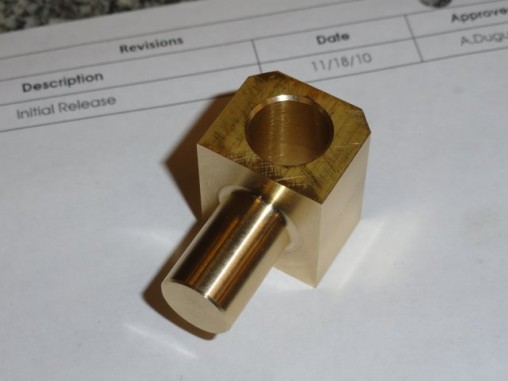 Upright fixture mounted on milling machine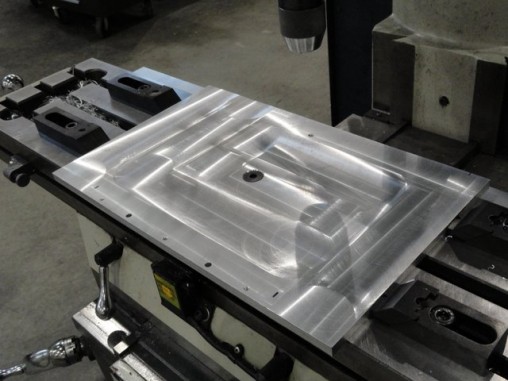 Completed Uprights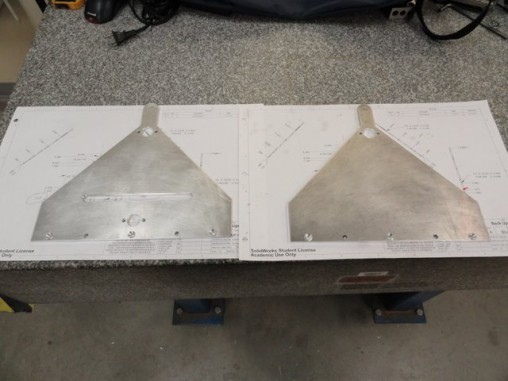 On March 14, 2011 the Team completed their first prototype model. The crusher's rolling action functioned exactly as designed. A series of tests are currently underway to identify weak areas of the design and to enhance them. The animated gif below illustrates how the the unit came together.
NOTE: If the image below does not animate automatically try loading it separately by clicking on it.