Effective Pratices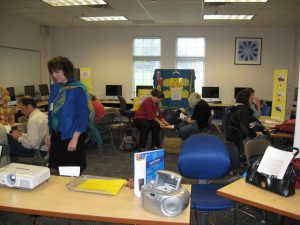 Each year, a wonderful collection of educators–teachers, administrators, education technicians, college professors, and future teachers–gather at the University of Maine's Hutchinson Center in Belfast for the  Effective Practices Conference, hosted by the Maine Writing Project and the Southern Maine Writing Project. This special day of "teachers teaching teachers" features new teacher-consultants of Maine's two National Writing Project sites.
Enjoy multiple breakout sessions for elementary, middle, and high school educators.
Renew friendships, network, and meet new colleagues.
Learn innovative strategies for reading, writing, and technology use.