Reading Recovery in Maine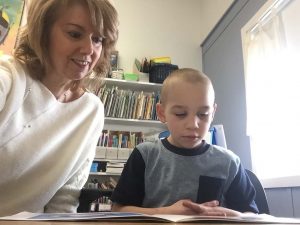 Under the leadership of Mary Rosser, Reading Recovery University Training Center Director and Coordinator of Literacy Professional Development Programs, the University of Maine serves as a Training Center for Maine and provides initial and ongoing professional development for teacher leaders from around the state.
Currently the UTC (University Training Center) supports 10 teacher leaders who work in nine regional sites serving over 100 schools. Teacher leaders provide training and ongoing professional development for Reading Recovery® teachers, Special Education and ELL teachers in Literacy LessonsTM, classroom teachers in Literacy Processing intervention, and intervention teachers for small groups in primary through high school levels. Reading Recovery® teachers and other interventionists support more than 5,000 students each year.
Download our current brochures: