Summer 2021
---
The Maine Autism Institute for Education and Research (MAIER) is a partnership between the University of Maine College of Education and Human Development and the Maine Department of Education.
MAIER is dedicated to building state-wide capacity to improve outcomes for individuals with autism spectrum disorder (ASD).
Leadership
Training
Professional Development
Technical Assistance
Consultation
Research
---
Professional Development Opportunities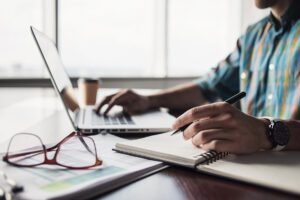 MAIER's 2020-21 PD sessions and archived workshops are still available for viewing and contact hours! Visit the MAIER PD webpage for listings of all the available workshops, webinars and training modules.
---
Upcoming Events
Maine Early Childhood Education Conference 2021
Cross Center, Bangor. 
October 22nd & 23rd
Join early childhood professionals from around the state for this two-day conference featuring sessions focused on best practices in early childhood education including: early learning, social and emotional skills, leadership, equity and diversity, policy, meeting the needs of diverse learners, and more! For more information, visit the ECE Conference 2021 webpage.
---

Order your copy of the Maine Parent Guide to Autism Spectrum Disorders
The Maine Parent Guide to Autism Spectrum Disorders (2nd ed.) is available free to parents and caregivers. To learn more about the guide and to order your own copy, click here. 
---
Contact Us
Maine Autism Institute for Education and Research
5766 Shibles Hall Orono, ME 04469
Tel: 207.581.2352 Fax: 207.581.2428 
maineautisminstitute@maine.edu
---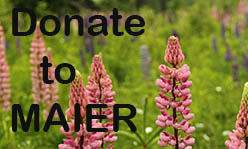 Help support the work of MAIER, including our outreach to Maine families through our educational and social events. It's easy using our online donation page.
---

The Maine Department of Education provides significant support and funding for the activities and outreach of the Maine Autism Institute for Education and Research.
Greetings from the Maine Autism Institute for Education and Research,
As summer 2021 draws to a close and we turn our attention to the new academic year, it seems much has changed, yet many challenges still lay ahead. While our lives, schools, and workplaces may be safer than they were a year ago thanks to the availability of vaccines and safety measures, we are still confronted with the need and desire to keep our community safe during the continued pandemic.
Much of our work here at MAIER is founded on our face-to- face trainings and workshops for educators and professionals and our interactions with families and caregivers at community events and MAIER family outings. We miss these conversations and interactions that keep us grounded in our mission as we continue to offer and develop new ways to meet those objectives. While we had hopes we would enter this new academic year by again offering on-site professional trainings and family educational and recreational events, at this time we will continue our offerings virtual and online only. We will keep you posted of any changes as they occur. Meanwhile, we offer this end of summer issue of Pathways, with our latest news and information to keep you abreast of our work and resources that continue to be available from MAIER.  
You can help us by sharing this newsletter with others interested in MAIER's work or offerings. Please do not hesitate to reach out to us if we can be of assistance. Contact us by email or phone (207-581-2352)
Best wishes for the upcoming fall season,
Deborah L. Rooks-Ellis, Ph.D., Director, Maine Autism Institute for Education and Research
Donna Doherty, MAIER Family Partnership Director   
---
Autism Research: An Introduction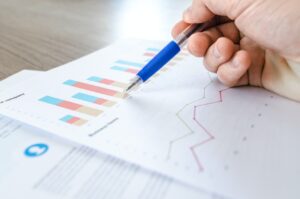 It is not that long ago when there was very little understanding about autism and even less was known about the effectiveness of treatments and interventions. Here at the Maine Autism Institute for Education and Research (MAIER), we support evidence-based practices and research supported information in serving individuals and families impacted by autism and the professionals who serve them. In this article, we will provide an overview of the importance of autism research to further our understanding of autism, the types of research you may encounter, and the impact of research findings on individuals and families. In addition, we offer suggestions as to how you can evaluate autism information and research, and offer resources for further reading if desired. Read "Autism Research: An Introduction" here.
---
News and Announcements

MAIER Receives Grant to Support Peer Education in Rural Schools
The Maine Autism Institute for Education and Research (MAIER) has received a $4,854 grant from the Organization for Autism Research to support a peer education project that aims to increase autism acceptance among students in grades K-8. Sarah Howorth, assistant professor of special education and coordinator of the graduate program in special education, says the grant will allow MAIER to distribute autism awareness and education kits to 12 rural school districts in Maine, beginning in September 2021. Materials and resources for educators and families will also be posted to MAIER's website.
---
"Autos for Autism" Fundraiser Supports MAIER Family Partnership
Throughout Autism Awareness and Acceptance month this past April, the Mid-Coast Business Development Group (Mid-Coast BDG), a group of automotive service and repair shops in Midcoast Maine, and many Maine NAPA stores joined together to support the work of MAIER and to help raise autism awareness and acceptance in their communities through an "Autos for Autism" fundraiser. Thanks to the enthusiasm and determination of Meg Lewis, VP of the Mid-Coast Business Development Group, the "Autos for Autism 2021" fundraiser raised over $3600! Our sincere thanks go out to the Mid-Coast BDG and NAPA dealers who participated in this fundraiser and to their many customers who generously donated to help support MAIER's outreach to Maine families affected by autism. [Read full story here.]
---
Ongoing Professional Development Opportunities
Here at MAIER we have been overwhelmed by the dedication of all those who participated in our 2020-21 professional development opportunities this year. While we adapted our PD offerings to an online modality to meet the current safety requirements, educators, professionals, and para-professionals from across the state (and in some cases, across the U.S. and outside the U.S.) took advantage of our webinars and online training modules in unprecedented numbers. We are pleased to have engaged with so many of you through our online trainings.
While we continue to plan our new offerings for the upcoming year, we will continue to offer our 2020-21 PD through this fall, along with many of our archived workshops from previous years. If you missed any of these sessions, or want to refresh your memory for the upcoming year, check out our MAIER PD webpage for listings of all the available workshops, webinars and training modules. Sessions are free for viewing and confer education contact hours upon completion. Visit MAIER's PD webpage today!
---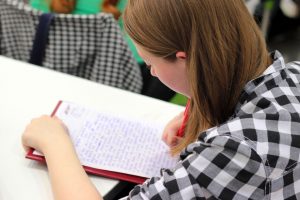 Think College Offers Resources for Families and Education Professionals
Are you or your family member on the autism spectrum considering college or currently pursuing college life? Are you an educator supporting students in this endeavor? Or a faculty member with a student with autism or other intellectual disabilities (IDD) in your classroom? If you are looking for information, support, training, or resources to guide you in this transition or in using best practices to support college students with IDD, then you should consider checking out Think College.     [Read full article here]
---
Invitation to participate in PEERS® research study
Drs. Sarah Howorth and Libby Stone-Sterling are currently recruiting teens and young adults for participation in a research study to investigate the delivery of the PEERS® interpersonal skills curriculum via Zoom. Eligible participants will be Vocational Rehab clients who are between the ages of 14- 24 years, have an ASD diagnosis as part of their educational record, and are interested in improving their interpersonal skills. Adult participants will have the consent of a guardian or caregiver to participate in the study. For full information about participating, including contact information if you are interested in participating, visit PEERS 2021 Research Study invitation here.
Family Focus
Healthy Lifestyles Toolkit now available online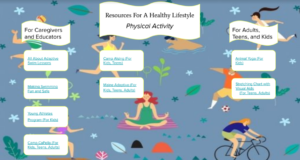 The Maine Autism Institute for Education and Research is excited to announce the addition of a new online resource to support individuals and families impacted by autism in developing new healthy habits for a healthy life. The Healthy Lifestyle Toolkit, developed by Sara Hunt, a recent UMaine graduate in Child Development & Family Relations, explores a myriad of resources especially suited for parents, caregivers, educators, kids, teens, and adults! Within this online toolkit, you will find direct links to social stories, strategies, training videos, and more pertaining to physical activity, nutrition, sleep, hygiene, and social/emotional wellness.    View and/or download the Healthy Lifestyle Toolkit here!
---
New Parent Packet available from MAIER
While we wait for the resumption of in-person family events, conferences, and workshops, MAIER has developed a new Parent Packet to help bridge that gap and assure you know about all the great resources available from MAIER. MAIER's Parent Packet includes copies of our print resources such as our ASD Fact sheet (good for sharing with family and friends) our Fire Safety handout and Adaptive Sports and Recreation handout, and our new Getting Started with Alternative and Augmentative Communication brochure. We also include up-to-date listings of all the MAIER developed resources available online including educational videos, webinars, and toolkits. If you have not received the Maine Parent Guide to Autism Spectrum Disorders booklets yet, we can include this in your packet when requested.
We are sending our Parent Packets to individuals, parents, and caregivers upon request, and will begin mailing packets later in September.  Sign up for a MAIER Parent Packet using our easy online form  or contact Donna at MAIER: donna.doherty@maine.edu or call 207-581-2352.
---
MAIER's Family Resource Center
If you have not visited MAIER's Family Resource Center recently, then you may not know that we have re-organized our webpage to highlight MAIER-developed resources and to provide easy access to state and national resources and information to support family life and development. Here is just a sample of the valuable resources listed in our "Family Life and Developmental Resources" section of the MAIER Resource Center.
Peer Relationships "Introducing your child to others"  Video: This 16 minute video presents a discussion with two parents who have developed positive ways to tell their child's peers about the unique characteristics of the child with autism while emphasizing their child's commonalities with their peers. This video was developed by the Ohio Center for Autism and Low Incidence (OCALI).
Growing Up Together Booklets: These booklets were developed by the Autism Society of America and Indiana Resource Center for Autism (IRCA) to help classmates of a student with an ASD learn about autism. Developed to provide information in a respectful manner and to do so without stigmatizing the student on the autism spectrum. 
Growing Up Together Booklet for Elementary School Children 
Growing Up Together: Teens with Autism
Check out our Family Resource Center online to learn more about all the resources available for families from MAIER.              
---