Courage and Success for MAIER Families at the MaineBound Adventure Center
Saturday, October 26th, was a special day inside the MaineBound Adventure Center at the University of Maine as MAIER Family Partnership (MPF) families gathered to test their courage on the indoor climbing walls. With the support of specially trained staff and volunteers from MaineBound and the Adaptive Outdoor Education Center (AOEC), and the encouragement of UMaine Student MEA volunteers, participants from 4 to 27 years old used their strength and determination to make their way upwards. While some participants came ready and excited to don the climbing harness and begin climbing, others needed to overcome their fears and face this new challenge. Despite some early trepidation, we are happy to report lots of smiles and successes!
Embracing the fall theme, UM student volunteers engaged with the youngsters between climbs, introducing new fidget toys, guiding them as they transformed pumpkins into jack-o-lanterns, and sharing snacks. This fun-filled afternoon was co-hosted by the MAIER FP, AOEC, and MaineBound Adventure Center to offer families that include a child or adult on the autism spectrum some family fun and recreation, and to introduce them to the AOEC Horizons Climbing program at MaineBound.
We offer our thanks to all the families that joined us on this beautiful fall day, Noah and his team at MaineBound, Kayla and Brina of the AOEC, and all the cheerful and encouraging volunteers for this event.  We could not so this without you! Special thanks to Jarod and his crew from the UMaine Student MEA, Maija, Ethan, Dakota, & Caitlin; you are a great team!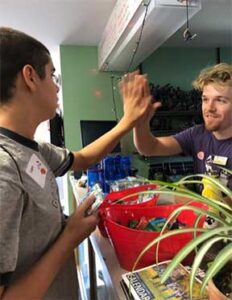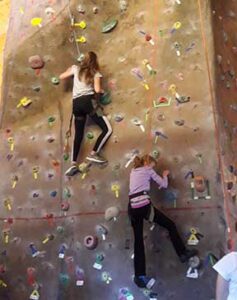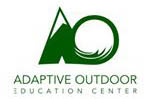 The Horizons Climbing program offers adaptive climbing throughout the academic year on designated days and times. The next offering will take place on December 11th, from 4pm-6:30pm. Registration is required, so visit the AOEC website for more information about participating.  Questions? Contact Kayla at the AOEC: infoaoec@gmail.com
To learn more about upcoming MAIER FP and community autism events, visit MAIER's Community Calendar and sign up to be on our mailing list by contacting Donna at MAIER: donna.doherty@maine.edu or call 207-581-2468.