MAIER Early Start Maine Program Receives National Recognition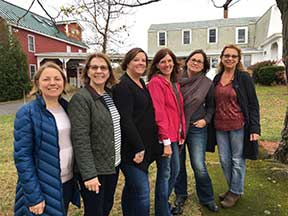 The University of Maine Autism Institute for Education and Research is pleased to announce that the American Council for Rural Special Education (ACRES) 2018 Exemplary Program Award in the Infant and Early Childhood Intervention category was awarded to our Early Start Maine program!
Early Start Maine is designed to support young children with autism, 12 months to 36 months, and their families. Our team works statewide with Maine Child Development Services and partner agencies, including Woodfords and UCP, to provide this naturalistic developmental behavioral intervention to families. To learn more about Early Start Maine, visit our webpage.
We are thrilled with this award as it recognizes both the dedication of our providers and families and the importance of early intervention! Thank you to our team, our providers, the children & families we work with, and ACRES!
FMI about  ACRES, visit their website:   https://www.acres-sped.org