Student Teaching Abroad
This unique UMaine program will give education students the opportunity to learn about teaching in an international context and allow students to practice their teaching skills. During the program, students enroll for student teaching credits at UMaine and complete the second half of their student teaching placement abroad for a period of 7 weeks.
Majors
Undergraduate: Elementary Education, Secondary Education, Art Education and Kinesiology (Coaching track)
Graduate students in Teaching programs
If you are not one of these majors, please have a look at UMaine's Abroad Office page.
---
Video Presentation
Watch the narrated video presentation "Student Teaching Abroad"  (recorded 2-28-19) to learn all the details of the program and destination options.
---
Direct UMaine Student Teaching Placement
Taiwan
UMaine offers a  brand new student teaching option directly with a school in Taiwan. Discover a fascinating part of Eastern Asia by student teaching in Taiwan. Taiwan is a wonderful country to explore its ancient mountainous temples and urban landscapes, meet friendly people, and learn more about traditional Chinese culture. Taiwan's very advanced and affordable public transportation system allows you to go anywhere around the country. Taiwan is one of the safest countries in the world and has a high standard of living. Watch the Lonely Planet Introducing Taiwan video.
Kaohsiung City
Kaohsiung city is the third largest city in Taiwan with 2.5 million inhabitants. The subtropical city has sunny and humid summers and mild winters. Boasting one of the world's largest container ports, Kaohsiung is southern Taiwan's economic, political and industrial center.  Having been relatively recently developed, its streets are wide and well-organized, making transportation within the city rather easy. Night markets, monkey mountain and the numerous temples around Lotus Lake are some of the city's most visited sites.
Kaohsiung American School
Check out our flyer to learn more of the program details.
Kaohsiung American School (KAS) is a private, non-profit, co-educational Pre K – 12 institution offering an American, college preparatory program leading to a US high school diploma and the opportunity for an International Baccalaureate Diploma. Kaohsiung American School was established in 1989 as an elementary school serving the needs of local and expatriate families with children. KAS students come from over 30 different nationalities. There are approximately 800 students from Pr-K to 12 grade. Explore KAS website. 
NEW in Fall 2019 – Czech Republic
The Czech Republic is located right in the middle of Europe and has suffered the least effects of being an ex-Soviet country. It is full of medieval history (when it was known as "Bohemia") and its capital city of Prague is right on par with Paris and Rome as a desirable, destination city, but with the benefit of being twice as affordable.
Prague
We're excited to add the beautiful city of Prague in the Czech Republic to our new group of UMaine programs for student teaching abroad. 
Known as the "Golden City of 100 Spires", Prague will take your breath away with it's Gothic and Georgian buildings, easy-to-navigate streets and public transportation, and access to many countries from its central location in Europe. Despite being a city, Prague is very affordable. There is so much happening in this destination with 280 museums, a wide variety of restaurants, and a multitude of festivals. Get a taste of Prague in this introductory video by Lonely Planet.
American Academy in Prague (AAP)
Founded in September 2017, the AAP is a small, but comprehensive middle school and high school for students in grades 6 to 12 based on American and Canadian education systems. They believe in having a limited number of students, ensuring small classrooms and an individual approach. All classes are taught in English, and thematic learning projects involving each age group are a regular part of each year. As the newest international school in Prague, AAP is dynamic and flexible and would be good for student teachers who are adaptable, creative, and interested in being a part of the exciting beginnings of this school. It occupies one floor of a large building in the neighborhood of "Prague 4", just outside the center of town. It is quite common in Prague for organizations and schools to share buildings in this way and to each have a floor to operate on. Here's their website.
Check out the budget for student-teaching in Prague.
NEW in Fall 2019 – Bulgaria
One of the most underrated and undiscovered countries in Europe, Bulgaria is not only affordable but warm with a Mediterranean climate, close to the Black and Mediterranean Seas, and full of great sights, sounds, and food. Most of Bulgaria is green and mountainous, while it's Black Sea coast can boast golden, palm beaches and ancient, Roman ruins. The low cost of living means that your dollar can go far here, and the easily-accessible buses, trains, and metro mean that Greece, Turkey, Romania, and Croatia are just a few hours away.
Sofia
The city of Sofia has a larger population than the entire state of Maine at over 1.2 million people. Public transportation is widely available within the city via bus, metro, and taxi.  While relatively undiscovered by US tourists, Sofia is a destination for many Europeans. The city center is full of amazing historical buildings, parks, restaurants, and shops and has a warm climate. Don't be surprised to see palm trees! The food is influenced by Bulgaria's ethnic diversity, combining Greek, middle-eastern, central and eastern European flavors. It is common that many buildings have a rough-looking exterior but have a much newer and nicer interior. Bulgarians in Sofia are more likely to speak English than their rural counterparts (especially if they are young) and restaurant menus tend to have both Bulgarian and English represented. See this video for an intro to Sofia.
The American College of Sofia (ACS)
An American-style private high school with a long, well-established history, students come from all around Bulgaria and other nearby countries to study here. Admission to the school is competitive and requires potential students to demonstrate high academic achievement and pass English proficiency exams in order to attend, as all coursework is in English. Classrooms are small and kept to about 20 students (the class of 2019 has 161 students). Grade levels are from 8th to 12th grade, with 8th grade consisting of an intensive English foundational program to prepare for their English-only coursework. ACS has a sizeable campus with lots of green space and buildings from the early 20th century.  They can also boast fantastic science lab facilities, a beautiful library, and a great menu at their cafeteria (catered by Lufthansa!). This school is ideal for a student teacher who thrives on adventure, has independence, and is eager to challenge hard-working students. Have a look at the ACS website.
Check out the budget for student-teaching in Sofia.
---
API Study Abroad Placements
The following placements are arranged by UMaine through Academic Programs International (API), a study abroad organization. Students are enrolled in the UMaine curriculum as usual, and API arranges the school placement, housing and other logistics and support services. Cultural activities are also provided through the placement.
Argentina
Argentina's pleasures – stunning natural wonders, an elegant capital with a European-flavored sophistication, and a
passionate culture – are as tempting as ever.   Founded in the 1500s by Spanish conquistadores, Buenos Aires has evolved into a thriving, cosmopolitan city with more than 6 million inhabitants within the city limits and another 6 million in the surrounding areas. Known for its vibrant nightlife, Buenos Aires offers a dazzling array of learning opportunities, cultural events and social attractions. All placements in Buenos Aires will be in schools where the language of instruction is English. No previous knowledge of Spanish language is required.
Australia
There's more to Australia than the beautiful beaches and great weather – a student teaching placement in Australia will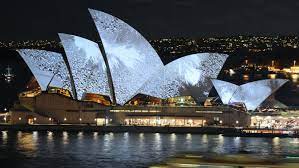 allow you to see beyond the common aspects of Australia and discover why the country has built a strong reputation forbeing a leader in the sciences, a partner to Asia, and an innovator in the arts. The public schools where student teachers are placed are in urban areas with a very diverse student population. Internship placements are available in Adelaide, Brisbane, Melbourne, Newcastle and Sydney.
Chile
Chile is South America's safest and most thriving country that hosts a large, educated middle class population. Chile is home to over 16 million inhabitants. It is known for its stunning natural scenery, whether it is the mountains of Patagonia

or the beach resort areas along the South Pacific Ocean. Since Chile is 2880 miles long, it hosts a wide range of climates including northern deserts, Mediterranean-like climate in the middle, and an oceanic climate of alpine tundra and glaciers in the south. Its wealth of outdoor attractions makes it a great destination for the adventurous student looking for a unique Spanish-speaking destination. All placements in Santiago will be in schools where the language of instruction is English. No previous knowledge of Spanish language is required.
Ireland
It is said that Ireland, once visited, is never forgotten. Many come to Ireland with high expectations of its romantic scenery, a blend of the raw and rugged with mist-covered verdancy, and seldom return home disillusioned. As the capital of the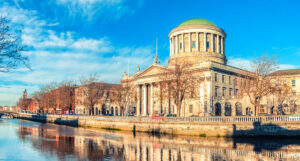 Republic of Ireland, Dublin is one of the liveliest cities in Europe. With one of the youngest populations comprising people from many different parts of Europe and the globe, the city has a full and varied cultural and intellectual life, which brings together the best of traditional Ireland and of modern Europe. Dublin is particularly fortunate to have many theaters, museums and galleries throughout the city.
New Zealand
Natural beauty and a strong innovative economy mean that New Zealand has always been an attractive destination for
people looking for work experience abroad.  The scenery sets it apart from the rest of the world, while the people have a reputation for friendliness, strength, and independence. There is abundant beauty and diversity in landscape, lifestyle, and culture. New Zealand's capital city of Wellington has a world-class film industry (home of the Lord of the Rings trilogy). Placements are available in Auckland, Christchurch and Wellington.
Spain
This Mediterranean country stretches from the snowy mountains of the north to the famous beaches of the south, it's one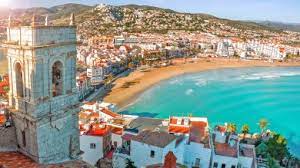 of the world's most diverse nations and also a good spot for history buffs. Placements are available in Barcelona and Sevilla. Barcelona is a very cosmopolitan city that combines the latest trends with the most typical Spanish traditions. Barcelona offers museums, cinemas, restaurants, clubs, bars, the beach and the mountains, and people from all over the world. Seville, capital of Andalusia and Spain's 4th largest city, is located between the Sierra Morena mountains and the Atlantic Ocean. Enjoying culture from the Romans, Visigoths, Muslims, Jews and Christians throughout the ages, and serving as the focal point of the Spanish Renaissance, Seville is rich in history and tradition. All placements will be in schools where the language of instruction is English. No previous knowledge of Spanish language is required.
---
Dates
Some locations may have different dates based on the local academic calendar. Students participating in student teaching abroad in the spring semester may miss UMaine Commencement.
Approximate dates:
Fall placements – late October through mid December
Spring placements – mid March through early May
---
Budget
Students pay tuition to UMaine for 15 credit hours (6-9 at the graduate level), and a program fee to the study abroad provider (API)  which includes placement into a student teaching experience, accommodation, health insurance, airport pick up and 24/7 emergency in-country support. Students must budget for meals, airfare, and personal expenses as outlined below.
Direct UMaine Student Teaching Placements Budgets
Two scholarships of $1,500 each are available to the first two applicants for the Taiwan student teaching.
| | | | |
| --- | --- | --- | --- |
|  Budget Item |    Taiwan   |  Czech Republic  |   Bulgaria   |
|  UMaine Tuition & Fees (15 credits) | UM cost | UM cost | UM cost |
| Housing | $3,000 | $2,000 | $1,500 |
|  Meals | $1,000 | $800 | $600 |
|  Airfare | $1,500 | $1,000 | $1,000 |
|  Visa | $200 | $0 | $0 |
|  Miscellaneous | $1,000 | $1,000 | $800 |
API (Academics Programs International) Study Abroad Placements Budgets
| | | | | | | |
| --- | --- | --- | --- | --- | --- | --- |
|  Budget Item |   Argentina  |  Australia  | Chile | Ireland  |  New Zealand  | Spain  |
|  UMaine Tuition & Fees (15 credits) | UM cost | UM cost |  UM cost | UM cost | UM cost | UM cost |
| Provider Program Fee (8 weeks) | $4,900 | $6,150 | $5,080 | $5,975 | $6,150 | $5,415 |
| Provider Program Fee (9-10 weeks) | – | $6,750 | – | $7,650 | $6,750 | – |
|  Meals | $100+/wk |  $150+/wk | $100+/wk | $150+/wk |  $150+/wk |  $100+/wk |
|  Airfare | $1,500+ |  $1,900+ |  $1,500+ | $800+ |   $1,900+ |  $1,000+ |
|  Visa | $0 |  $365 | $160 | $0 |  $40 |  $0 |
|  Miscellaneous | $100+/wk |  $100+/wk |  $100+/wk | $100+/wk |   $100+/wk |   $100+/wk |
---
Other Information for Student Teaching Placements
Financial Aid
All UMaine financial aid applies to this program. Students may be able to apply for additional loans.
Housing
For UMaine placements, students are expected to find their own housing with some help from the Study Abroad Advisor. The cost of housing is estimated in the budget links for each program and varies considerably depending on location and the preferences of the student.
Housing with API programs is provided for each participant and the cost of housing and utilities is included in the program fee.
Arrival and Pick-up Service
UMaine students who are placed with API will be picked up at the airport and transported to their local housing. Arrangements are made once the student books airfare. The cost of the pick-up service is included in the program fee.
Placements in Sofia, Prague, and Taiwan may or may not offer to pick up student teachers at the airport. Students should have a plan to find their accommodation and school without a pick-up service if needed. The Study Abroad Advisor can help students with logistics.
International insurance
UMaine students will be provided with an international medical and accident insurance for the duration of the student teaching abroad placement. For UMaine placements, the insurance is provided by UMaine as part of the tuition cost for the student.  For API placements, the cost of the insurance is included in the program fee.
Language Questions
All UMaine students participating in student teaching abroad will be placed in English speaking schools. In each school the language of instruction is English and all teachers and students speak English. Students considering non-English speaking countries will have to learn quickly a few key phrases to navigate the city and transportation system. Former participants have shared that their colleagues in the school have been very helpful in providing offering guidance and advice when the UMaine student first arrived in the location.
Contact
Interested students should contact  Erin Straine, the Director of Academic and Student Services.
Student voices
Australia had always been a dream destination of mine since I was little. When given the opportunity to student teach, live, and travel here, I took it immediately. Going abroad taught me so many things I would have never learned staying at home. I got to live a block away from the beach, in a beautiful house with 12 other students my age. I arranged my schedule so that I did my work during the week and had the weekends to travel. I had the opportunity to parasail in dolphin inhabited water, travel to the beautiful 12 Apostles Rocks, and was even lucky enough to score a seat to a show in the world famous, Sydney Opera House. I will never be able to find enough words to explain how amazing of an experience this was. Traveling abroad was the best decision I have ever made and will forever leave a lasting impression in my life. If you have even the slightest interest in going abroad, I promise you will only regret not going.
~ Chelsea Majsak, Newcastle, Australia
The school that I am working at is very welcoming and helpful. They treat me as one of the staff here, and it does help that they all speak English… Since I do not look like I'm from China, some people will come up to me and try to be of assistance if I look puzzled standing at an intersection. This has surprised me. Read the full blog from China: Patrick Mullarkey's blog from Shanghai, China
~Patrick Mullarkey, Shanghai, China
This internship is one of a kind. For me the past 10 weeks have been a career building experience in which I have found self discovery both professionally as a future educator and personally.
~Ellin Hale, Newcastle, Australia