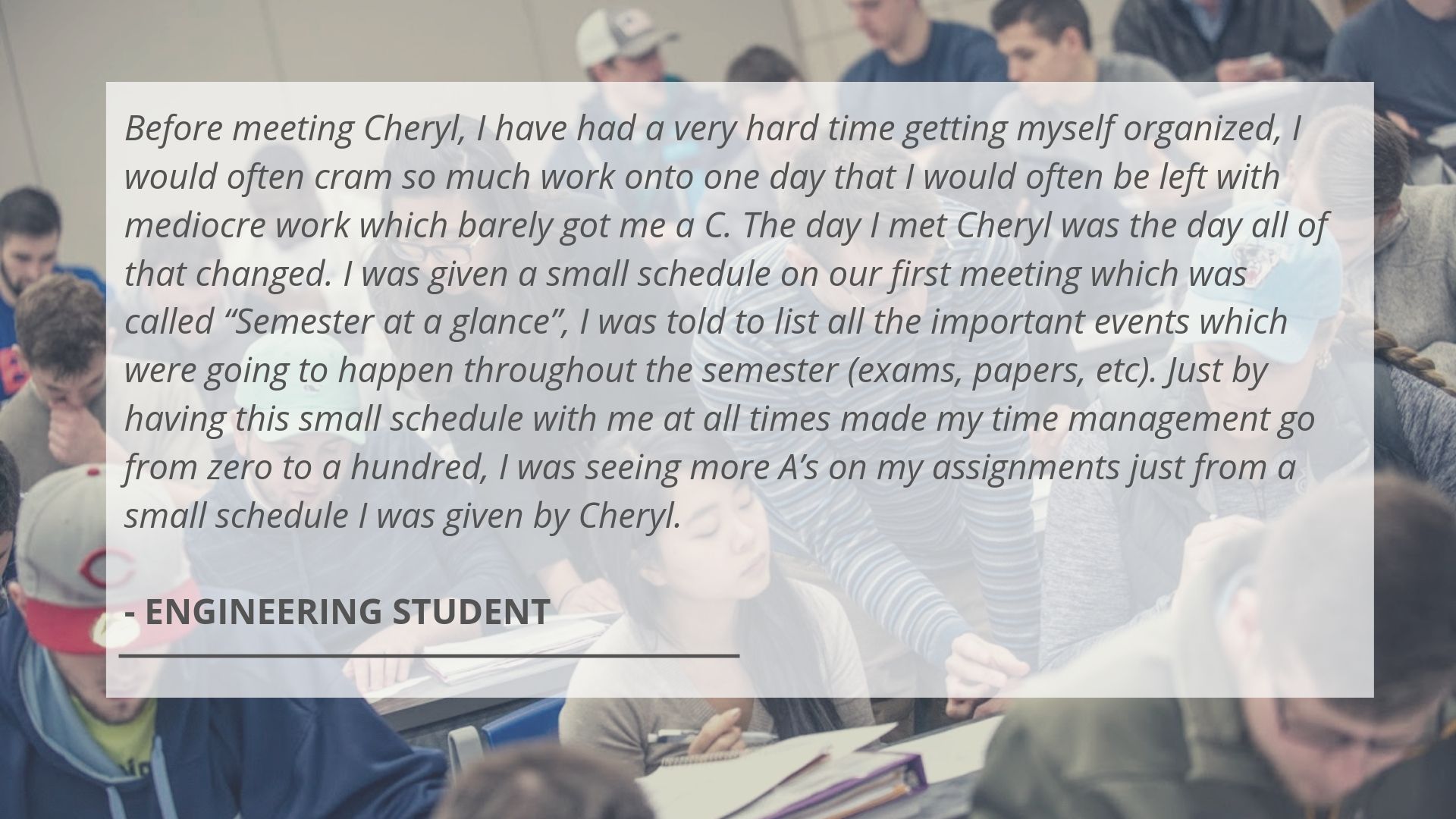 The International Success Program (ISP) is a program created to assist international students boost academic performance. Students work with the ISP Coach to help identify barriers to academic success. The ISP Coach will assist students with understanding these barriers and providing them tools to overcome these barriers to their academic success.
The ISP is for first-year international students and transfer students who are required to participate in this academic retention program.
Workshops
The ISP coach will deliver a series of workshops each semester on the following topics: time management, study skills, tutor service, writing and Writing Center, Academic honesty, etc. After the first five weeks, the coach will hold a quiet study hour at the same time where students can drop in and get advice.
Coach – Dr. Cheryl Robertson, Ed. D.

Cheryl Robertson has played a role in students' academic lives for almost 30 years: as an elementary and high school teacher; to a Lecturer in both graduate and undergraduate Education courses at the University of Maine; to working with students in Intensive English Institute courses.  As the Student Success Coach for the International Success Program (ISP), Cheryl brings her experience as a teacher, as a mother, and a huge supporter of student success. Always positive, she continues to enjoy working with students of all ages, cultures and levels.
Book an Appointment Today!
Call OIP: 581.3437