Welcome to the UMaine IEEE Student Branch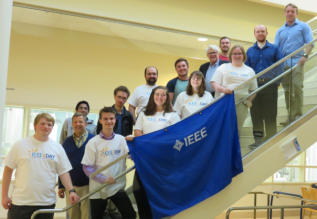 2016 IEEE Day Participants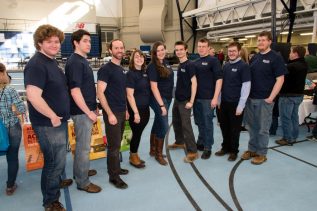 Volunteering at the Engineering Expo!
Having some fun on IEEE Day 2017
The University of Maine IEEE Student Branch is a student run organization dedicated to serving the electrical engineering, electronics engineering, and technology community of UMaine. As a student branch we are associated with the International Organization IEEE and thus the IEEE Code of Conduct. Our group gathers for professional development and networking opportunities as well as running the IEEE Coffee Shop, enjoying movies, attending the Regional conference and volunteering together.