Welcome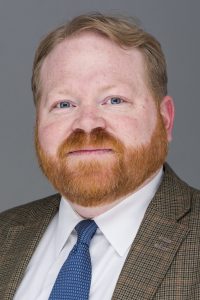 The Grant Development Office (GDO) is the unit within the Office of the Vice President and Dean of the Graduate School (OVPRDGS) that provides proposal development support for large grant applications; high profile programs with system wide and statewide impact; signature areas of excellence; proposal resubmissions; and early career faculty grant writing support. Services to faculty and researchers include grant writing assistance, review and critique of proposal narratives, funding opportunity searches and alerts, and project management and facilitation of inter-institution proposal writing teams.  Our team also conducts a variety of grant writing workshops and grant writing groups that target specific agencies and funding opportunities.  The GDO works in close collaboration with the Office of Research Administration (ORA), the Office of Research Compliance, Maine EPSCoR, and the Office of Innovation and Economic Development (OIED).
The office was established in the Summer of 2014 and has grown from a staff of one to a staff of six.  Since its founding, the GDO has had a direct hand in securing $24,344,279 in external funding and has conducted 41 separate grant writing offerings to 784 faculty, staff, graduate and undergraduate students.  The in-house expertise that resides in our staff includes:  NSF, NIH, USDA, DoD, DOE, NASA, US Department of Education, EDA, NOAA, SBIR/STTR, Private Foundations, and State of Maine funding. 
The GDO aims to enhance grant-seeking activities and facilitate internal and external collaborations to promote a culture of research excellence and extramural funding success.  We are a resource to faculty and researchers at UMaine and across the UMS who wish to increase their success in grantsmanship.  The GDO also oversees the management and administration of internal grant program and assists researchers with making connections to internal and external collaborators.
I encourage you to reach out to our office or make an appointment to visit us in Stodder Hall (The Graduate School Building) to learn more about the services that we offer to the research community. We look forward to working with you to foster your proposal writing success.
Sincerely,
Jason C. Charland
Director of Grant Development
Mission Statement
The mission of the Grant Development Office is to enhance grant seeking activities and facilitate grant collaborations across units and around the state in order to promote a culture of research excellence.