Using Peer Instruction and Clickers to Promote Student Learning
February 13, 2018 @ 9:00 am

-

10:30 am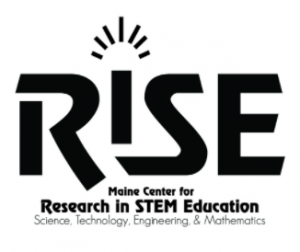 Facilitators: MacKenzie Stetzer and Erin Vinson
Partners from the Maine Center for Research in STEM Education (RiSE Center) will present an interactive workshop focused on evidence-based strategies for using student response devices (e.g., clickers, TopHat, Plickers, colored cards) in the classroom.  Specifically, this workshop will cover the use of Peer Instruction, a proven method of increasing learning, in addition to designing effective questions, and successfully building questions into your class session
MacKenzie R. Stetzer is an Assistant Professor in the Department of Physics and Astronomy and RiSE Center faculty member who has been involved in the development of research-based instructional materials in physics and physical science since 2001.  He also has extensive experience in the preparation and professional development of K-12 teachers, undergraduate Learning Assistants, graduate Teaching Assistants, and university instructors.
Erin Vinson is the Campus Programs Coordinator at the RiSE Center and has been involved with discipline-based education research at the University of Maine since 2014, at both the RiSE Center and the School of Biology and Ecology.  Erin works closely with both UMaine faculty and undergraduate Maine Learning Assistants to improve undergraduate STEM education for all.
Please note, this workshop will not address technical questions about using clickers. If you have technical questions about using clickers, or integrating your clickers with your class roster in Blackboard, CITL faculty support staff can help. Drop-in anytime between 8-4:30, call 207.581.3333, or email CITL@maine.edu.
Tuesday February 13th
9:00-10:30 am
102 Fernald Hall
Related Events