Maine Center for Research in STEM Education (RiSE Center) Colloquium – Research in Physics Education Showcase
February 12, 2018 @ 3:00 pm

-

4:00 pm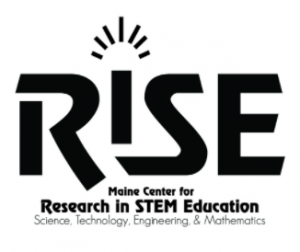 Physics Education Research showcase
Maine Center for Research in STEM Education (RiSE Center) University of Maine, Orono, Maine
Monday, February 12th, 3:00-4:00 PM
Refreshments will be served!
Bennett Hall Room 140
Caleb Speirs
Probing Student Reasoning Skills in Introductory Physics: New Methodologies
For more than 30 years, physics education research has transformed the way introductory physics is taught at the university level. Research-based and research-validated materials guide students through qualitative, inferential reasoning chains to support the construction and application of conceptual physics knowledge. While these materials have been shown to increase conceptual understanding, their effect on reasoning skills is unexamined. As part of a multi-institutional effort, we have been developing tasks that probe students' skills in generating, following, and evaluating inferential chains of reasoning. This talk will focus on one of these tasks and highlight its affordances in probing student reasoning skills.
Kevin L. Van De Bogart
The Role of Metacognition in Troubleshooting: An Example From Electronics
Developing students' ability to troubleshoot is an important learning outcome for many undergraduate laboratory courses, especially electronics courses. In the literature, metacognition has been identified as an important feature of troubleshooting. However, that work has focused primarily on individual students' metacognitive processes or troubleshooting abilities. In contrast, electronics courses often require students to work in pairs, and hence students' in-class experiences likely have significant social dimensions that are not well understood.  To that end, we used an existing framework for socially mediated metacognition to analyze audiovisual data from think-aloud activities in which pairs of students attempted to diagnose and repair a malfunctioning electric circuit.  Reciprocated metacognitive dialogue arose when students were collectively strategizing about which measurements to perform, or reaching a shared understanding of the circuit's behavior.  In this talk, we present an illustrative analysis of a short episode from one interview.