Building Clicker Questions that Work to Improve Student Engagement and Learning
April 4 @ 2:00 pm

-

4:00 pm
This workshop will focus on helping you write questions that are successful in engaging your students, while also providing insight into student thinking, and informing your teaching. Partners from the Maine Center for Research in STEM Education (RiSE Center) and CITL staff will share ideas of how to maximize the information gained using any classroom polling approaches.  (iClicker, TopHat, etc…).  You do not need to be using clickers to benefit from this workshop!  The workshop will provide a platform for discussing successful elements of effective clicker questions as well as time to practice writing your own clicker questions and to receive feedback from both peers and facilitators.  Please bring: 1) a conceptual difficulty from your class or discipline that you would like to address with a set of well-designed clicker questions, and/or 2) questions that you have used in the past and would like to improve.
This event has been postponed! Stay tuned for the rescheduled date.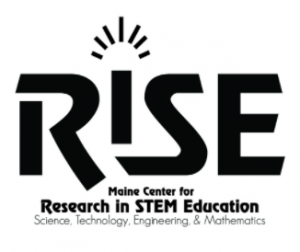 Workshop Facilitators
MacKenzie R. Stetzer is an Associate Professor in the Department of Physics and Astronomy and RiSE Center faculty member who has been involved in the development of research-based instructional materials in physics and physical science since 2001.  He also has extensive experience in the preparation and professional development of K-12 teachers, undergraduate Learning Assistants, graduate Teaching Assistants, and university instructors.
Erin Vinson is the Campus Programs Coordinator at the RiSE Center and has been involved with discipline-based education research at the University of Maine since 2014, at both the RiSE Center and the School of Biology and Ecology.  Erin works closely with both UMaine faculty and undergraduate Maine Learning Assistants to improve undergraduate STEM education for all.
Karen Pelletreau is the Manager of Workshops, Trainings, & Programs at the Center for Innovation in Teaching and Learning.
Related Events