Horticulture Graduate Faculty
Dr. Stephanie Burnett
Associate Professor of Horticulture
Degree: Ph.D. 2004, University of Georgia
Phone: 207.581.2937
Email: sburnett@maine.edu
Location: 104 Deering Hall
Professional Interests: Floriculture, Greenhouse Management
Teaching: PSE 110 Introduction to Horticulture and Green Design, PSE 215 Vegetable and Fruit Production (Course Coordinator), PSE 219 Herbaceous Landscape Plants, PSE 415 Greenhouse Management
Research: My research focuses on improving the efficiency and sustainability of greenhouse plant production. Since competition for available water resources will increase as the population increases, one research area focuses on improving irrigation efficiency. This may be done by determining the actual plant water needs and automating irrigation based on plant need. In addition, I am interested in developing production protocols for herbaceous perennials in commercial greenhouses and nurseries.
Dr. Renae Moran
Professor of Pomology
Degree: Ph.D. 1996, University of Arkansas
Phone: 207.933.2100
Email: rmoran@maine.edu
Location: Highmoor Farm 
Website:  Extension tree fruit site
Professional Interests: Tree fruit production and physiology
Research: 
Environmental and genotypic variation in cold hardiness of apple trees.
New plum varieties for a local market.
Optimizing storage of Honeycrisp and other apple varieties to improve fruit quality and prevent storage losses.
Dr. Bryan Peterson
Associate Professor of Environmental Horticulture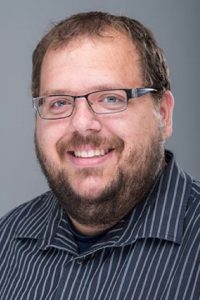 Degree: Ph.D. 2013, Iowa State University
Phone: 207.581.2918
Email: bryan.j.peterson@maine.edu
Location: 418 Deering Hall
Professional Interests: Ornamental horticulture; woody plant propagation, production, and evaluation; nursery management
Teaching: PSE 325 Turfgrass and Groundcover Management, PSE 410 Plant Propagation, PSE 430 Nursery Management
Research: The overall objective of my research is to identify, characterize, and further develop promising ornamental plants for New England landscapes, with a focus on the protection and responsible use of indigenous flora. I seek to characterize genetic diversity within high-priority taxa; to evaluate ecological and genetic security of natural genetic resources in relation to consequences of biological invasions and/or climate change; and to work toward the responsible selection, development, and release of new ornamental horticulture crops for New England's nursery and landscape industry.