Ecology and Environmental Sciences Graduate Faculty
Dr. M. Susan Erich
Professor of Soil Chemistry
Degree: Ph.D. 1984, Cornell University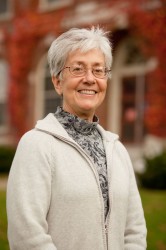 Phone: 207.581.2997
Email: erich@maine.edu
Location: 102 Deering Hall
Professional Interests: Plant-soil interactions, soil organic matter, nutrient availability from alternative fertilizer materials
Teaching: PSE 440 Environmental Soil Chemistry and Plant Nutrition
Research:  My applied research relates to the effects of soil amendments on soil chemical and physical properties.  More basic research investigates the chemistry and formation of soil organic matter, particularly soluble and extractable fractions.  I have investigated the effects of naturally derived organic ligands on the solubility of phosphorus in soils, as well as environmentally and agronomically appropriate soil testing for phosphorus.  I also serve as Director of the Maine Agricultural and Forest Experiment Station Analytical Laboratory and Soil Testing Service.
Dr. Eric Gallandt
Professor of Weed Ecology
Degree: Ph.D. 1994, University of Wisconsin
Phone: 207.581.2933
Email: gallandt@maine.edu
Location: 205 Roger Clapp Greenhouse
Website: Weed Ecology
Professional Interests: Sustainable agriculture, cropping systems, and weed ecology and management
Teaching: PSE 105 Principles of Sustainable Agriculture, PSE 203 Weed Biology and Identification, PSE 403 Weed Ecology
Research: My research program focuses on the dynamics and management of annual weeds in organic farming systems. Current research projects include evaluation and comparison of seed-, seedling-, and mulch-based management strategies in organic vegetables. We also continue to evaluate physical weed control, aiming to improve understanding of the sources of variability in cultivation-based seedling mortality. In a collaborative project with colleagues at the University of New Hampshire and University of Vermont, we are characterizing weed communities across northern New England to better understand likely responses to changing climate. Lastly, a new series of field experiments, motivated by questions from Maine farmers, is studying soil solarization as a weed management practice.
Dr. Jianjun (Jay) Hao
Assistant Professor of Plant Pathology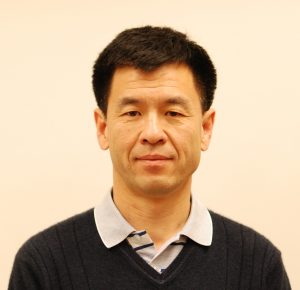 Degree: Ph.D. 2000, University of California-Davis
Phone: 207.581.2564
Email: jianjun.hao1@maine.edu
Location: 174 Hitchner Hall
Professional Interests: Epidemiology and management of potato diseases, soil microbial communities associated with soil and plant health, utilizing beneficial microorganisms to manage plant diseases
Teaching: PSE 457/557, Plant Pathology/Advanced Plant Pathology
Research: Epidemiology and management of potato diseases.Major diseases to be studied include bacterial ring rot (Clavibactermichiganensesubsp. sepedonicus), common scab (Streptomycesspp.), late blight (Phytophthora infestans), pink rot (Phytophthora erythroseptica), and powdery scab (Spongosporasubterraneaf. sp.subterranea). I am interested in studying soil microbial communities that are associated with soil health and plant health, utilizing beneficial microorganisms (or biological control agents) to manage plant diseases. Other approaches include chemical control and fungicide resistance, molecular tools to detect and quantify plant pathogens, varietal resistance, environmental factors that impact disease cycle and its management.
Dr. Pauline Kamath
Pauline L. Kamath
Assistant Professor of Animal Health
Degree:  Ph.D. 2011, University of California, Berkeley
Phone: 207.581.2935
Email: pauline.kamath@maine.edu
Location: 342 Hitchner Hall
Website: coming soon
Professional Interests: Disease ecology and evolution; wildlife conservation; genomics; population genetics; phylogenetics
Teaching: AVS 249 Laboratory and Companion Animal Science, AVS 477 Zoonoses and Animal Health
Research: My research focuses on understanding infectious disease transmission dynamics and host-pathogen adaptation in wildlife disease systems, particularly those involving an interface with domestic species. I specifically apply genetic/genomic and statistical approaches to address diverse research questions, including: (1) How do pathogens influence host genetic diversity? (2) What is the genetic basis for heterogeneity in host susceptibility? (3) Can disease transmission dynamics be quantified across hosts, space and time? (4) What are the eco-evolutionary drivers of disease transmission and spillover into new hosts, and can these factors be used to predict future spread? This work involves both field and laboratory components, and multidisciplinary analyses that integrate genetic information with ecological, immunological, and epidemiological data. Current wildlife disease systems include brucellosis in wildlife and livestock of the Greater Yellowstone Ecosystem, Mycoplasma ovipneumoniae in wild and domestic sheep and goats, anthrax in plains zebra of southern Africa, and avian pathogens in migrating and resident birds along the Palearctic-African Flyway.  Other research interests include the investigation of population trends, structure, connectivity, and hybridization in threatened and invasive species.
Dr. Tsutomu (Stom) Ohno
Professor of Soil Chemistry
Degree: Ph.D. 1983, Cornell University
Phone: 207.581.2975
Email: ohno@maine.edu
Location: 108B Deering Hall
Website: Full Publication Listing; 
Book List; ResearchGate site
Professional Interests: Organic matter chemistry, phosphorus soil chemistry, ion cyclotron mass spectrometry
Teaching: PSE 469 Soil Microbiology, PSE 546 Chemistry of Soils, PSE 580/581 Scientific Communication I/II
Research: My current research efforts focus on (1) chemically characterizing soil organic matter using ultrahigh resolution mass spectrometry and (2) determining the molecular-level chemical mechanisms governing dissolved organic matter and phosphorus reactions with soil mineral surfaces. Interest in carbon cycling in soils has recently increased greatly due to the effects of both carbon dioxide and methane on global climate. Carbon sequestration in soils has been proposed as a strategy to moderate increasing levels of both gasses in the atmosphere. Understanding the chemistry of soil organic matter is important for understanding the factors that stabilize carbon in soils. In addition, this knowledge is key to understanding biogeochemical mechanisms of phosphorus cycling through both agricultural and forested ecosystems. These studies will contribute to a more accurate understanding of how management systems can be used to enhance the bio-availability of phosphorus and reduce adverse environmental impacts due to excessive phosphorus loading to soils.
Dr. Bryan Peterson
Associate Professor of Environmental Horticulture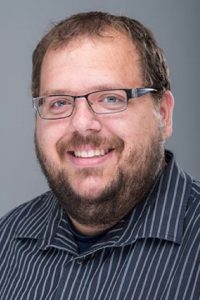 Degree: Ph.D. 2013, Iowa State University
Phone: 207.581.2918
Email: bryan.j.peterson@maine.edu
Location: 418 Deering Hall
Professional Interests: Ornamental horticulture; woody plant propagation, production, and evaluation; nursery management
Teaching: PSE 325 Turfgrass and Groundcover Management, PSE 410 Plant Propagation, PSE 430 Nursery Management
Research: The overall objective of my research is to identify, characterize, and further develop promising ornamental plants for New England landscapes, with a focus on the protection and responsible use of indigenous flora. I seek to characterize genetic diversity within high-priority taxa; to evaluate ecological and genetic security of natural genetic resources in relation to consequences of biological invasions and/or climate change; and to work toward the responsible selection, development, and release of new ornamental horticulture crops for New England's nursery and landscape industry.