Animal and Veterinary Sciences Graduate Faculty
Dr. Timothy Bowden
Assistant Professor of Aquaculture
Degree: Ph.D. 1999, University of Aberdeen, Scotland
Phone: 207.581.2772
Email: timothy.bowden@maine.edu
Location: 237 Hitchner Hall
Website:  Aquatic health laboratory
Professional Interests: Disease resistance in oysters and other shellfish, effective treatments for shellfish disease, immune function of fish
Teaching: AVS 211 Introduction to Aquaculture
Research: Dr. Bowden's current research interests cover a number of areas.  Host/pathogen interactions – how does a pathogen gain entry into an aquatic animal host and how does that host respond. He is involved with both vertebrate and invertebrate species and with bacterial, viral and parasite pathogens. Basic immunology of aquatic animals especially invertebrate animals such as; oysters, razor clams, lobsters and seahorses. He has projects looking at basic immune function in novel species such as the razor clam and seahorse.    Environmental impacts on aquatic animals, with a special focus on health impacts. How does an aquatic animal cope with changes in its environment such as temperature, salinity or acidity. He has a special interest in biological clocks and seasonality, an issue of specific importance to more temperate species. It is clear that animal physiology and behavior are affected by the change in season, but how does this impact their health. How do they sense the changing season? What is the method of molecular transduction that responds to an environmental change and leads to a physiological change in the animal? Finally, he has an interest in ageing in aquatic animals. What happens when an animal ages, especially from a health and immunology point of view? Can an animal possibly recover from senescence?
Dr. Robert Causey
Associate Professor of Animal and Veterinary 
Sciences
Degree: Ph.D. 1995, Louisiana State University; DVM 1989 University of Minnesota
Phone: 207.581.2782
Email: rcausey@maine.edu
Location: 207 Rogers Hall
Website: Robert Causey resources
Professional Interests: Equine reproduction, infectious diseases, anatomy,biomechanics, and economic sustainability of equine farms in Maine 
Teaching: AVS 196 Introduction to Equine Cooperative, AVS 303 Equine Management Cooperative, AVS 393 Training the Standardbred Horse, AVS 397 Equine Internship
---
Dr. Sue Ishaq
Assistant Professor of Animal and Veterinary Sciences
Degree: Ph.D. 2015, University of Vermont
Phone: 207.581.2770
Email: sue.ishaq@maine.edu
Location: 108 Rogers Hall
Professional Interests: The central efforts of my lab are to increase our understanding of the interactions between animal (or human) hosts and their resident microbiota, and investigate solutions for using microorganisms to resolve disordered communities and host health. My ongoing and proposed research activities investigate the microbiome in several animal hosts with implications for a wide variety of research applications and to health, agriculture, and ecological management sectors inside of Maine and beyond. In particular, much of my work centers on the importance of spatial location in understanding host-microbe interactions and how to harness them. Currently, my lab is focusing on the role of gut microbes in creating beneficial compounds from the diet which can reduce inflammation in hosts, microbial community acquisition and health in several marine animal species, and the connection between host-microbe-environment.
Teaching:
AVS 254 Introduction to Animal Microbiomes
AVS 401/402 Senior Paper in Animal Science
AVS 454/554 DNA Sequencing Data Analysis Lab
Website: https://sueishaqlab.org/
Founder, Microbes and Social Equity Working Group: https://sueishaqlab.org/microbes-and-social-equity-working-group/
Recent Publications:
Holman, J., Hurd, M., Moses, P., Mawe, G., Zhang, T., Ishaq, S.L., Li, Y. 2022. Interplay of Broccoli/Broccoli Sprout Bioactives with Gut Microbiota in Reducing Inflammation in Inflammatory Bowel Diseases. In review.
Hosler, S., Kamath, P.L., Ishaq, S.L. 2022. A review of technological advances and gaps in detecting and understanding Cryptosporidium protozoan parasites in ruminant livestock. In review.
Ishaq, S.L., Turner, S.M., Tudor, M.S., MacRae, J.D., Hamlin, H., Kilchenmann, J., Lee1, G., Bouchard, D. 2022. , Many questions remain unanswered about the role of microbial transmission in epizootic shell disease in American lobsters (Homarus americanus) Frontiers in Microbiology 13: 824950.
Robinson, J.M., Redvers, N., Camargo, A., Bosch, C.A., Breed, M.F., Brenner, L.A., Carney, M.A., Chauhan, A., Dasari, M., Dietz, L.G., Friedman, M., Grieneisen, L., Hoisington, A.J., Horve, P.F., Hunter, A., Jech, S., Jorgensen, A., Lowry, C.A., Man, I., Mhuireach, G., Navarro-Pérez, E., Ritchie, E.G., Stewart, J.D., Watkins, H., Weinstein, P., and Ishaq, S.L. 2022 Twenty important research questions in microbial exposure and social equity mSystems 7(1): e01240-21
Ishaq, S.L., Parada Flores, F.J., Wolf, P.G., Bonilla, C.Y., Carney, M.A., Benezra, A., Wissel, E., Friedman, M., DeAngelis, K.M., Robinson, J.M., Fahimipour, A.K., Manus, M.B., Grieneisen, L., Dietz, L.G., Chauhan, A., Pathak, A., Kuthyar, S., Stewart, J.D., Dasari, M.R., Nonnamaker, E., Choudoir, M., Horve, P.F., Zimmerman, N.B., Kozik, A.J., Darling, K.W., Romero-Olivares, A.L., Hariharan, J., Farmer, N., Maki, K., Collier, J.L., O'Doherty, K., Letourneau, J., Kline, J., Moses, P.L., Morar, N. 2021. Introducing the Microbes and Social Equity Working Group: Considering the Microbial Components of Social, Environmental, and Health Justice. mSystems. accepted..
Dankwa, A.S., Humagain, U., Ishaq, S.L., Yeoman, C.J., Clark, S., Beitz, D.C., Testroet, E.D. 2021. Determination of the microbial community in the rumen and fecal matter of lactating dairy cows fed on reduced-fat dried distillers grains with solubles. Animal 15(7):100281
Ishaq, S.L., A. Hotopp, S. Silverbrand, J.E. Dumont, A. Michaud, J. MacRae, S. P. Stock, E. Groden. 2021. , Bacterial transfer from Pristionchus entomophagus nematodes to the invasive ant Myrmica rubra and the potential for colony mortality in coastal Maine. iScience 24(6):102663.
Dr. Pauline Kamath
Assistant Professor of Animal Health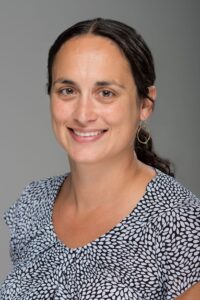 Degree:  Ph.D. 2011, University of California, Berkeley
Phone: 207.581.2935
Email: pauline.kamath@maine.edu
Location: 342 Hitchner Hall
Website: kamathlab.weebly.com
Professional Interests: Disease ecology and evolution; wildlife conservation; genomics; population genetics; phylogenetics
Teaching: AVS 249 Laboratory and Companion Animal Science, AVS 477 Zoonoses and Animal Health
Research: My research focuses on understanding infectious disease transmission dynamics and host-pathogen adaptation in wildlife disease systems, particularly those involving an interface with domestic species. I specifically apply genetic/genomic and statistical approaches to address diverse research questions, including: (1) How do pathogens influence host genetic diversity? (2) What is the genetic basis for heterogeneity in host susceptibility? (3) Can disease transmission dynamics be quantified across hosts, space and time? (4) What are the eco-evolutionary drivers of disease transmission and spillover into new hosts, and can these factors be used to predict future spread? This work involves both field and laboratory components, and multidisciplinary analyses that integrate genetic information with ecological, immunological, and epidemiological data. Current wildlife disease systems include brucellosis in wildlife and livestock of the Greater Yellowstone Ecosystem, Mycoplasma ovipneumoniae in wild and domestic sheep and goats, anthrax in plains zebra of southern Africa, and avian pathogens in migrating and resident birds along the Palearctic-African Flyway.  Other research interests include the investigation of population trends, structure, connectivity, and hybridization in threatened and invasive species.
Dr. Anne Lichtenwalner
Associate Professor of Animal and Veterinary Sciences, Extension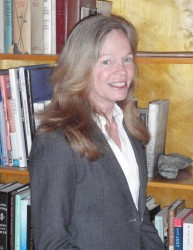 Veterinarian and Director University of Maine Animal Health Laboratory
Degree: Ph.D. 1995, University of Idaho; DVM 1989, Oregon State University
Phone: 207.581.2789
Email: anne.lichtenwalner@maine.edu
Location: 136 Hitchner Hall
Professional Interests: Infectious diseases of livestock, poultry and wildlife
Dr. David Marcinkowski
Associate Professor of Animal and Veterinary Sciences  and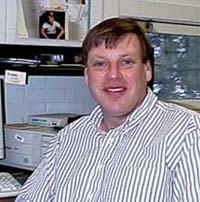 Extension Dairy Specialist
Degree: Ph.D. 1982, The Ohio State University
Phone: 207.581.2740
Email: davidmar@maine.edu
Location: 132A Hitchner Hall
Website: Livestock site
Professional Interests: Dairy cattle
Teaching: AVS 346/347 Dairy Cattle Technology and Laboratory, AVS 371  University Dairy Cooperative,  AVS 466  Livestock Feeds and Feeding
Research: I do not have a formal research appointment however my research interests include; evaluating the behavior dairy animals in dairy facilities and evaluating management changes on farm profitability.
Glenda Pereira
Assistant Extension Professor, Assistant Professor of Animal Science, Dairy Specialist

Degrees: PhD., Animal Science, University of Minnesota, 2021
M.S., Animal Science, University of Minnesota, 2018
B.S., Animal Science, University of Rhode Island, 2015
Phone: 207.581.3240
Email: glenda.pereira@maine.edu
Location: 145 Hitchner Hall
Professional Interests:
Precision dairy, crossbreeding, low-input, pasture-based, and feed efficiency.
Teaching:
AVS 368 Introduction to Animal Breeding and Selection
Recent publications
Pereira, G.M., K.T. Sharpe and B.J. Heins. 2020. Evaluation of the RumiWatch system as a benchmark to monitor feeding and locomotion behaviors of grazing dairy cows. J. Dairy Sci. 104: In press. https://doi.org/10.3168/jds.2020-18952
Pereira, G.M., B.J. Heins and M.I. Endres. 2020. Estrous detection with an activity and rumination monitoring system in an organic grazing and a low-input conventional dairy herd. Anim. Reprod. Sci. 221:106553. https://doi.org/10.1016/j.anireprosci.2020.106553
Pereira, G.M., B.J. Heins, B. O'Brien, A. McDonagh, L. Lidauer, and F. Kickinger. 2019. Validation of an ear tag–based accelerometer system for detecting grazing behavior of dairy cows. J. Dairy Sci. 101:1–16. http://dx.doi.org/10.3168/jds.2019-17269.
Pereira, G.M. and B.J. Heins. 2019. Activity and rumination of Holstein and crossbred cows in an organic grazing and low-input conventional dairy herd. Transl. Anim. Sci. 3:1435–1445. https://doi.org/10.1093/tas/txz106.
Pereira, G.M., B.J. Heins and M.I. Endres. 2018. Technical note: Validation of an ear-tag accelerometer sensor to determine rumination, eating, and activity behaviors of grazing dairy cattle. J. Dairy Sci. 101:1–4. http://dx.doi.org/10.3168/jds.2016-12534.
Minegishi, B.J. Heins and G.M. Pereira. 2019. Peri-estrus activity and rumination time and its application to estrus prediction: Evidence from dairy herds under organic grazing and low-input conventional production. Livestock Science 221:144–154. https://doi.org/10.1016/j.livsci.2019.02.003.
Dr. Juan Romero
Assistant Professor of Animal Nutrition, Graduate Program Coordinator for Animal Science
Degree: Ph.D. 2013, University of Florida
Phone: 207.581.2925
Email: juan.romero@maine.edu
Location: 203 Rogers Hall
Professional Interests: forage quality and conservation, ruminant nutrition, animal systems microbiota, and enzymology.
Teaching: AVS 145/146 Introduction to Animal Science and Laboratory, AVS 446 Forage Science and Range Management
Research: Dr. Romero aims to expand the understanding of the factors that affect forage quality and conservation in order to develop novel additives that will improve profitability of livestock producers. Specifically, his program focuses on the methodological use of fungal enzymes to solve specific issues in silage production and the development of biologically-based additives to enhance the stability of conserved forages. In order to better understand the processes that affect silage and hay production, Dr. Romero not only relies on well-established agronomic and nutritional techniques but also on next-generation sequencing and proteomics to push the envelope by developing novel research hypotheses. Dr. Romero pioneered the use of proteomics to compare commercially-available fibrolytic enzymes in animal nutrition, suggesting for the first time specific enzymes involved in improving ruminal fiber digestibility, and the use of next generation sequencing to assess the corn and oats silage microbiome. Dr. Romero has also used next generation sequencing to describe bacterial communities in the liquid and solid fractions of the rumen under the influence of different biological additives.
Juan Romero's Google Scholar page
Dr. James Weber
Associate Professor and Animal and Veterinary Sciences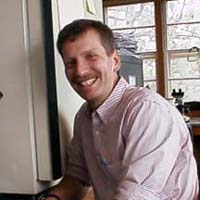 Degree: Ph.D. 1992, University of Idaho; DVM 1994, Washington State University
Phone: 207.581.2774
Email: jaweber@maine.edu
Location: 130B Hitchner Hall
Professional Interests:
Teaching: AVS 203 Equine Management, AVS 231 Sheep Management Cooperative, AVS 437 Animal Diseases, AVS 480 Physiology of Reproduction