Art Student Wins first NAFOH Creative Arts Award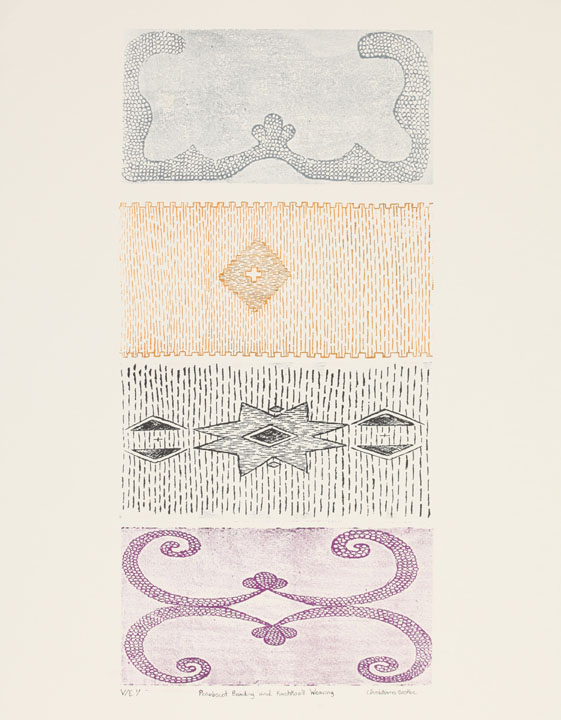 UMaine art student Christiana Becker won the first NAFOH Creative Arts Award this spring. The award was created to encourage students and others to use the Northeast Archives of Folklore and Oral History (NAFOH) to inspire their art projects. Christiana used funds from the award to create a print inspired both by Penobscot beadwork and Iranian Kashkooli weaving (see photo). For a description of her work, a link to her artist's statement, and links to NAFOH interviews that inspired the work, click HERE.
We congratulate Christiana on her beautiful piece (currently on display at the Folklife Center office in South Stevens Hall), and wish her well in her future career as a visual artist. For those interested in learning more about next year's NAFOH Award, please contact us at folklife "at" maine "dot" edu.