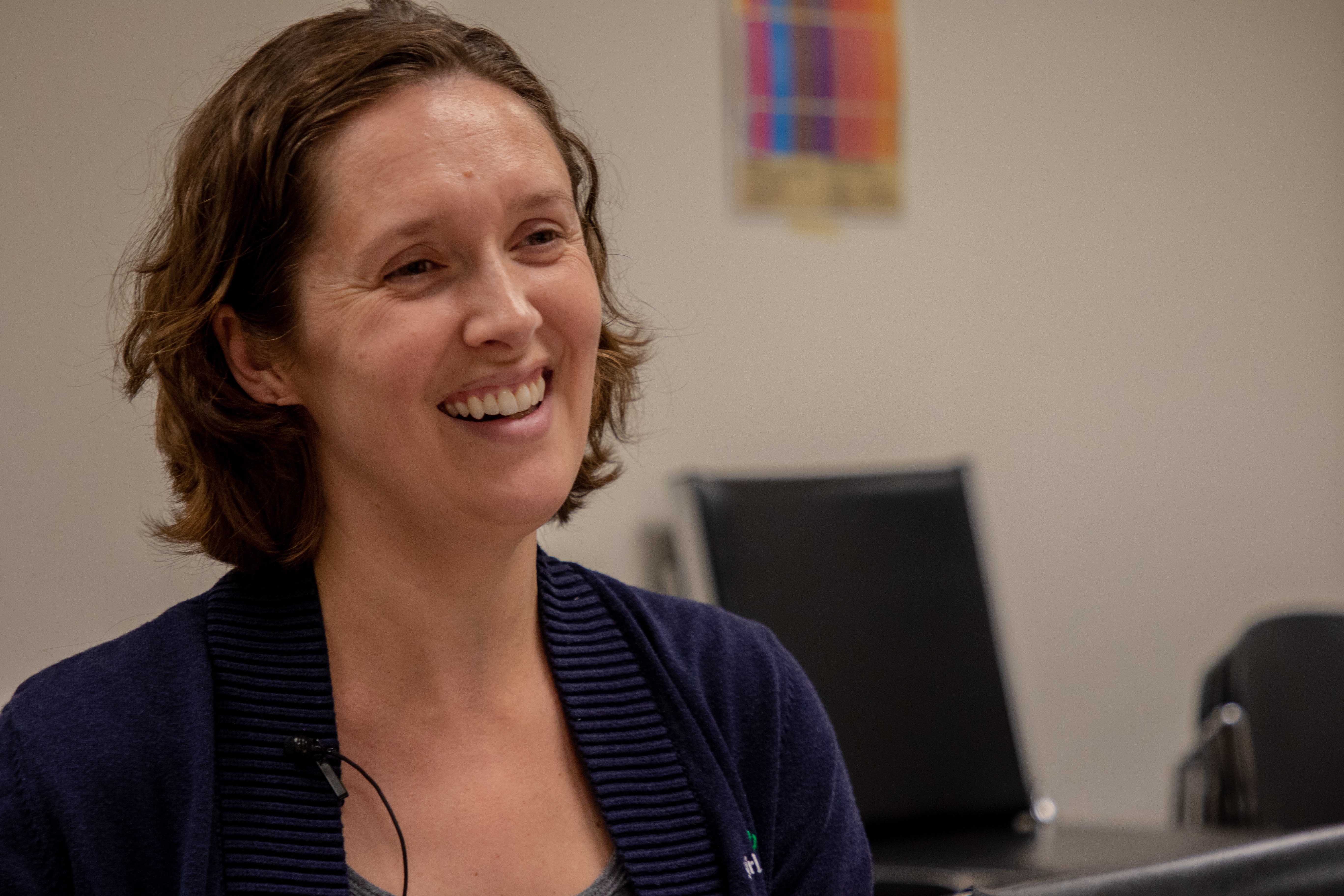 Girl Scouts of Maine and Maine EPSCoR partnership addresses low STEM engagement for girls
Maddy Jackson, EPSCoR Student Writer
The lack of girls' involvement in STEM has been an issue at the forefront of workforce development and youth engagement goals as enrollment and higher education degree completion numbers continue to demand concern. The Girl Scouts of Maine, with support from Maine EPSCoR, directly works with girls to address this serious need.
A Girl Scouts study on STEM engagement and workforce development in 2012 determined that women account for only 20% of the bachelor's degrees in computer science, physics, and engineering, and — regardless of the specification — only 25% of STEM positions in the workforce are held by women. The study attributes these discrepancies to a number of factors that reduce performance and impact girls' perception of their ability to achieve in math and science. These factors may include stereotypes about girls' proficiency in STEM, societal and cultural attitudes towards girls in math and science, and the lack of confidence young girls report having in themselves.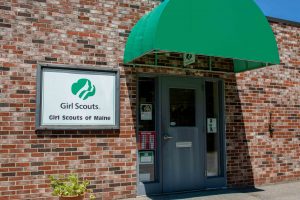 Maine Program Director and Regional Office Supervisor Samantha Lott Hale says that the Girl Scouts gives Maine youth the opportunity to change the narrative about young girls' futures in STEM fields through their girl-initiated programming. 
"Giving them the opportunity to explore something they didn't even know they might have been interested in really helps develop that potential pipeline into careers in STEM because if they never even knew it existed or tried it out [they're] really never going to enter that pipeline," says Lott Hale.
That STEM career pathway is a central interest for the national Girl Scouts organization as by 2025 the Girl Scouts have pledged to add 2.5 million girls to the STEM pipeline. This pledge promises to address concerns that girls are dismissing any potential future in STEM as early as the third grade.
"To have that intervention of having good hands-on exposure to STEM early so they can explore those and become more confident in their STEM potential and STEM knowledge, ultimately they'll be more headed to that end of the pipeline [and] into the workforce," said Lott Hale.
Maine ESPCoR's partnership with Girl Scouts has been a relationship focused on making sure girls in Maine have the opportunities they want and need to succeed in their individual STEM areas of interest. Maine EPSCoR has co-hosted events, ran workshops and participated in camporees, a weekend of camping and activities for troops and girls to bond, with the council and individual troops. The Girl Scouts of Maine has also collaborated with Girls Engineer Maine, a formerly Maine EPSCoR-supported program at the University of Maine. This program has been in part attributed to UMaine's rapidly changing gender gap in engineering degrees. The Portland Press Herald reported in 2016 that UMaine had an increase in engineering degrees earned by women of 9.2 percent from 2010-2015. 
"It's all based on girl-led, learning by doing it, and cooperative learning which really aligns with STEM. It's cooperative learning with their peers as well as adults so that they have that experience which is huge life learning," Lott Hale said.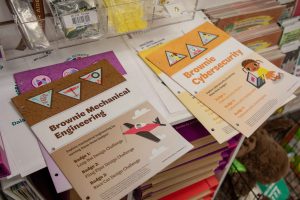 The Girl Scouts of Maine span the entire state with around 700 troops serving 7,400 girls from kindergarten to 12th grade. The programs are diverse in nature to serve a variety of girls. Most recognizable among these initiatives are the badges that Girl Scouts can earn in a number of ways. These include badges in science and technology, investigation, robotics, cybersecurity, mechanical engineering, environmental stewardship, art in the outdoors, and numerous others in STEM-specific fields. All of these badges require girls to learn valuable life skills such as financial literacy and appreciation of natural systems in the environment. 
One of the ways in which the girls can earn these badges is through a special event like the Girl Scouts Grand Prix hosted at the Cole Transportation Museum. At this event, girls designed, built, and tested cars which they raced against each other at the end of the day. Once completed the girls were awarded the Mechanical Engineering Badge for using "design thinking to complete hands-on mechanical engineering design challenges."  
"They use engineering in simplified terms to solve a global issue or to think about a global issue and really make changes to the world," said Lott Hale. "So how can they have those ideas in their mind to continue. Maybe they want to pursue [a career in STEM], maybe they don't, they at least have an appreciation for it and if they didn't have the opportunity through Girl Scouts then they might not even consider it."
While the Girl Scouts support a variety of youth engagement opportunities, a majority are concerned with that STEM pipeline. Of the programs offered through Girl Scouts, 55% of them are dedicated to STEM areas. 
"We focus so heavily on providing STEM opportunities … [in an attempt] to provide those opportunities in something that's harder for [girls] to get locally or that volunteers don't feel comfortable with," says Lott Hale. "We're trying to target the things that are less comfortable for people to really expand their interests and possibilities."
Recently, Girl Scout Mairead Murphy from York, Maine was awarded the Gold Award for her work in engaging women in STEM. According to Murphy, she recognized a serious need for STEM support at her local middle school. In order to address this gap in her community, Murphy piloted a STEM Club to encourage young girls to explore the possibilities of pursuing a STEM career.
"[STEM] was a passion of [Murphy's] that she wanted to pass on to younger girls when she was in high school," says Lott Hale. "The Gold Award is the highest award that a girl can earn in Girl Scouts and it's a Take Action project so its sustainable, something that challenges them, [and] completed in a way that will carry on after that girl's involvement. It takes about 80 hours to complete or so and it's with the community for their needs."
With the support of institutions like the National Science Foundation-funded Maine EPSCoR, youth development organizations such as Girl Scouts can continue to bring STEM education and career exposure to particularly vulnerable, when it comes to the STEM career pipeline, Maine adolescent girls.
To learn more about the Girls Scouts of Maine STEM Education programs visit them at their website.