Athletic Training Candidacy Application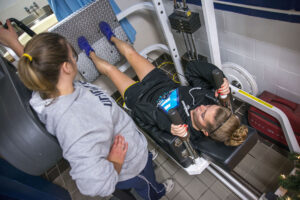 Dear potential athletic training student,
This is an exciting time for you as you begin the next phase of your education. Below you will find the documents that make up the athletic training student candidacy application. You must submit a compilation of your work, as well as proof that you are able to continue in the athletic training profession.
Follow the instructions to the letter. Part of the application process is learning to take care of details; the rest is to make sure you meet all of the academic, physical and emotional/intellectual requirements for this health professions major. More information is included in the candidacy application cover letter below.