Advising Center Staff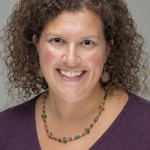 Hi, I'm Erin Straine, director of academic and student services at the College of Education and Human Development. Prior to coming to the Advising Center I taught 6th grade science in South Carolina and then moved to Maine to obtain my master's degree in Higher Education at UMaine.  I am originally from Ohio where I completed my undergraduate degree in education at Ohio University. I consider Maine to be my new home and have loved living in this beautiful state.  I love traveling, the outdoors, and spending time with family and friends.
---
Hi, I'm Faith Erhardt, coordinator of academic advising and support services. I graduated from UM with degrees in English and Secondary Education and spent several years teaching high school English. After some time, I went back to school and earned my M.Ed. in Counselor Education. After that, I worked as a counselor for 13 years with UMaine's Upward Bound program. I fell in love with the smart, motivated UB high school students who would be the first in their families to graduate from college. Now at The Advising Center, I am lucky to support students in the College of Education and Human Development as they navigate the academic and experiential opportunities that are offered to create a happy, educated school professional. I live with my husband the nurse and two little boys in a house that always could be a bit more organized. We love living in Orono and being just steps away from hiking trails, Collins Center for the Arts and, of course, Pat's Pizza.
---
Dominick Varney is an award winning academic advisor recognized at the national level and at UMaine Orono. He is a student support specialist and academic advisor for the College of Education and Human Development and received all of his degrees from UMaine: BA in Communication, MEd in Higher Education, and a CAS in Counselor Education, so he is a black bear through and through! He spent 12 years working with undecided students at UMaine in Explorations and Foundations; and created the University of Maine Academic Recovery Program for the entire campus. Dominick is also an adjunct faculty member for the College of Liberal Arts and Sciences in Theatre; and also teaches at the Hutchinson Center in Belfast.
---
Hearty Maine Hello! My name is Karissa Keating and this is my second year as an Academic Advisor in the College of Education Advising Center. I graduated from UMaine in 2016 with a Bachelor's in Communication Sciences and Disorders and Child Development and Family Relations and am currently taking courses towards my Master's in Communication Sciences and Disorders. As an undergrad, I was involved with many clubs and organizations including Black Bear Mentors, Rotaract Club, and The National Student Speech, Language, and Hearing Association (NSSLHA). My love for the University of Maine also lead me to join Team Maine where I served as an orientation leader, tour guide, and student ambassador for the university. Everyday I am grateful that I work for the College of Education and Human Development and following graduation, I hope to work as a school-based speech-language pathologist.
---
Welcome! I am Emily Kobrock, a first year Graduate Student and Academic Advisor in the Advising Center for the College of Education and Human Development. In the spring of 2017 I graduated with a Bachelor of Science in Secondary Education from the University of Maine. I am currently working towards a Master's in Human Development here at UMaine. During my time spent as an undergraduate at Umaine, I had been involved in different organizations on campus, holding a leadership position working as a peer tutor and an Area Coordinator at the Tutor Program. I spent time in local schools, working with teachers in my final year as an undergraduate student as well. I also contributed to the UMaine community as a member of the Kappa Delta Pi, an International Honors Society in Education. I am excited and proud to work with the dedicated team here at the Advising Center and the College of Education and Human Development!
---
Hello! My name is Justin Hagedorn and this is my first year working as an Graduate Assistant Academic Advisor for the College of Education and Human Development. I graduated from Iowa State University with a degree in History and Political Science Education with Magna Cum Laude distinction. I am currently working towards a Master's Degree in Higher Education Administration and Student Development at the University of Maine. I have spent the previous two years teaching High School Social Studies in Iowa. I taught eight different subjects from history, government, sociology, psychology and current events. In addition, I was a football coach, golf coach and basketball official for the high school. In my free time I enjoy being outdoors, doing anything sports related and reading.
---
Hi, I'm Jesse Kaye-Schiess, lecturer/advisor in the School of Kinesiology, Physical Education and Athletic Training. I am a graduate of The University of Maine with my Bachelors of Science in Physical Education. I taught for a year in the public schools after graduating and then returned to The University of Maine to pursue a Master's degree. Upon completing my Master's in Exercise Science with a focus in outdoor education, I began teaching and advising for the School of Kinesiology, Physical Education and Athletic Training. My primary jobs are to advise over 200 students through their four year program, instruct student teachers in their capstone seminar, and supervise student teachers in their field experiences. I am so glad to be a part of this wonderful UMaine community.