Ian M. Mette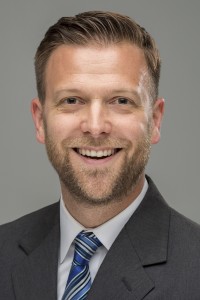 Director, School of Educational Leadership, Higher Education and Human Development
Associate Professor in Educational Leadership
ian.mette@maine.edu
207.581.2733
334 Merrill Hall
University of Maine
Orono, ME 04469
Bio: Ian M. Mette currently serves as director of the School of Educational Leadership, Higher Education and Human Development in the College of Education and Human Development at the University of Maine. He is also an associate professor in educational leadership. His research and teaching interests include instructional supervision, school reform, and the merging of the two to drive meaningful improvement of educational systems. Specifically, his work targets how educators, researchers, and policy makers can better inform one another to drive school improvement and reform policy. Dr. Mette has experience as a teacher and central office coordinator, and has worked at two other rural state universities prior to coming to the University of Maine. He is currently program chair for the American Educational Research Association's Supervision and Instructional Leadership Special Interest Group, and is the coordinator for the newly revised Ed.D. in Educational Leadership program at the University of Maine. Dr. Mette is the founding editor of the Journal of Educational Supervision, which is housed at the University of Maine.
Education
Ph.D. in PK-12 Educational Administration, University of Missouri
Courses taught at UMaine
EAD 510: Educational Supervision
EAD 560: Theories and Functions of Leadership
EAD 651: Organizational Behavior in Education
EAD 676: Seminar in Educational Leadership
EHD 690: Foundations of Inquiry
Sample publications
Mette, I. M., Biddle, C., Congdon, M, & Mercado, A. (2019). Parochialism or pragmatic resistance? The role of community-engaged leadership, activist scholarship, and vulnerable rural ecologies within school reform. Australian and International Journal of Rural Education, 29(2), 13-34.
Mette, I. M., & Riegel, L. (2018). Supervision, systems thinking, and the impact of American school reform efforts on instructional leadership. Journal of Cases in Educational Leadership, 21(2), 1-18
Mette, I. M., & Webb, B. (2018). Developing leadership pipelines in Maine school districts: Lessons learned from a school-university partnership. Maine Policy Review, 27(1), 44-45.
Mette, I. M., & Starrett, T. (2018). Creating laboratories of practice for scholarly-practitioners: How leaders learn through action research of clinical supervision. Journal of Practitioner Research, 3(2), 1-20.
Mette, I. M., Range, B. G., Anderson, J., Hvidston, D. J., Nieuwenhuizen, L, & Doty, J. (2017). The wicked problem of the intersection between supervision and evaluation. International Electronic Journal of Elementary Education, 9(3), 709-724.
Follow Ian on Twitter: @IanMette