Ian Mette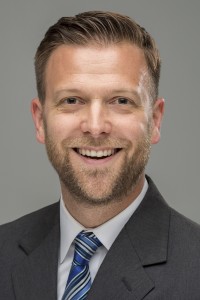 Assistant Professor in Educational Leadership
ian.mette@maine.edu
207.581.2733
334 Merrill Hall
University of Maine
Orono, ME 04469
Bio: Ian Mette graduated from the University of Missouri with a Ph.D. in PK-12 Educational Administration in 2012. His research interests include school reform policy, teacher supervision and evaluation, and bridging the gap between research and practice to inform and support school improvement efforts. Specifically, his work targets how educators, researchers, and policy makers can better inform one other to drive school improvement and reform policy. Dr. Mette has experience as a teacher and central office coordinator, and has worked at two other rural state universities prior to coming to the University of Maine.
Education
Ph.D., University of Missouri
Courses taught at UMaine
EAD 510: Educational Supervision
EAD 563: Individual Leadership: Problems, Paradoxes, & Possibilities
EAD 698: Special Topics in Educational Leadership: Literature Review II
EAD 690: Principal Internship
EHD 657: Education Practicum
Sample publications
Young, S., Range, B. G., Hvidston, D. J., & Mette, I. M. (2015). Teacher evaluation reform: Principals' beliefs of newly adopted teacher evaluation systems. Planning and Changing, 46(1/2), 158-174.
Mette, I. M., Range, B. G., Anderson, J., Hvidston, D. J., & Nieuwenhuizen, L. (2015). Teachers' perceptions of teacher supervision and evaluation: A reflection of school improvement practices in the age of reform. Educational Leadership Review, 16(1), 16-30.
Mette, I. M. (2014). Turnaround reform efforts in a rural context: How community and culture impart change. The Rural Educator, 35(3) 12-21.
Mette, I. M., & Scribner, J. P. (2014). Turnaround, transformational, or transactional leadership: An ethical dilemma in school reform. Journal of Cases in Educational Leadership, 17(4), 3-18.
Mette, I. M. (2013). Turnaround as reform: Opportunity for change or neoliberal posturing? Interchange, 43(4), 317-342.
Follow Ian on Twitter: @IanMette