Deborah L. Rooks-Ellis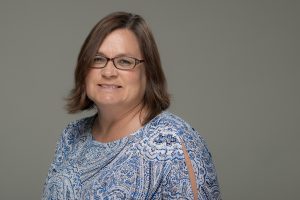 Associate Professor of Special Education
Director, Maine Autism Institute for Education and Research
deborah.l.rooks@maine.edu
Phone: 207.581.2352
Fax: 207.581.2423
306 Shibles Hall
University of Maine
Orono, ME 04469-5766
Bio: Deborah L. Rooks-Ellis is currently an associate professor of special education at the University of Maine College of Education and Human Development as well as director of the Maine Autism Institute for Education and Research.
Dr. Rooks-Ellis began her career in early intervention/early childhood special education in 1990, having worked in Georgia, Maryland, Arizona and Maine. She earned her Ph.D. at the University of Arizona in low incidence disabilities in 2009. Her research interests include personnel preparation and implementation fidelity of early intervention strategies for very young children with developmental disabilities and autism. Deborah has directed two federal personnel preparation grants to support early intervention/early childhood special education, as both principal investigator and co-PI. Additionally, Deborah has been awarded four cooperative agreements with the Maine Department of Education to provide professional development to educators working with young children with autism and their families. Her leadership positions include serving as program coordinator of special education graduate programs, as a board member with the American Council for Rural Special Education, and a gubernatorial appointment to the Maine Interagency Coordinating Council.
Deborah's scholarship focuses on evidence-based practices to support individuals with autism. She is currently examining the implementation of evidence-based interventions within the realities of natural environments for very young children with disabilities. One study evaluates the efficacy of a parent-implemented intervention via tele-health, and the feasibility of tele-health for both therapists and families in rural and under-served areas. Another study examines how early interventionists provide support specifically to families in vulnerable circumstances, including families who have experienced poverty, abuse, neglect, foster families, families where  the parent has a disability, immigrant or refugee families, and families where children have a diagnosis of neonatal abstinence syndrome. Another study investigates changes in core characteristics of autism for very young children. Deborah is also interested in how different models of professional development can best support teachers and paraprofessionals, with a study that evaluates a professional development plus coaching to examine how teachers translate evidence-based practices into instruction.
Deborah lives with her husband, Matt, and four children in Bangor, Maine.
Education
University of Arizona, 2009, Ph.D., Low Incidence Disabilities and Visual Impairment
The Johns Hopkins University, 1993, MSEd., Low Incidence Disabilities and Visual Impairment
University of Georgia, 1990, BSEd., Early Childhood Education
Courses taught at UMaine
SED 506 Assessment in Early Childhood
SED 514 Administration and Public Policy in Early Childhood
SED 610 Internship in Special Education Teaching
SED 620 Practicum in Special Education
SED 655 Graduate Capstone in Early Intervention
Sample publications
Rooks-Ellis, D.L., Jones, B., Sulinski, E., Howorth, S.K., & Achey, N. (2020) The effectiveness of a brief sexuality education intervention for parents of children with intellectual and developmental disabilities. American Journal of Sexuality Education, 1-21. https://doi.org/10.1080/15546128.2020.1800542
Rooks-Ellis, D.L., Howorth, S.K., Kunze, M., Boulette, S., & Sulinski, E. (2020). Effects of a parent training using telehealth: Equity and access to early intervention for rural families. Journal of Childhood, Education & Society 1(2), 141-166. https://doi.org/10.37291/2717638X.20201242
Tu, S. Mason, C. A. Rooks-Ellis, D. L. & Lech, P. (2020). Odds of autism at 5 to 10 years of age for children who did not pass their AABR newborn hearing screen, but were diagnosed with normal hearing. Journal of Early Hearing Detection and Intervention, 5(1), 1-12. https://doi.org/10.26077/cp8w-9r69
Howorth, S. K., Rooks-Ellis, D., Flanagan, S., & Ok, M.W. (2019). Augmented reality supporting reading skills of students with autism spectrum disorder.  Intervention in School and Clinic. 55(2), 71-77.  https://doi.org/10.1177/1053451219837635
Rooks-Ellis, D. L. (2017). The scholars project:  Maine's distance education model for preparing early childhood special educators to work with young children with disabilities. Rural Special Education Quarterly, 36, 84-91.  https://doi.org/10.1177/8756870517707926
Rooks-Ellis, D. L. (2016).  Building a sustainable professional development model in Maine: Observational strategies and reflective coaching in action. American Council for Rural Special Education, 106-111. https://www.acres-sped.org/files/d/02f130fc-8e87-47c1-8690-f5df7ffae755/2016acresconferenceproceedings.pdf
Rooks-Ellis, D. L. (2015).  Inquiry-based education for students with visual impairment. ISRN Education. (Online First).  http://dx.doi.org/10.1155/2014/361685
Harris, C.J., & Rooks, D.L. (2010).  Managing inquiry-based science: Challenges in enacting complex science instruction in K-8 classrooms.  Journal of Elementary Science, 21, 227-240. https://doi.org/10.1007/s10972-009-9172-5
Rooks, D.L., & Maker, C.J. (2009).  Inquiry:  A teaching approach for gifted visually impaired learners.  Gifted Education International, 25, 171-186. https://doi.org/10.1177/026142940902500207
Connect with Deborah on LinkedIn
Visit the Maine Autism Institute for Education and Research website: umaine.edu/autisminstitute/