Warren Frost: Outstanding MAT Student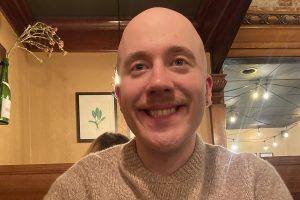 Warren Frost is the recipient of the 2023 Outstanding Master of Arts in Teaching (MAT) Student Award.
In 2021, Warren graduated from SUNY Binghamton in New York with a bachelor's degree in mathematics and a minor in biology. He moved to Maine in 2021 as well and began substituting teaching here. After working for a while, Warren enrolled in the MAT program at the University of Maine to get certified as a high school math teacher. Education and learning have always been passions for him and he continues to strive to become a better educator. Eventually, he plans to move back to New York to teach high school
A little more about Warren: He also loves reading, running, cooking, and being with friends and family.
Congratulations, Warren!