Gabe Talon, EES Student Ambassador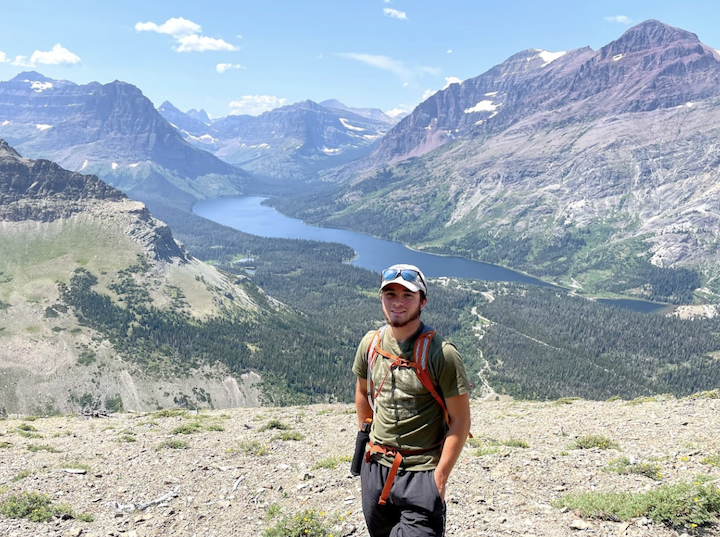 Why did you choose UMaine and the EES program?
Growing up 10 minutes away from campus, I had a pretty good idea of what it meant to be A UMaine Black Bear. I grew up using the outdoor resources provided by the university, like the groomed skiing trails in the winter and biking through research forests in the summer; It was just a matter of figuring out what I wanted to do. I have always had a strong connection to the outdoors, and I knew I wanted to study something that would make the world a better place, so it was an easy choice studying Ecology and Environmental Sciences.
Why did you choose your particular concentration?
My concentration on Sustainability, Environmental Policy, and Natural Resource Management is very important to me. I want to use my knowledge to allow for many generations to enjoy the world as I have. There are also many new opportunities and ideas coming out of sustainability both in cities and rural areas that I am very excited about.
Best hands-on experience?
This summer, I was fortunate enough to live in Glacier National Park, where I was able to experience conservation and sustainability firsthand. Glacier had many new projects that I watched throughout the summer, and it was very interesting to see how they balance tourism (which provides funding for projects) with land conservation.
What do you do when you aren't studying or attending classes?
I spend most of my free time outdoors, whether that be hiking, biking, skiing, or canoeing. I also enjoy playing hockey and soccer. Lastly, I enjoy getting out and traveling to new places and experiencing different cultures. I hope to study abroad next year!
Any wisdom or advice for prospective EES students?
My biggest advice would be to take opportunities when they come up. Opportunities can be joining a club or getting lunch with some new friends. You do not want to look back and wish you had done something you didn't.