---
International Students
International Students attending Maine public high schools, state-approved independent institutions, or Maine private schools are eligible to take college courses. These are the same courses our undergraduate students may enroll in and meet many of the general education requirements. Students may take these courses at a discounted rate.
Students may choose courses that are delivered using online technologies by our world-class faculty or live on our main campus or one of our satellite hubs, such as Belfast or at Bryant Pond.
Accepted Students (Graduating Seniors)
Graduating seniors that are attending UMaine in the fall are eligible for the Accepted Students Early College Program.
They may take University of Maine courses that start before graduation and receive free or reduced tuition.
Maine Public High School Students and State Approved Homeschools:  Students are eligible to enroll in classes through the Maine Early College program.
Out-of-state and private high school students:  Students are eligible to enroll in classes at a discounted tuition rate.
---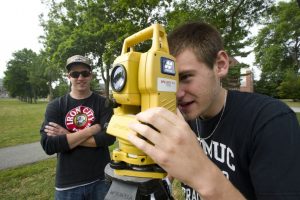 Bridge Year for Maine CTE Students
A program where academic rigor and real-world application meet, Bridge year is an early college educational experience that provides Maine juniors and seniors with high school career and technical education (CTE) and college courses.
As a result, they can leave high school with 25 or more college credits with no debt and with a skill from a CTE school. This allows them to earn an Associate's degree within 12 months of high school graduation and/or complete a Bachelor's degree option at a University of Maine System school in less than four years.
Students interested in this option should speak with their school counselor.
---