NSF Research Traineeship (NRT) Program in Conservation Science and Practice at the University of Maine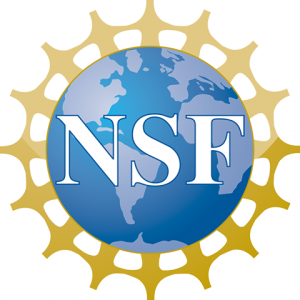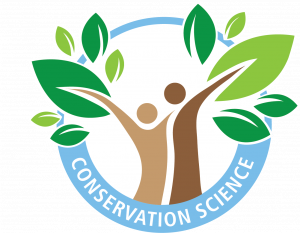 Protected areas at all scales conserve ecological and sociocultural systems, promote geological, biological, and cultural diversity, and protect landscapes and ecosystem function. Since the 1970s, global policies have increasingly linked nature conservation with human development goals, particularly as we move towards a more integrated and collaborative paradigm for protected areas. As of 2015, protected social-ecological systems have been identified as one of the United Nations' sustainable development goals to reduce poverty and support sustainable livelihoods for all people. The University of Maine's Conservation Science M.S. and Ph.D. graduate program will train the next generation of conservation leaders: these scholars will integrate biophysical and socioeconomic sciences in collaborative, engaged, and solutions-driven research, professional development, and coursework.
Transdisciplinary research and active learning experiences central to the program will address governance frameworks, biodiversity conservation, sustainable rural livelihoods and resource dependent economies, stewardship values, citizen science and participation, and spatial sciences. Our goal is to build a well-trained and experienced workforce to advance conservation solutions that will ultimately lead to enhanced resilience of socio-ecological systems in Maine and beyond.
For additional information about the graduate program please see our Specialization in Conservation Science 
New program aims to prepare the next generation of conservation leaders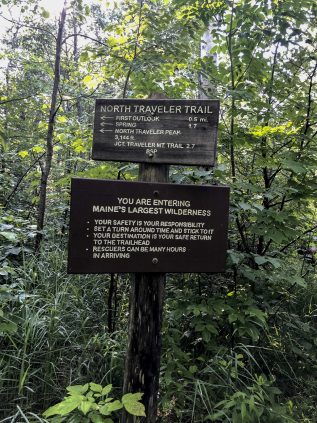 Maine: A Natural Laboratory
With 90% forest cover, Maine is the most heavily forested US state. Further, over 90% of the land is held in private ownership; yet, a unique history of open land tradition has allowed widespread access to private lands for a variety of uses such as outdoor recreation. The northern part of the state has large undeveloped land areas that provide an array of environmental services and sustainable economic development opportunities. The coast of Maine includes Acadia National Park, the only national park in New England and consistently one of the top 10 most visited parks in the US. The state's unique governance system—that integrates public and private conservation efforts within working forests and coastal landscapes—provides a space to assess socio-ecological system resilience of conservation systems in a setting dominated by private property ownership. These conservation lands are nested within a matrix of working forests, agricultural fields, and productive coastal fisheries, and therefore present unique management opportunities and challenges. Trainees will have the unique opportunity to assess the benefits and costs associated with diverse institutional arrangements and management frameworks.
---
Program Components
In addition to degree-specific requirements, the NRT program features:
interdisciplinary courses, including science communication, protected area management, and resilience theory 
conservation internships with one of our partner agencies or organizations
opportunities for professional development
annual retreat
building collaborative research teams
Integrating biophysical sciences, social sciences, and resource management and planning experience, NRT trainees will learn a variety of approaches to conservation and human well-being. Training will incorporate close interactions with practicing conservation professionals from federal and state government agencies, nongovernmental organizations, and Native American tribes.
---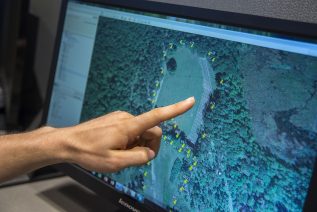 Research Themes
Socio-ecological resilience: Recent developments in resilience theory have shifted the perspective from the specifics of managing ecosystems to more broadly governing complex socio-ecological systems. How can diverse stakeholders respond in the face of dynamic changes, with transformations that create new development pathways?
Governance: The study and practice of governance centers on defining the roles, responsibilities, and rights of different stakeholders, the emergence and evolution of actor networks, and the cooperation and coordination structures in place. Whose values prevail when management decisions are made, and how can practitioners manage conflicts among diverse value systems?
Rural livelihoods and resource dependent economies: The study of rural livelihoods investigates the range of resources or capitals—natural, financial, human and social— within communities, and how capitals affect the pursuit of different livelihood strategies aimed at improving individuals' standard of living. How can rural communities dependent on natural resources manage vulnerabilities to socioeconomic shocks and natural disturbances?
Biodiversity conservation: How can natural systems be conserved to protect landscapes at diverse scales, ranging from fine filter species-specific approaches to coarse-filter approaches that use geodiversity?
Attitudes, values, and engagement: Those working on strengthening environmental stewardship, conservation activities, and science-based management programs have turned to citizen science because this approach can increase the size and scale of long-term data sets about ecological and social systems. What are the emerging models of stakeholder participation and citizen science, and what are the conservation benefits and tradeoffs derived from their use?
Spatial analysis, modeling: Cutting-edge advances in remote sensing and geographic information system (GIS) technologies have revolutionized how we study the relationships between humans and the environment, over both time and space. These are critical tools in understanding how pattern and process in social-ecological systems scale to landscapes and regions. How can spatial views of conserved and protected lands help to guide effective management theory and practice?