Seeing your Syllabus through your Students' Eyes: Shaping your Syllabus to Improve Student Performance and Engagement.
Wednesday, January 16 @ 12:00 pm

-

2:00 pm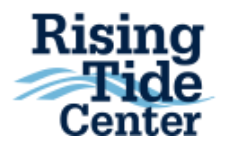 AND
Please join us for our events focused on recruiting and retaining majors through inclusive teaching practices. Hosted by the Rising Tide Center and the Center for Innovation in Teaching and Learning
Your course syllabus can be a powerful tool that can effectively establish classroom norms, performance expectations and foster student engagement. Research has shown that the tone and content of a course syllabus can directly affect students' perception of instruction, the choice to pursue a subsequent major, and decision to engage with faculty outside of the classroom.
Using research and established guidelines, we will discuss how small changes in your syllabus can have large positive effects, and we will work together to evaluate your syllabus across a range of topics.
This event is open to all faculty and graduate students. Lunch will be provided for registered participants.
Related Events