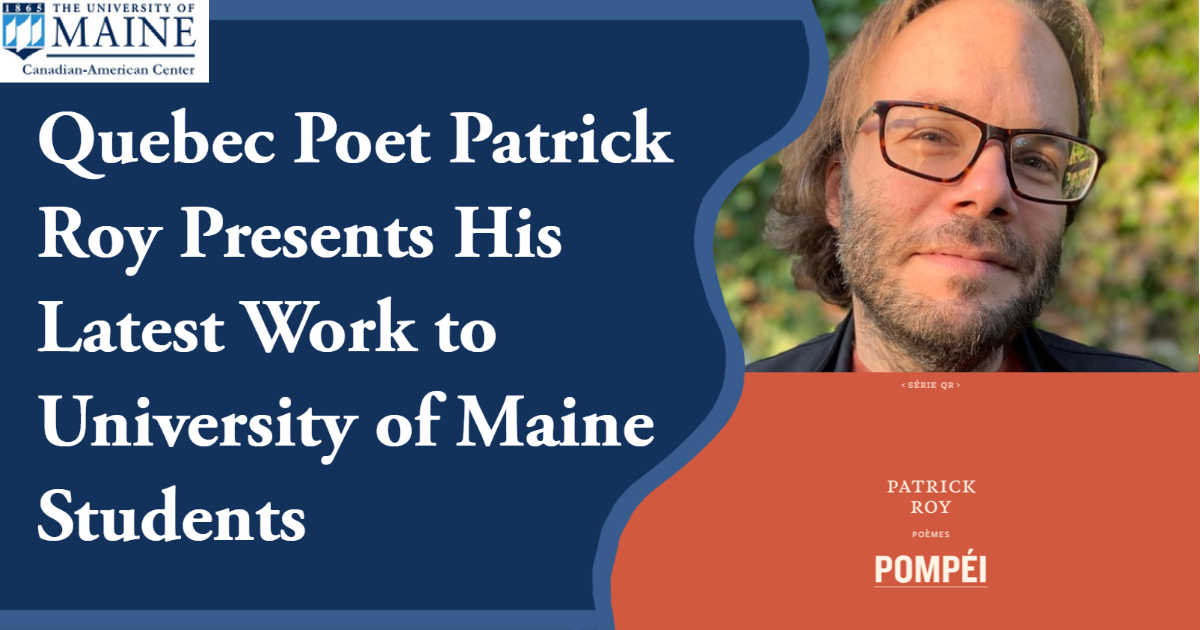 Patrick Roy Presentation at University of Maine
On February 22nd Quebec writer Patrick Roy spoke with University of Maine students about his latest collection of poetry, titled Pompéi (Le Quartanier, 2000). Canadian-American Center Assistant Director  and UMaine Associate Professor of French Frederic Rondeau hosted him in his Quebec Poetry Course. Students were able to hear about his writing process, his love of poetry, and the message of Pompéi.
Pompéi is available for purchase now, as well as Roy's other works, which are primarily long fiction.