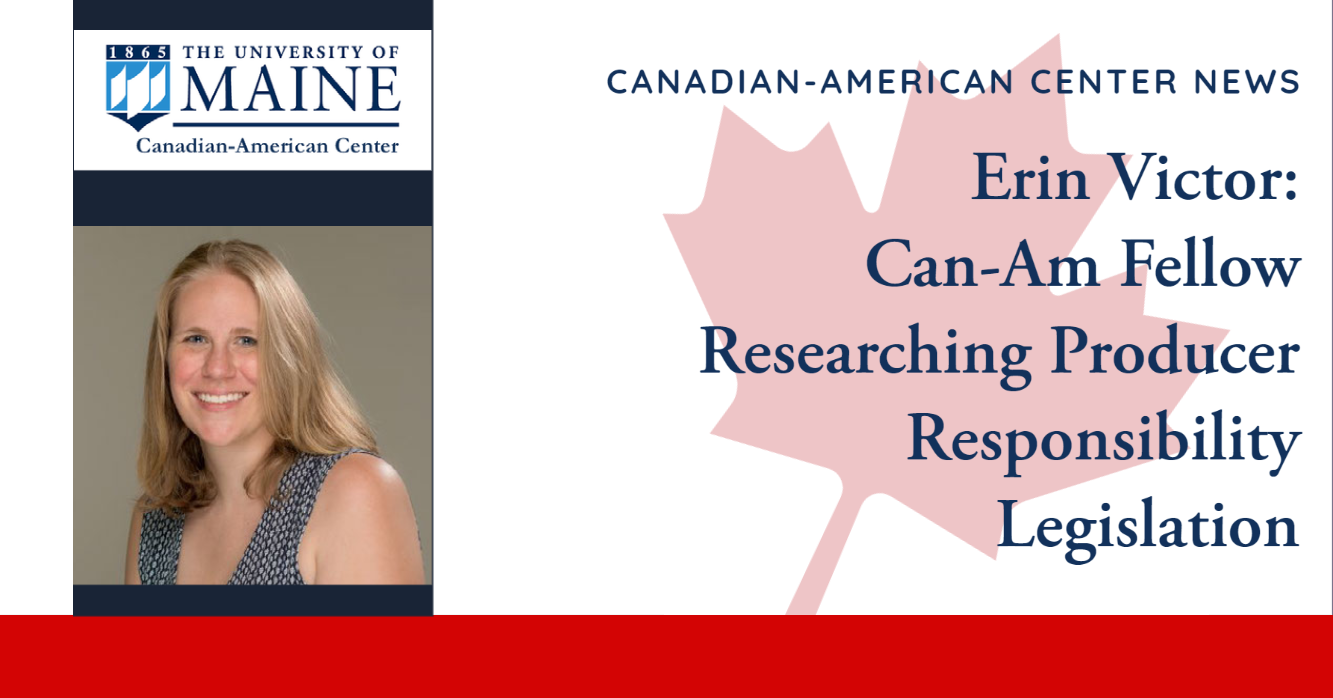 Canadian-American Center Fellow Feature: Erin Victor
University of Maine PhD student, Erin Victor, is one of several recipients of the Canadian-American Center Fellowship for the 2022-23 academic year.
The Canadian-American Center Fellowship is offered by the Canadian-American Center and the University of Maine Graduate School. It is available to graduate students in disciplines that focus on Canada or Canada-US relations. Each academic year, the fellowship provides a $20,000 stipend, tuition waiver, and 50% of University issued health insurance. The award is available to citizens of any country.
Victor learned about the fellowship from her advisor here at UMaine. To any students looking to earn the same fellowship, she highly recommends getting to know some of the faculty and staff at the Canadian-American Center.
According to Victor, her current research focuses on "Understanding the transformative potential of extended producer responsibility legislation for driving more circular economies for packaging." Before she began working toward her doctorate at UMaine, Victor worked at the Massachusetts Department of Environmental Protection on solid waste issues. Her time there helped her gain experience and greater interest in waste reduction, circular economics, and solid waste policies.
Outside of her work, Victor enjoys spending time with her family. She and her kids enjoy hiking, swimming, and baking cupcakes and cookies together. Once finished with her doctorate, Victor is considering either a career in higher academia, or working at a research think tank.
To read more about Victor's work, click here.